Though Christian Atsu lived a short life, he has left a legacy which Crime Check Foundation (CCF) has promised to make it live on.
"Dear Christian Atsu, we promise to continue your legacy," a portion of CCF's tribute read.
Atsu was only 31, yet he served as the great oak tree that provided shelter for many.
The organization has worked closely with Atsu for a little over 5 years.
He reached out to CCF after noticing the meanness in Ghana's justice delivery system, which puts every offender behind bars.
He was a strong advocate for giving petty offenders a second chance at freedom.
Remembering his contribution to philanthropy, the tribute recalled, "Atsu paid for the freedom of 113 strangers through the Petty Offenders project which he solely sponsored."
"Not only did he pay for their freedom, but he also gave 46 of them a source of livelihood through our Ex-convicts Re-integration Project," it continued.
The Foundation wished to walk with him for a longer period but "God knows best."
In bidding him farewell, it stated that "out of abundance of love, we dearly plea saying may God grant your gentle soul a resting place in Abraham's bosom."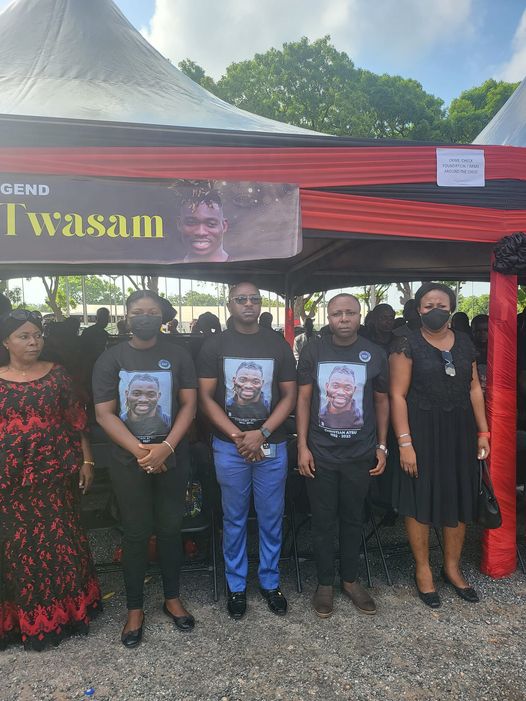 Crime Check Foundation has already established contact with Becky's Foundation, the orphanage Christian Atsu adopted to offer the needed support they received from the player until his demise.
Executive Director of CCF, Ibrahim Oppong Kwarteng has urged government to pass the Non-Custodial Sentencing bill into law and name it after the fallen player.
This is to honour him posthumously.
Atsu was the only African player who championed the passage of an alternative sentencing regime.
The Foundation has also pledged to continue the construction of the school Atsu was funding for the orphanage.
The building was to be commissioned in June but the player's untimely death has placed it in limbo.
Read CCF's tribute to Atsu below.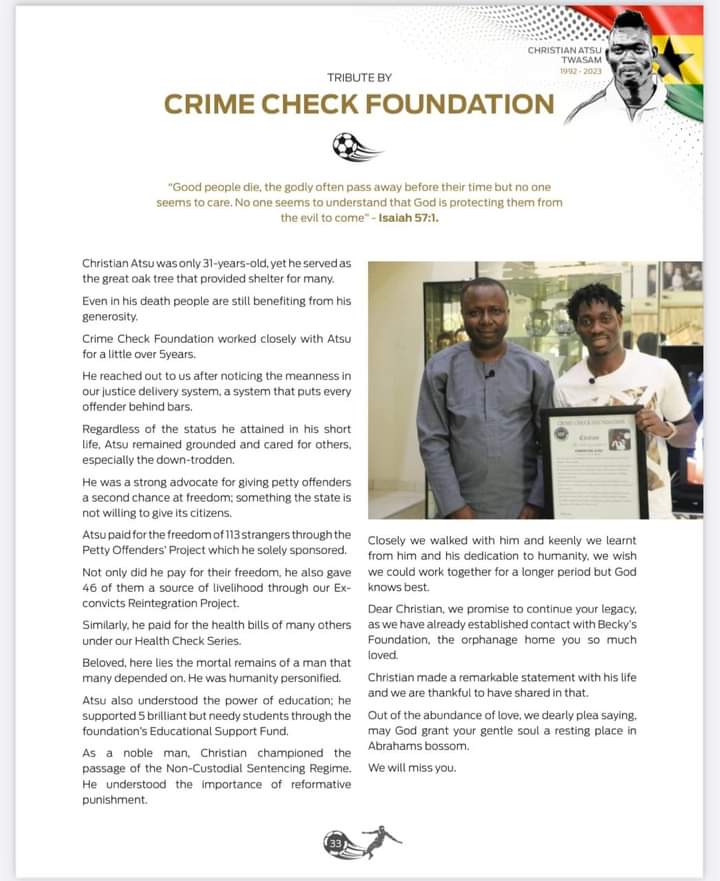 By Rudolph Nandi