Crime Check Foundation CCF through its Health Check Project has supported 77 year old diabetic patient, Humphrey Dagadu to receive proper medical care.
Visually impaired and Amputee Humprey Dagadu who hails from Sefwi Wiawso in the Western Region of Ghana is suffering from Diabetes which has gradually affected his eyes and legs.
The wishy-washy looking man said he is a pensioner who use to work as a civil servant but was unfortunately diagnosed of diabetes a few years after retiring from active service.
Humphrey said he first visited Sefwi Wiawso Government Hospital where his right leg was amputated. After several medical treatments, he said he was later referred to the Komfo Anokye Teaching Hospital KATH but could not go to the hospital because of financial difficulties. "Since I do not have means to go KATH, I was given some temporal medications from Sefwi Wiawso Hospital, but I could not afford it so I only stay at home hoping to get better". He said.
When crimecheckghana spoke to his son, Felix Dagadu, he said life is very difficult for the family as his dad is sick and his mother has lost her trading capital. "My mother lost her trading capital after my father's ailment. My father's sickness keeps getting worse by the day because we do not have money to even purchase first aid for him".
Felix who is a final year student at the Sefwi Wiawso Senior High School said he has to miss classes on numerous occasions to either work to cater for the family or accompany his dad to the hospital. "Even though I am in the boarding house, I usually come home to take care of my father and siblings. I mostly miss classes and it is gradually affecting my output". He said.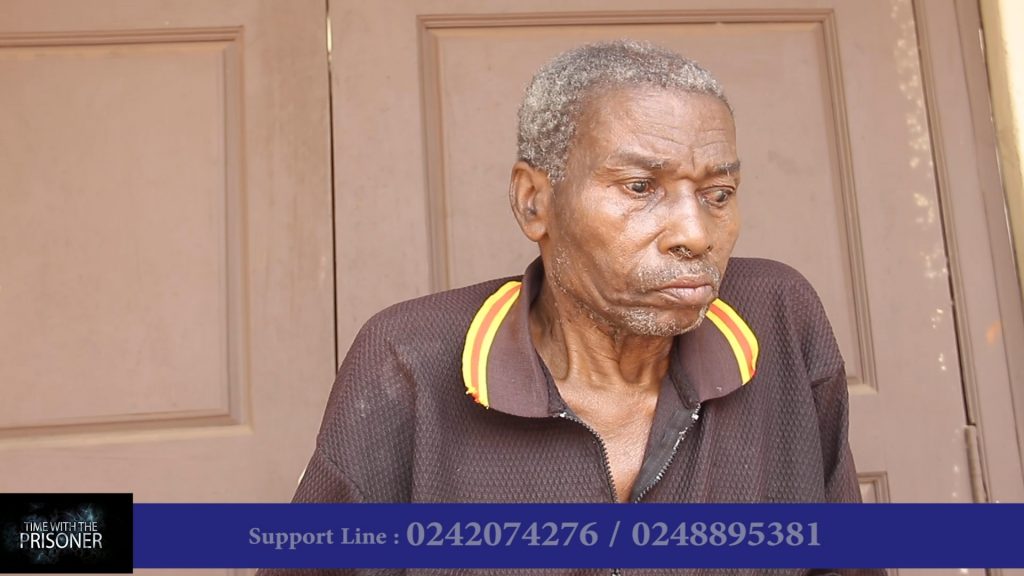 In other developments, donors of CCF, Christian Fellowship in New Jersey (U.S) and an anonymous donor in Austria gave the family seven hundred Ghana cedis and three hundred Ghana cedis respectively.
Felix on behalf of the family expressed gratitude to the Foundation and its donors.