Grandmother of eight grand kids, Mary Akosua Korankyewaa has been diagnosed of stroke after Crime Check Foundation CCF came to the aid of her family.
The 68year old grandmother lost her only daughter, Adwoa Dankwa who died after giving birth to triplets. Adwoa Dankwa had initially given birth to triplets and twins, but could not survive after giving birth to another set of triplets.
The frail looking grandma who lives in Kumasi in the Ashanti Region, Ghana said the father of the children has traveled within Ghana to look for a job but he has not been able to help them financially ever since he left.
Five of the children who are old enough to be in school, according to her, are at home because of financial difficulties. "I have no one to help me cater for the children. Please have mercy on me and come to my aid. One square meal a day is even a problem for us. It is by grace that we are leaving together with a Good Samaritan in her single room. The 5months old triplets have to be fed with baby's milk since their mother is no more but there is no help to do so". She told crimecheckghana.
After CCF aired the story, organizations such as GTV, SIC Savings & Loans and Kumasi Food Foundation came to the aid of the family with money, food items and clothes.
CCF through its donors have offered immense support to Mary Korankyewaa and her grandchildren. It includes an undisclosed amount of money, clothing, food items, wax prints and a rented place for the family for two years.  
Unfortunately, six months on, Grandma Mary is reported ill. She is suffering from stroke. "I was on my way to register the new Ghana card when I felt dizzy and fell down. I was rushed to the hospital where I was diagnosed with stroke. Parts of my body are numb". She told crimecheckghana.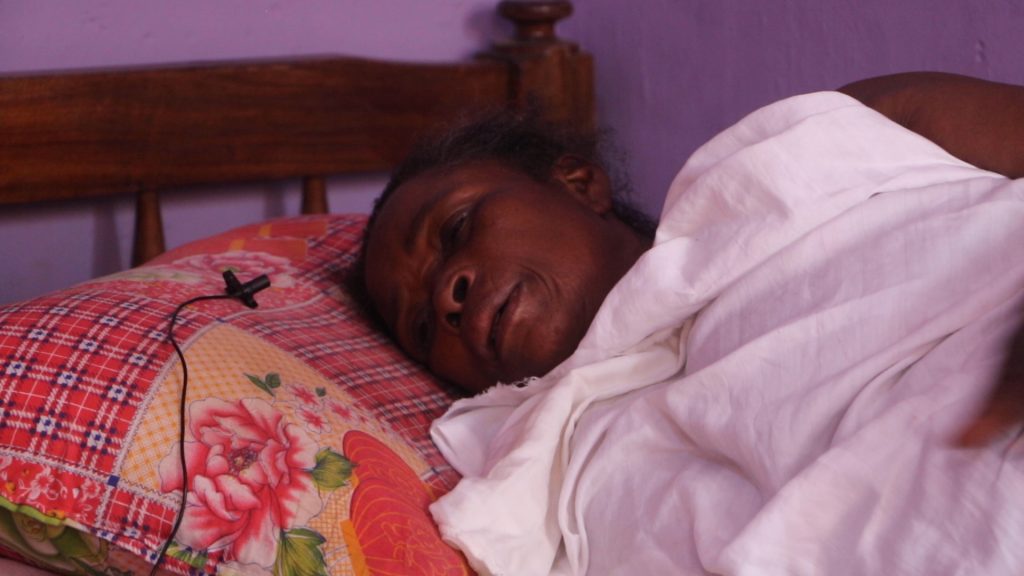 Again, the Foundation has donated an amount of six thousand five hundred and thirty Ghana cedis and five hundred and twenty euros to the family.
Mary Akosua Korankyewaa on her sick bed said words of prayer for the donors. "I pray God opens the windows of heaven and pour out his blessings on everyone who has come to our aid. We are so much grateful for the massive support".