Somewhere on the hilly rocks of Aplaku sits an abandoned three-story building that houses, 38-year-old, Comfort Baffoe and her family.

The house surrounded by weeds, rotten iron rods, and broken concrete could easily pass as a hide-out for criminals.

Comfort is the caretaker of the house that belongs to her former boss.

Comfort Baffoe and her husband, Emmanuel Torgbui Agbeli, worked on a fish farm in Asikuma near Akosombo.

"We worked as fish farmers for a Danish man, Halvor. In 2016, I met my husband and we had our three children" she said.

Life was picking up for the young couple but somewhere in 2019, while Comfort was nursing her wounds from childbirth, her husband took ill.
Shortly after that, he died.

"I became a widow at age 34 while nursing a three-month-old baby, it was devastating and heart-wrenching, to say the least" she recounted.

Not only did she have to deal with the death of her husband, but Comfort also had her in-laws to contend with.

"They would not let me live in the uncompleted house my late husband and I started. I fought them but eventually had to leave the town as I could not concentrate at work"

Her former boss then suggested that she moves to Accra to live in his house at Ayayoyo, a suburb of Aplaku in Bortianor.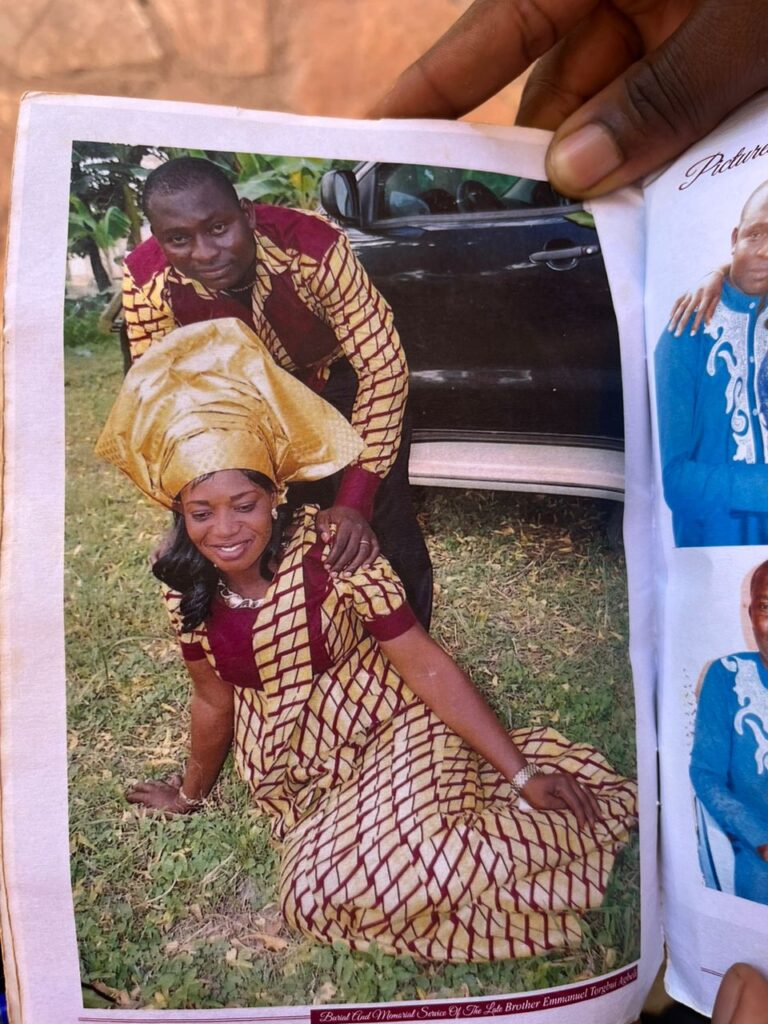 "When I first came here, I had little savings so I began selling tilapia then later changed into frying fried plantain but part of the money kept going into taking care of the children

Eventually, Comfort lost her capital on taking care of her children; she now washes a laundry basket full of clothes for GHC50.

"We moved here in November 2021 and ever since then, none of my late husband's family has called to check on us, I have been raising them all by myself"

"Now I wash and clean people's houses for a fee, the big laundry basket gets me GHC50 but one client of mine, pay me GHC200 every month" she recounted.

Through hard-pressed with money, Comfort has learned how to make liquid soap and other detergents.

"I have not started a trade with those skills acquired yet because I do not have the capital," she said amid sobs.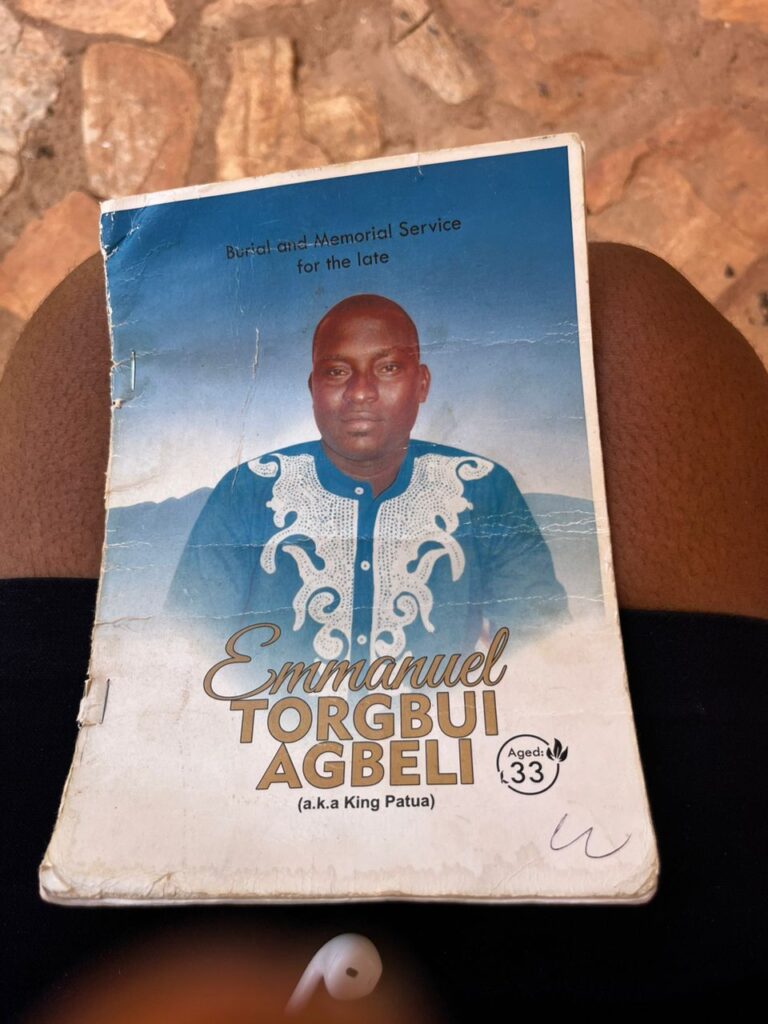 Comfort and family have had to depend on the benevolence of neighbors for food.

"One of our neighbors has decided to support my two little children, Ferguson, 4, and Ignatius 7, with their school fees and I have to cater for their feeding but it has not been easy, I make them stay home on days I don't get feeding fee for them," she added.

Her oldest child, Stephanie is in her first year at the Koforidua Technical Senior High School pursuing Fashion Design

"It has been a struggle but I appreciate the importance of education, so I sold everything I could find to pay for her fees," Comfort said.

Through Crime Check Foundation's General Charity Series, Comfort Baffoe was given GHC2000 as seed capital for her liquid soap business.

To support Comfort, kindly send all donations to 024 207 4276.