Crime Check Foundation, CCF has rescued widow, Owusuwaa from starvation as she receives One Thousand Ghana Cedis business capital support.
Owusuaa and her four children have been enduring financial difficulties since her husband passed away three years ago.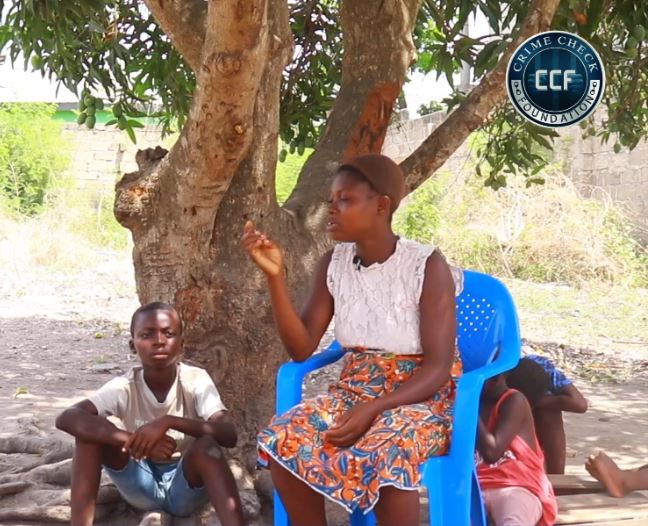 The poor widow said she is unable to cater herself and her children because of financial challenges. She said her sachet water hawking business is not lucrative to enable her feed her children and pay their school fees, since she does not have a fridge.
"The headmistress of the school has accepted to absorb the fees of two of my children bringing some relief. So if I am able to gather some money I can take the other two to school as well. I sell 'pure water' at Circle in Accra and from that I manage to feed my children". She told crimecheckghana.
The mother of four said during the lockdown she lived on the benevolence of neighbors because she did not get support from her family. "Some sympathetic neighbors give us money to buy food. Sometimes even if I get the money to buy food items I do not get charcoal to cook the food. I tried reaching my family for support but to no avail". She said.
At the time crimecheckghana visited the miserable looking woman, her little daughter was busily scraping a cooking pot for burnt rice that was left from their previous evening meal. Owusuaa and her elderly children had not eaten since morning hoping that a benevolent person would come by to gift them some money to buy food. She said the day, she does not go to hawk or get gifts from benevolent individuals, she plucks mangoes in the house for the children to sell before they can buy food to eat. "I do not remember the day we added fish to our meal. Sometimes we only grind raw pepper and eat gari with it. Yesterday for instance my children had to sell mangoes for us to get money to feed". She said amid tears.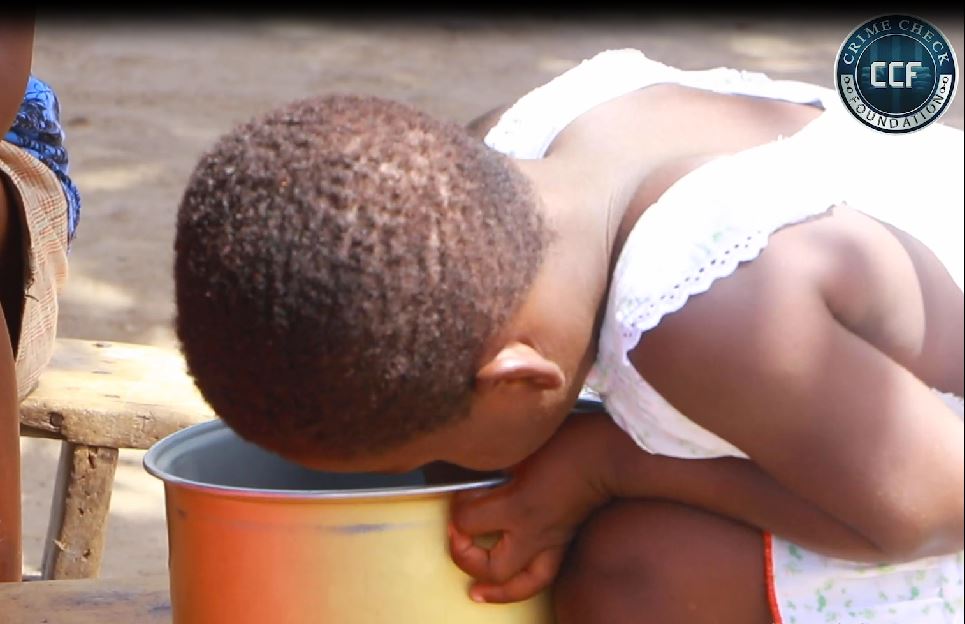 CCF upon listening to the sad story gave Owusuwaa One Thousand Ghana Cedis from two of its donors for her upkeep. The Foundation is appealing to benevolent individuals to come to the aid of the poor widow to get a source of income.
The gesture is part of CCF's Charity Series which is used to solicit support for the poor and needy in society.