Crime Check Foundation (CCF) has lifted the hopes of a deserted young Ghanaian lady as she is supported to train in decorations and events management.
20-year-old Patience Mahama is a Junior High School graduate who has been hoping to acquire skills in decorations since she could not get the best formal education.
Mahama said she did not get the opportunity to enter Senior High school because financial of difficulties.
She said she was struggling to save to pay for her enrolment to train as an apprentice because she had to support her mother to take care of her younger sibling, and says she has never seen her father.
Her mother who hawks sugarcane could barely make ends meet and has to sleep on the street at times.
"I work as a supermarket attendant and the pay I receive does not suffice my expenses. I cannot even do my hair because I have to take care of my young sister," she told crimecheckghana.org.
The young lady needed Seven Hundred Ghana cedis to buy items needed for her apprenticeship.
Crime Check Foundation stepped in, with support from a UK-based donor group, Let's Help Whiles We Can.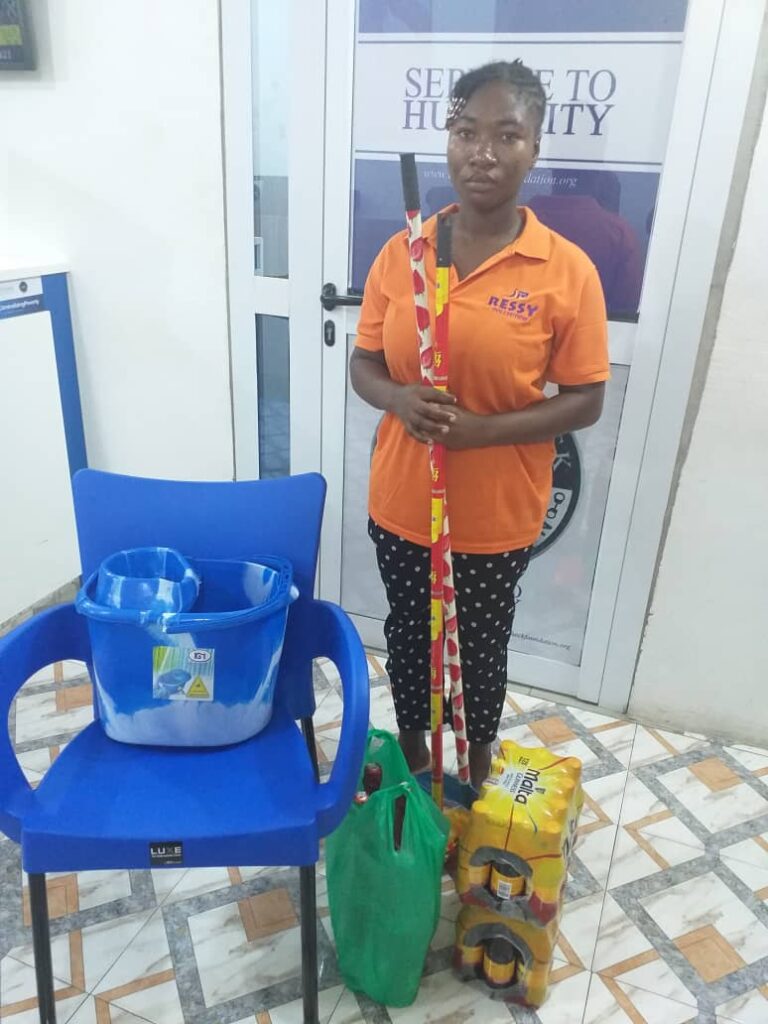 CCF gave her Seven Hundred Ghana cedis, which she has been able to buy items required for her enrolment to start the training.
The fee for her training, One Thousand Five Hundred Ghana cedis has also been paid.
The benevolence was made under the Foundation's General Charity Series helping the underprivileged hope.