As part of efforts to create awareness, the Meena Breast Cancer Foundation (MBCF) has educated students of Kwanyako Senior High School on breast cancer.
They were taken through breast examination exercises with help from partnering nurses from the Oncology Department of the Korle-Bu Teaching Hospital.
A breast cancer survivor, Joycelyn Yaokuma took her turn to share her experience on how she managed the deadly disease.
During the engaging education, the students had the opportunity to ask pertinent questions about the disease.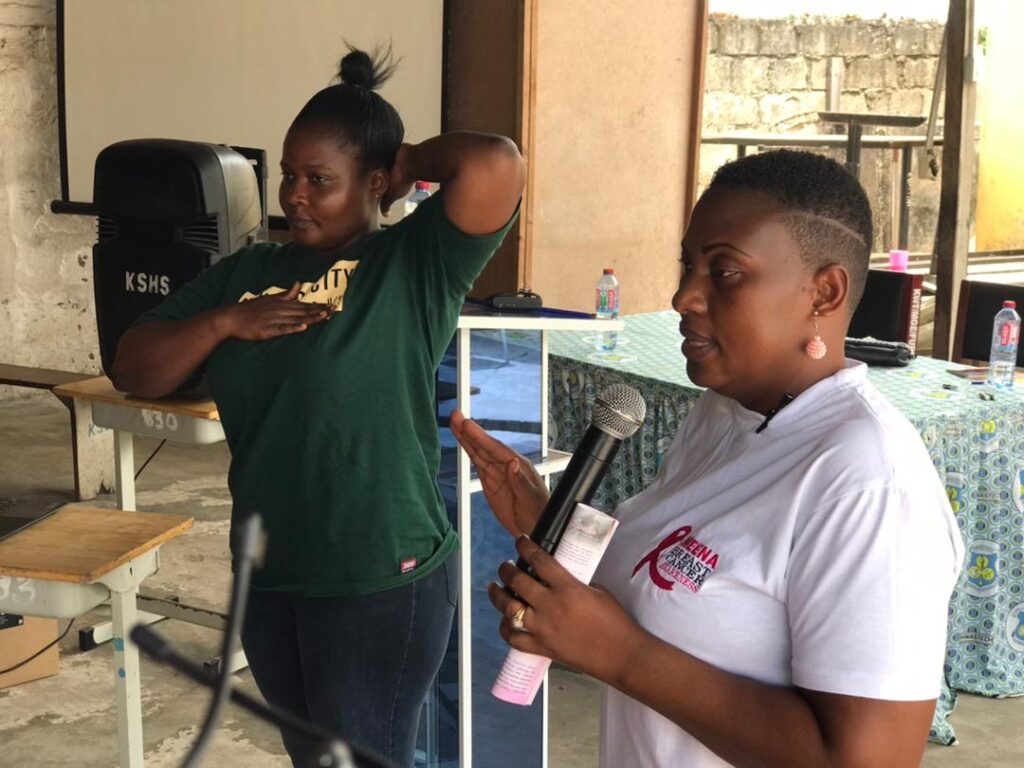 A screening session was also held for the students and staff of the Kwanyako SHS.
Preceding the awareness programme was a video documentary on the abuse of the rights of prisoners by Crime Check Foundation, whose Executive Director, Ibrahim Oppong Kwarteng also leads Meena Breast Cancer Foundation.
"We have to do our best to stay out of trouble so that we do not find ourselves in prison," some students commented on the documentary.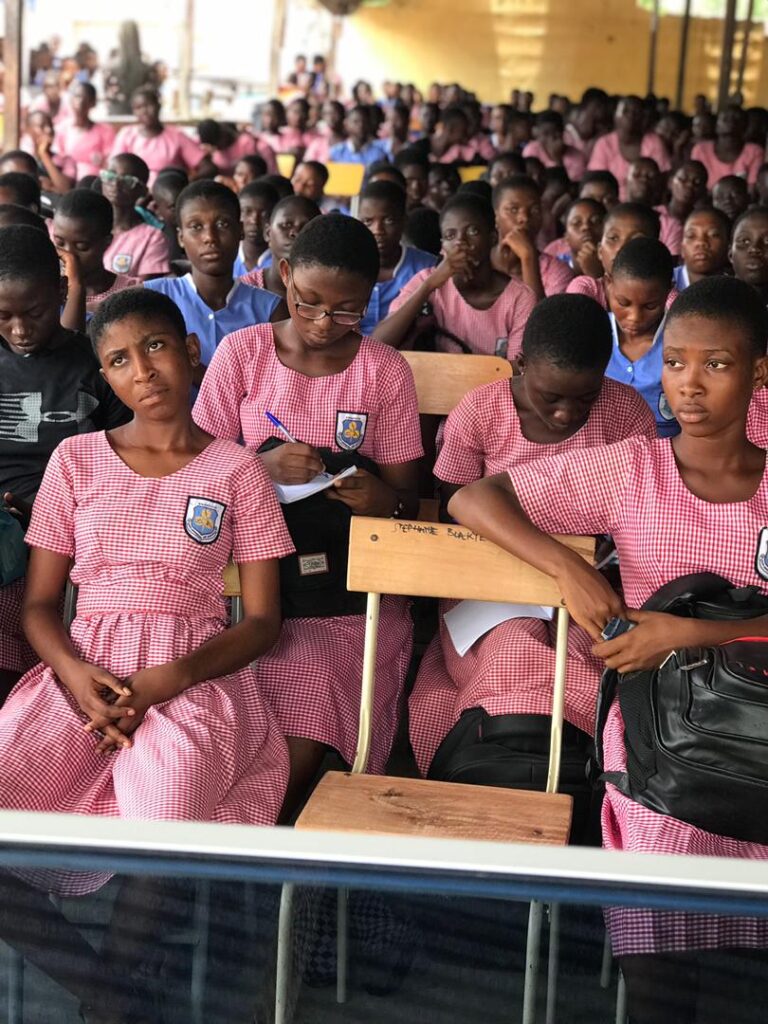 The MBCF has held similar sensitizations for other Senior High Schools including the Potsin T.I Ahmadiyya and Accra Girls.
The Foundation intends to carry out the sensitization throughout the country.
The Meena Breast Cancer Foundation
The Meena Breast Cancer Foundation was launched on October 6, 2022, in Accra in memory of Mrs. Amina Oppong Kwarteng, who died of breast cancer on July 18, 2022.
Many breast cancer patients are receiving support to undergo treatments because MBCF is bent on reducing deaths associated with the disease.
To support the project, kindly send your donations to 054 5822 773.