Ghana continues to record a high number of related breast cancer deaths.
Necessary steps to help stem the deaths are lacking and government appears helpless if not unperturbed.
About ninety per cent of patients, according to experts require Radiotherapy treatment but unfortunately, the country has only two public Radiation centres.
Records show that five Ghanaian women die daily of breast cancer, and advocates like the Executive Director of Meena Breast Cancer Foundation (MBCF), Ibrahim Oppong Kwarteng believe it should be declared a pandemic to save humanity.
"The rate at which women are losing their lives, we must declare it a pandemic," said Mr Kwarteng.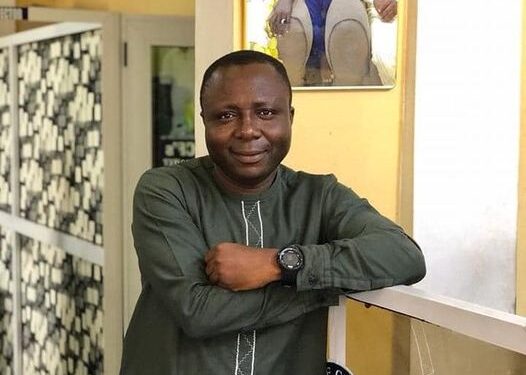 Mr Kwarteng who additionally heads Crime Check Foundation lost his wife, Amina Oppong Kwarteng after a fierce battle with breast cancer in 2022.
According to a GLOBOCAN 2020 report, Ghana is estimated to record 4,645 new breast cancer cases. This is more than double the estimated 2,062 new cases in 2012 with nearly 50% dying.
The high mortality rate is said to be mainly attributed to late-stage presentation, and more worrying, most women affected with the disease are below 50 in Ghana.
This according to Ibrahim Oppong Kwarteng is due to the low sensitization of the disease and trivializing its devastations.
"The one-month sensitization dedicated to breast cancer is a joke if we really want to win the fight against the canker. We at MBCF want to fight breast cancer every day not only in October.
"Unlike HIV/AIDS, we have underestimated breast cancer but its devastation is huge. Why can't we pay attention to the disease to reduce its effect like that of AIDS? That is what we want to do at MBCF," he said.
Aside from sensitization and education on the disease, the most important action to saving lives is treatment, and 'Radiotherapy' plays a core role in the process using a machine called Linear Accelerator or LNAC.

Explaining the role of radiotherapy, the head of the Oncology Unit at the Korle-Bu Teaching Hospital, Eric Brobbey, said it is administered to kill the cancer cells or minimize their growth.
He says the treatment does not have any alternative and cannot be left out of the three basic treatments for breast cancer; surgery, chemotherapy and radiotherapy.
"Patients are made to undergo the method on a number of working days depending on so many factors like the stage, and how advanced the disease has got to determine the number of days to be on the machine. You can undergo the treatment like three or even five weeks," he clarified.
"About ninety per cent of patients need radiation. After the surgery or the chemotherapy, you need radiation. Whether total mastectomy or conservative surgery," he indicated.
Sadly, Ghana has only two public Radiation centres; each at the Korle-Bu and Komfo Anokye Teaching hospitals.
This according to Mr Brobbey has made the cost of undergoing the treatment set high as a result of a regular breakdown of the machines from the pressure of serving an overwhelming number of patients.
"At Korle-Bu, the price for radiation ranges between Five Thousand Ghana cedis (GHC 5,000) to Twelve Thousand Ghana cedis (GHC 12,000). How many patients can afford this? They would choose to go home and die," he fumed.
"The centre at Komfo Anokye serves those in the Northern part of the country and Korle-Bu serves those in the South so you can imagine the pressure. I do not know why government cannot provide the machines at least at every regional hospital to ease the pressure and reduce the cost because National Health Insurance does not cover radiotherapy," he added.
There is a third Radiation Centre but it is privately owned by the Ghana Sweden Medical Centre, which according to Mr Brobbey ranges in cost from Twenty-Four Thousand Ghana cedis and above per treatment.
The Nurse, who is also a Board Member of Meena Breast Cancer Foundation (MBCF), further stated that there was no alternative to the treatment and omitting it means surviving the canker is slim.
He urged breast cancer patients to undergo all recommended treatments to save their lives.
"When you are recommended to go through the treatments that are surgery, chemotherapy and radiation and you leave one out, the disease is likely to reemerge," he cautioned.
Establishment of Specialized Breast Cancer Hospitals
MBCF called for the establishment of specialized breast cancer hospitals to focus on cure for the disease with experts conducting advanced research and providing necessary equipment to fight the disease.
"If it is possible, government should establish a specialized breast cancer hospital to make access to treatment very easy. This way, I am certain that the mortality rate associated with the disease will be reduced drastically," Mr Kwarteng made a strong appeal to government and stakeholders.
Meena Breast Cancer Clinics
The Foundation has however taken the lead in its own effort to construct Clinics in some selected Senior High Schools after two students of Potsin T.I Ahmadiyya Senior High School were detected to have lumps in their breasts.
The clinic would have a mini-theatre among other facilities to allow for minor breast cancer treatment like biopsy.
The first of such facility is under construction at Potsin T.I AMASS to serve the school and the Potsin community for general illnesses as well. 
The project is in honour of the late Amina Oppong Kwarteng.
She pledged to wage a relentless war against the disease while in her sick bed but she, unfortunately, did not survive.
It is based on her vision Meena Breast Cancer Foundation has been established.