Seemingly pregnant looking Rebecca Quarshie is calling for public support to seek proper medical attention at the Korle – Bu Teaching hospital.

Speaking to crimecheckghana, 35year old Rebecca who sleeps on the streets of Madina and now has a liver condition said she became financially handicapped after spending all her money on her husband's medication.

She stated, "I was a petty trader and that was what I was using to cater for my family. My husband was also a luggage carrier in the market but unfortunately suffered hernia and we had to spend all our money on his medication".

The young woman said she and her family were ejected from their house they lived in by the landlord because their rent was due and there was no money to renew it. "Since we were ejected we have been sleeping on the streets. When shops close, we lay our cloth in front and sleep. My 8year old boy sleeps there with us so I wake him up very early at dawn to prepare him for school".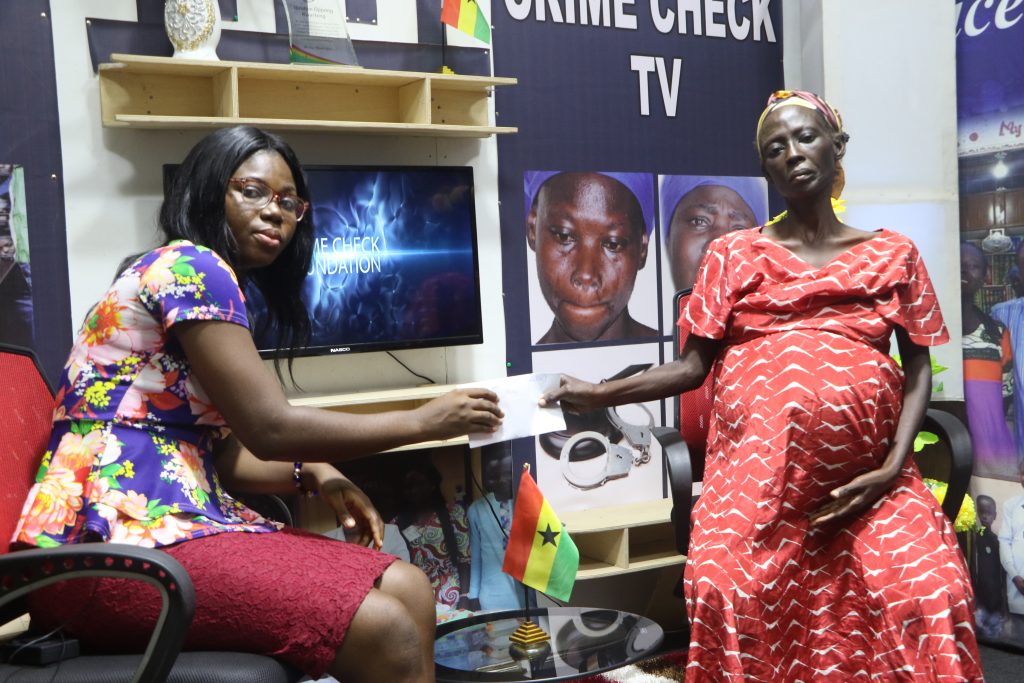 According to her, she realized few months later that her feet and stomach were swelling each and every day so she went to the hospital but returned to the streets because there was no money to cater for the medical bills.

Following her story, Crime Check Foundation CCF has taken Rebecca to the Korle – Bu Teaching Hospital where doctors have diagnosed her of severe liver infection which has caused the swelling of her belly and feet.
 
A donor of CCF in the United Kingdom who wants to remain anonymous supported her with an amount of one thousand Ghana Cedis to help her begin with her medication.

CCF has also supported her with some clothes and bed sheets from its donors.

An elated Rebecca giving thanks to CCF and its donors said: "God bless you and your household, may you never lack in life and may God replenish you and strengthen you in whatever you do". Rebecca said.

She is pleading with the public to come to her aid so that she can be able to undergo all medical processes to regain her strength.

Crime Check Foundation's Health Check Series aims at supporting individuals who need medical assistance but are financially handicapped. The project, with the support of donors has saved the lives of many poor and underprivileged Ghanaians who cannot afford the cost of medical care.