Stephen Bonney, a 22-year-old student awaiting his examination results needs financial support for medical attention at the Komfo Anokye Teaching Hospital (KATH).
Bonney a native of Berekum in the Bono Region of Ghana said he had an accident on the Berekum road whiles returning home after the day's work. He said he was rushed to the Holy Family Hospital in Berekum after the accident on the 23rd September, 2014 after sustaining severe spinal and waist injuries.
"I was later given a referral letter to KATH and admitted for two weeks but had to be discharged without any treatment because of financial difficulties. I then resorted to herbal medication but it has so far not proven effective in reducing the pains", he told crimecheckghana.
Five years on, Stephen says is still suffering from severe spinal and waist injuries which make him unable to walk, and he has to complete some series of scans and tests which will determine the type of surgery he has to undergo.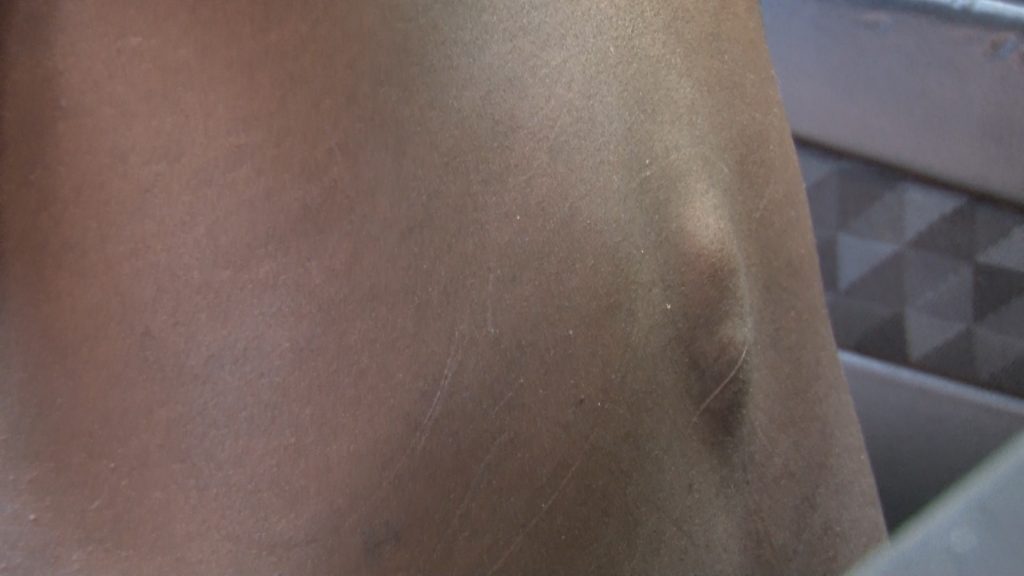 He revealed to crimecheckghana, "My mum passed away while I was a child and I have been neglected by my father after the accident. I have never set my eyes on him after the incident so I now live with my grandmother who is advanced in age and cannot engage in any vigorous work to take care of me".
Crime Check Foundation through it donors has helped Stephen undertake his first MRI Scan but he has other series of scans to take before the surgery can be performed.
"I am in so much pain and unable to walk. I am pleading with the public to come to my aid and support me financially so that I can go through the scans and the surgery successfully", he said.
Crime Check Foundation's Health Check Series aims at supporting individuals who need medical assistance but are financially handicapped. The project, with the support of donors has saved the lives of many poor and underprivileged Ghanaians who cannot afford the cost of medical care.