Crime Check Foundation (CCF) has presented an amount of Thirty Thousand Ghana cedis to the Ghana Prisons Service to help in executing its mandate as an institution of reformation and rehabilitation.
Presenting a dummy cheque to the Acting Director-General of Prisons, DDGP Isaac Kofi Egyir, the Executive Director of CCF, Ibrahim Oppong Kwarteng said the donation was to help make the work of the Prisons Service easier as they are faced with many challenges that hamper their work.
"The Prisons Service is confronted with numerous challenges that affect its mandate to make our Prisons purely correctional institutions. Through CCF Prison Reform Project, we are presenting this amount, Thirty Thousand Ghana cedis to the Service to support it in its reformation and rehabilitation agenda." He said.
Mr. Kwarteng further indicated the need for private individuals and organizations to support the Service in achieving its mandate.
"We are all potential candidates for prison because of the loopholes in our Criminal Justice System. We all have a stake to make our prisons better. Many thanks to our donors for their invaluable contribution to prison reform in Ghana." He added.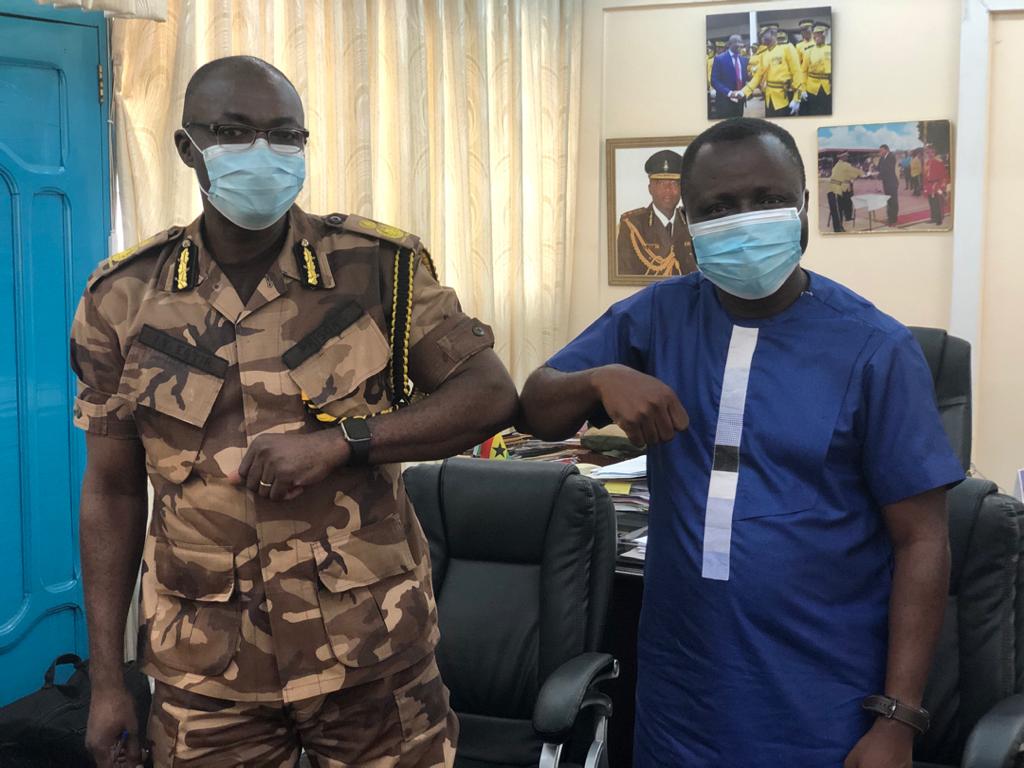 Among many of the challenges, he said congestion and inadequate grant for inmates raise human rights concerns. 
However, Mr. Kwarteng who is also the Ambassador Extraordinaire of Ghana's Prisons was confident that, the service would resolve these challenges with the needed support.
Mr. Egyir thanked CCF and promised to use the money judiciously to improve the services of the Prisons Service.
The Foundation has been supporting the Prisons Service to meet its mandates through its advocacy and donations, including food items, equipment, and cash with help from its donors. It has also paid the fines of more than three hundred inmates who have committed petty offences for their release and has reintegrated many into society.
By Rudolph Nandi