Crime Check Foundation, CCF has donated cash amounting to Thirty Three Thousand Ghana Cedis and assorted items including food and clothing to poor widows and orphans in a bid to improve their living conditions.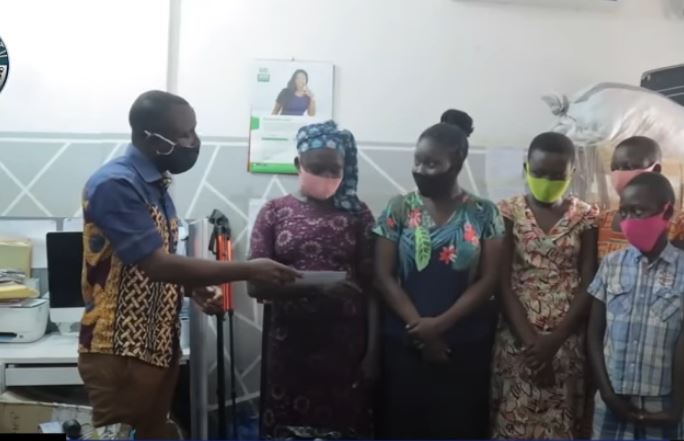 The donation which took place at CCF's head office at McCarthy-Hill in Accra saw 15 poor individuals and families receive varied amounts of money ranging from almost Five Thousand Ghana Cedis to Eight Hundred Ghana Cedis. They also received food items including bags of rice and oats, boxes of sugar and tins of canned fish. Other items included clothes, shoes and travelling bags.
The gesture forms part of the Foundation's Charity Series to support famished widows and orphans who have been struggling to make ends meet during the Corona Virus pandemic and were rescued by the Foundation at the time that they lost hope.
A stroke stricken beneficiary, Naomi who was rescued by CCF after her husband abandoned her in a wooden kiosk because she denied him sex due to her deteriorated health condition received Four Thousand Nine Hundred and Sixty Ghana Cedis. This is to help her seek medical treatment, for her upkeep and for her to rent a room to find a comfortable shelter. She thanked CCF and its donors for supporting her. "God bless the contributors for reaching out to me. May God expand their boundaries." She prayed.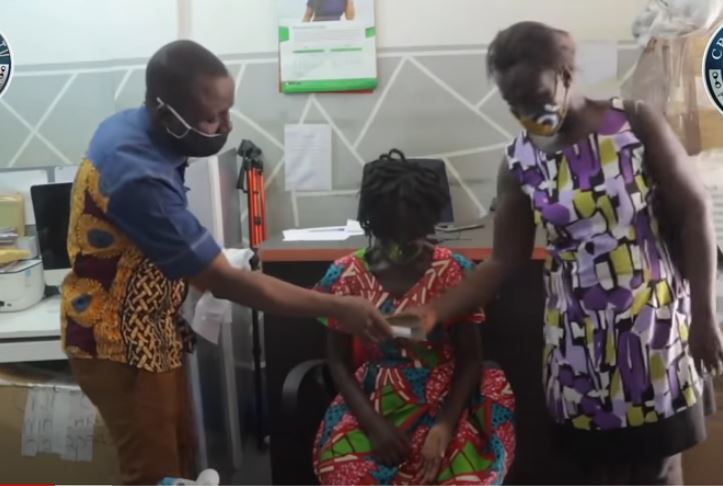 Another beneficiary, 55 year old widow, Aunty Aba said she was homeless after the demise of her husband until a benevolent individual offered her an almost collapsed wooden structure that sits in a water-log area and gets flooded each time it rains. She said she managed to single-handedly cater for her three children through school with her unyielding "kenkey" business. As that is not enough, Aunty Aba says she has to wash peoples clothes and invest the money into her food vending business. The frail looking woman received Four Thousand Five Hundred Ghana Cedis and three pieces of wax prints but asked that the money be used to acquire a plot of land for her. "I am pleading that you give me Two Hundred Ghana Cedis and use the rest to buy a plot of land for me so that even if it is a kiosk that I put up on the land I would not fear eviction threat from any landlord."
She blessed CCF and its donors. "God bless you". She said repeatedly.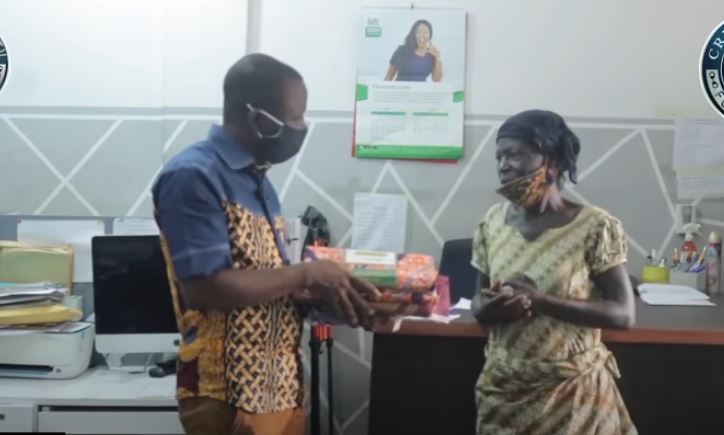 Other recipients, 33 year old widow, Florence who also lives in a kiosk with her three children received Three Thousand Seven Hundred and Ten Ghana Cedis and 70 year old widow Agnes Forson who sleeps in the market to sell her fruits to enable her cater for her orphan grandchildren received One Thousand One Hundred and Twelve Ghana Cedis. She blessed CCF and its donors for the donation. "God bless you and grant you long life for supporting me." She prayed.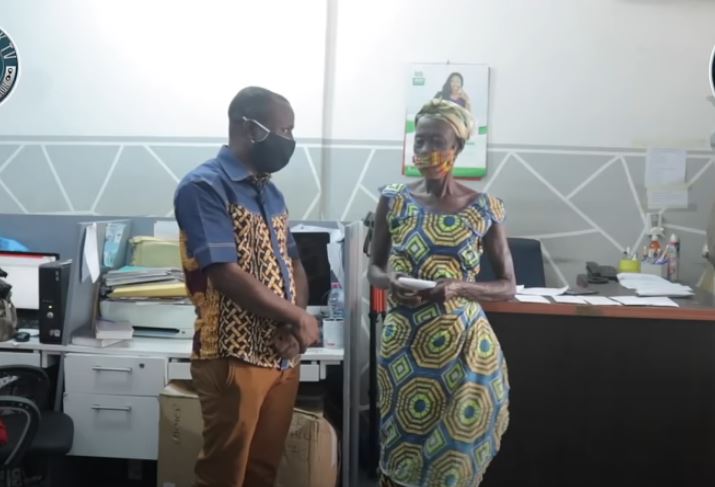 The CCF Charity Check Series aims at supporting the poor, the weak and the vulnerable who have been hard hit by the uncertainties and cruelties of life.