Crime Check Foundation, CCF has donated medical equipment worth over Forty-Two Thousand Ghana Cedis to the Kasoa Mother and Child Hospital to help address the equipment challenges of the eighty-five bed capacity health facility.
The items which included 20 hospital beds and mattresses, 10 wheel chairs, 2 walking aids and 10 ceiling fans were provided through one of CCF's Holland based donors, Linda Owusu, to commemorate her birthday.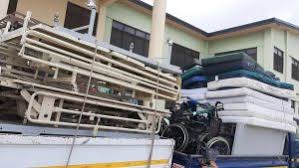 Presenting the items, the Executive Director of CCF, Ibrahim Oppong Kwarteng, said it is necessary to support hospitals with equipment challenges to improve their service delivery, hence the donation. He said the items would ease the difficulties in their operations as it would bridge the bed gap in the hospital.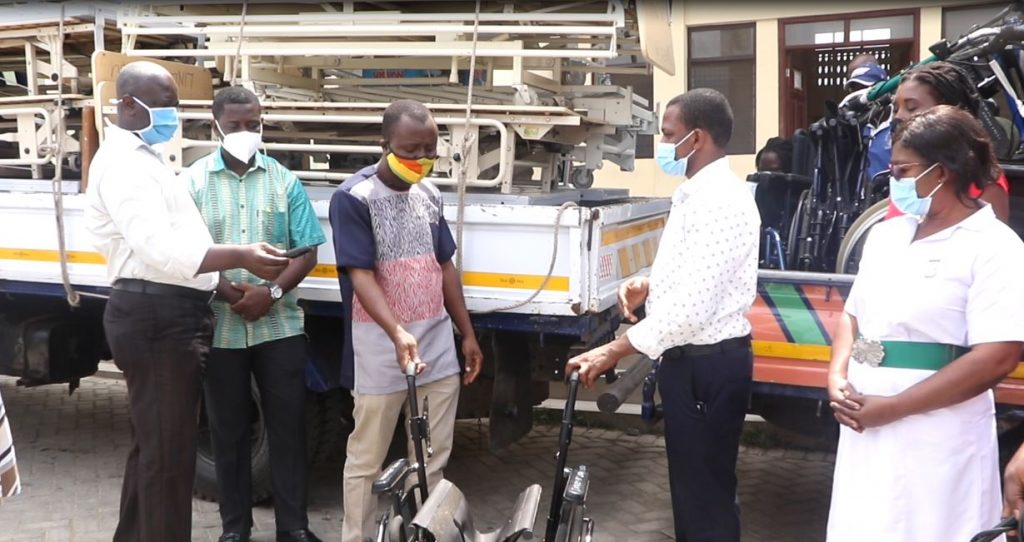 "We are supporting the hospital in response to cries by hospital authorities for support. A hospital without equipment cannot function effectively and that is why we deem it appropriate to respond to their needs." He said.
Mr. Kwarteng who doubles as the Ambassador Extraordinaire of Prisons, urged other organizations and agencies to emulate the gesture to complement the efforts of government in improving the healthcare delivery system. He pledged CCF's commitment to collaborate with the hospital to provide it with more support.
"This will not be the first and last time we are supporting you. We want to use this opportunity to appeal to all Ghanaians to rally around to offer their support. Government we know cannot do it alone, even in advanced countries, there is a problem with hospital infrastructure. COVID-19 has exposed all of us so we need to come together to support health institutions that require support. We want to form some sort of collaboration so that from time to time we would come to assist you." He said.
Receiving the items, the Acting Medical Superintendent of the Kasoa Mother and Child Hospital, Dr. Mekano David said the items will help relieve the hospital of some of its furniture challenges. He thanked CCF and Linda Owusu for the support which would help mitigate mother and child mortality. Dr. Mekano called on Ghanaians to cooperate with government to advance the healthcare system through their support.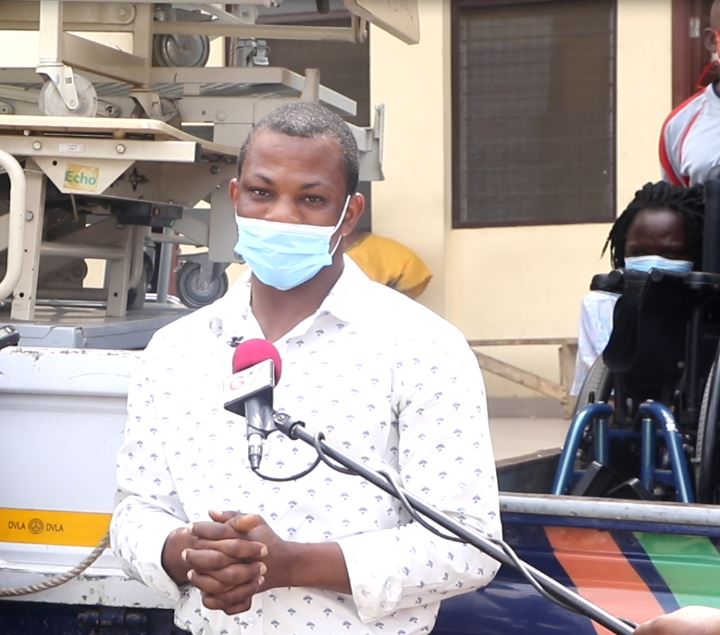 "We have a lot of infrastructural challenges. As you have come out to show this kind gesture, we know it will go a long way to touch the hearts of other people who have the willingness to help put Ghana beyond aid. This shows that there are well meaning Ghanaians who want to make Ghana proud. We thank madam Linda Owusu who has donated these items and all those who have championed this course and remembered us at Kasoa. May every delivery translate into a blessing to her." He said
In honour of Linda Owusu, Staff of the hospital and those present at the ceremony in a chorus, sang a birthday song to wish her well.
A major concern by the hospital authorities is that, their operations are interrupted when there are power outages. Moreover, the hospital which has so far conducted about 200 surgeries lacks equipment especially beds to enable it operate in full capacity as most of its wards including the morgue are empty and covered with dust.
Crime Check Foundation, CCF is appealing to individuals and organizations to come to the aid of the hospital to get a power plant to enable it operate effectively in achieving its mandate of reducing maternal mortality.
CCF's Health Check Series is used not only to support poor individuals to get access to medical care but also seeks support for healthcare institutions who are struggling to deliver proper medical care because of lack of equipment.