Black Stars and New Castle midfielder, Christian Atsu has presented a cheque of two thousand Ghana cedis towards the training of inmates in Batik Tie and Dye at Sekondi Central Prison. The presentation which was done on behalf of the midfielder by Crime Check Foundation, CCF was in response to calls by the prison authorities for financial support to procure the needed materials to train inmates in Batik Tie and Dye.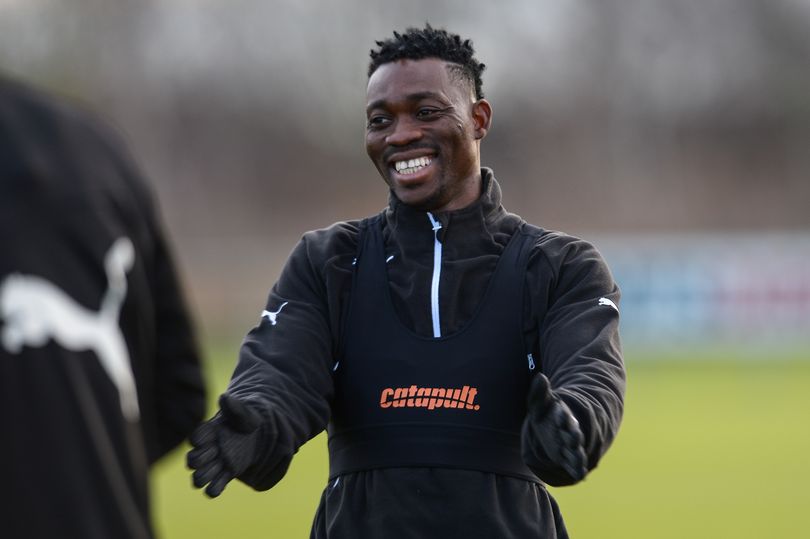 Presenting the cheque, the Ambassador Extraordinaire of Ghana Prisons and Executive Director of CCF, Ibrahim Oppong Kwarteng said the rehabilitation of prisoners is key in reducing re-offending rates. "Most often we see prisoners as lost souls who do not need a second chance in life, but that thinking is wrong because a prison could be anybody's potential second home. We therefore have a responsibility to show love and care to incarcerated individuals, instead of rejecting them". He said.
Mr. Kwarteng commended Christian Atsu for his immense support and contribution towards the rehabilitation and re-integration of ex-convicts in Ghana and urged other celebrities to emulate him. "Christian Atsu has done so much to uplift the image of Ghana Prisons through his various acts of benevolence. He has not only contributed financially to the release of over four hundred inmates, but has collaborated with Crime Check Foundation to launch the Ex-convicts Reintegration Project. He represents the true face of love for humanity". The Ambassador Extraordinaire said.
Receiving the cheque, the Officer -in- Charge of Sekondi Central Prison DDP Mark Agbosu thanked the Black Stars midfielder for his continuous support for the Ghana Prisons. He appealed to Ghanaians to join in efforts by the Prisons Service to make the prisons a purely correctional institution. He urged the public to come to the aid of Sekondi Central Prison by contributing to the various developmental initiatives being undertaken by the prison.