57-year-old security guard, Emelia Debrah Mensah has had one of her breasts severed in an attempt to save her from cancer. Unfortunately, she may still lose her life as other parts of her body including her ribs have also been affected and getting treatment has become difficult for her.
According to Debrah Mensah, doctors diagnosed her of cancer after she felt a lump in one of her breasts and decided to go to the hospital to find out what it was. "At the 37 Military hospital, doctors severed my breast after the result of the lab test I was asked to undergo showed I had cancer." She told crimecheckghana.
Miss Debrah Mensah who has been working assiduously to make life better, is at the verge of losing her life as she has to battle to survive cancer that has affected her back-bone and one of her ribs. This notwithstanding, she said she has been diagnosed of diabetes and the Korle-Bu Teaching hospital has become her home.
"After doctors drained an accumulated watery substance on my chest, I get tired and start panting when I walk for a short distance. I was supposed to be on treatment for six weeks but I was given a one-year injection plan because the cancer has also affected my back and one of my ribs. I should have finished my chemotherapy last two months but because of the pain, I'm still undergoing the treatment." She said.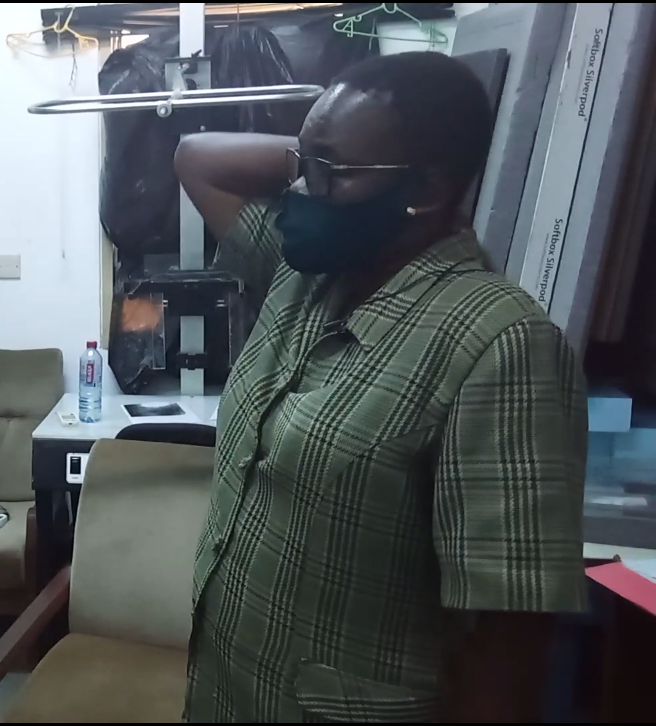 Financial
The mother of three said she urgently needs support because she is heavily burdened with the cost of treatment. "The lab test is two hundred Ghana cedis and the drugs cost over Four Hundred Ghana Cedis but I earn Four Hundred and Thirty-Five Cedis as monthly salary. I had a shop but the business wasn't profitable so I stopped two years ago and joined a security company till I fell sick. Please help me". She appealed.
CCF support
Crime Check Foundation, CCF supported her with One Thousand Ghana Cedis through one of its group donors, Asaph Ministry.
Appreciation
She was grateful for the support. "God bless you and restore whatever you have lost through this contribution." She said.
Health Check Series
CCF's Health Check Series is used to support struggling individuals to access medical care.