A bubbling blind woman, Selina Antwiwaa who lives at Ahweremaso Nkwanta in the Ashanti Region has her life rather ruined after she lost her sight. Her husband who was a hunter, she indicated, also got blind some few months later.
Their struggles
Speaking to crimecheckghana, Antwiwaa said the only job at hand that she does in the village is going round to beg for alms if not she and her husband starve. Making matters worse for her, she said the village is full of people who have lost their sight so making enough money from begging has been difficult because of the competition. The young blind woman said her parents could also not support her because they are poor.
"I brought my husband to this village after he also got blind. We bought a megaphone to enable us start our new job which is begging for alms. Life has been very difficult for us because we don't get enough alms when we go out. My parents would have offered a helping hand but their situation is worse off." She said.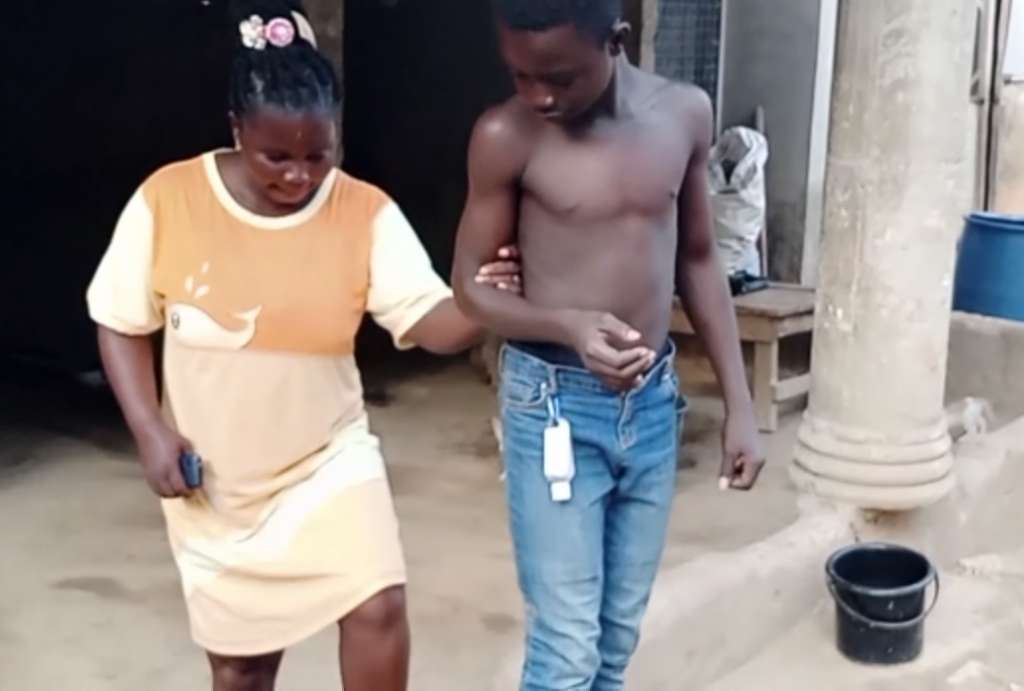 Reminiscing her past days when she had her sight, Antwiwaa said she gets sad that she is unable to carry out the activities she used to do. "I used to do everything by myself but now my blindness has discouraged me." She said.
While she run to Crime Check Foundation, CCF for support she pleaded with the public to come to her aid as life has become tough for her. "God bless you for the support you give to the needy. I am also praying that you support me. I was told by a neighbour about your work and I became interested. I want to use your platform to plead with those who are touched by my story to help." She appealed.
CCF's intervention
CCF is appealing to its donors and the public to support Antwiwaa get a business.
The Charity Series
Through the Series, the Foundation seek support for struggling individuals.