A brilliant student of the Kpando Senior High School in the Volta Region, Priscilla Quarshie who excelled in her West African Senior Secondary School Certificate Examination (WASSCE) struggles to go to the University due to financial constraints.
Miss Quarshie sat for the 2022 final examination and scored excellently as she came out with 7As and a B2 when the results were released.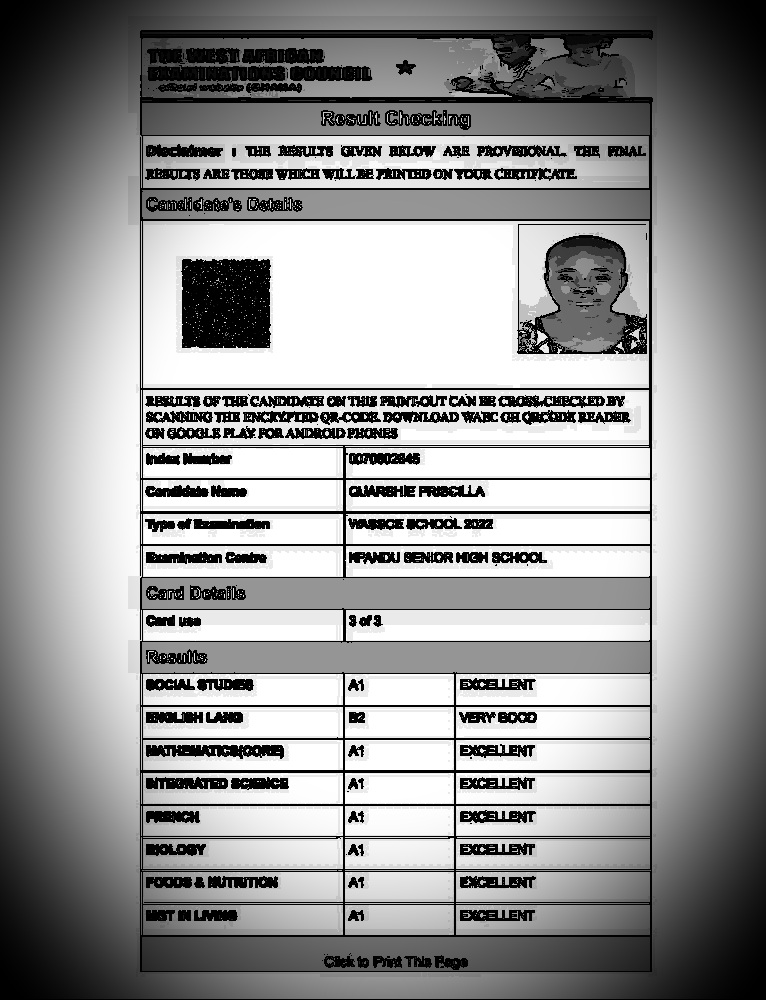 Though she gained admission to the University of Health and Allied Sciences (UHASS) she has to wait till the following year to continue her education.
This she said is because her mother said she cannot afford the fees.
According to her, she was saddened by the situation because her mother barely makes ends meet from the petty trading she does and therefore there was no hope of going to the university any time soon.
The Home Economics student said she wanted to make her mother proud as she single-handedly took care of her till she finished SHS but that seemed impossible at hand.
But luck smiled at her when she was faced with uncertainty.
Crime Check Foundation (CCF) intervened and paid her admission fee.
"When I heard that I was going to get help to continue my education this year, I was shocked. I am so excited," she said.
Miss Quarshie is among a number of tertiary and Senior High School needy students benefiting from CCF's Educational Support Series.
Under the series, the Foundation pays for the fees of students from underprivileged backgrounds to enable them get the education they need uninterrupted.
The students come from different parts of the country.
As a new academic year begins, the students trooped to Crime Check Foundation's office to get their fees.
The students include Nursing, Engineering, Arts, and many other disciplines.
CCF paid their fees with support from donors across the globe.
By Rudolph Nandi