A private Legal practitioner, Doris Bangfo has stressed the need to scrap vagrancy laws to help protect the fundamental rights of vagrants in Ghana. Madam Bangfo also called for institutions to be held accountable for their deficiencies.
Vagrancy laws criminalize the status of vagrants (poor and homeless).
Madam Bangfo emphasized that the failures of Metropolitan, Municipal, and District Assemblies (MMDAs) in executing their mandate have led to the illegal activities of vagrants.
The astute lawyer was speaking at a media engagement on a Crime Check Foundation (CCF) led project, 'Decriminalizing Vagrancy Laws and Advocacy (DVLA)' which is sponsored by the Open Society Initiative for West Africa (OSIWA).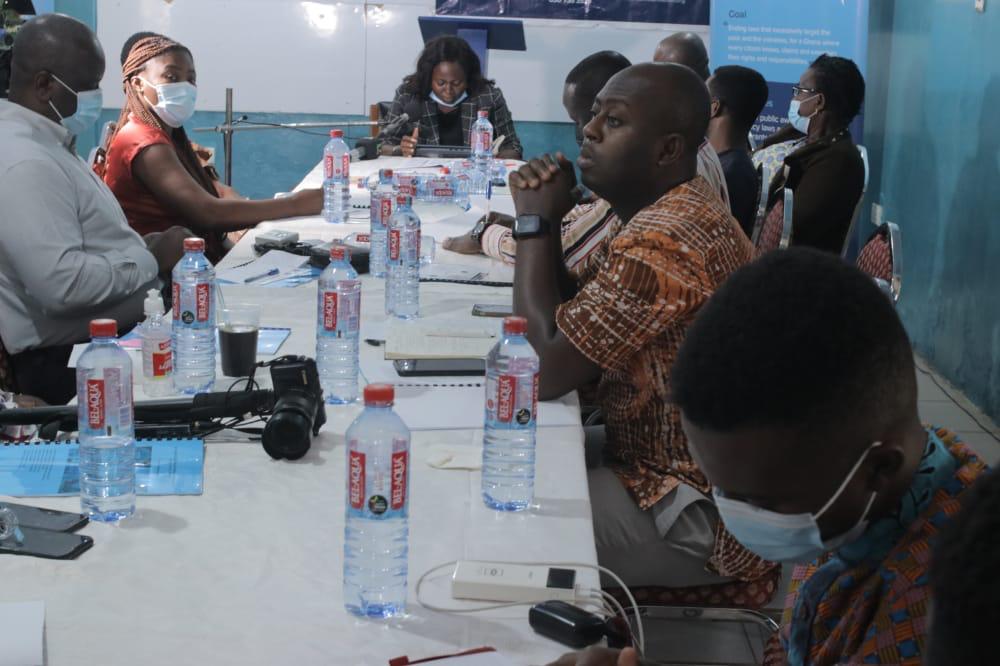 Madam Bangfo indicated that MMDAs should rather be held accountable for neglecting their mandate rather than persecuting vagrants for carrying out their activities. She was quick to add that, "the focus is not to encourage deviant behavior but rather to hold institutions accountable such that ones they are able to provide social amenities then they are justified for punishing people when they offend the law". This she said is to ensure that everybody is treated equal before the law.
Touching on the kind of punishment vagrants must be given, she discouraged imprisonment and outrageous fines which these poor individuals are unable to afford. "We are looking at alternative forms of punishment as opposed to imprisonment. We can have the non-Custodial Sentencing but for now, there is nothing of that sort so it is either imprisonment or fine and we have noticed that most of the victims of these offences are the poor and homeless and invariably they are unable to pay the fine and they end up serving prison sentences and we already know the situation in the prisons." She said.
Madam Bangfo added, "so the approach is that we provide amenities for citizens and then when they mete out the punishment, they look at punishment that is commensurate or appropriate for the offence so that there is a balance."
The one-day programme ended with journalists committing to promote the rights of the poor through their reportage.
About OSIWA: The Open Society Initiative for West Africa (OSIWA), established in 2000, is a grant-making and advocacy organization focused on equality, justice, democratic governance, human rights, and knowledge generation. It is part of the global network of Open Society Foundations spread across 37 countries around the world. He said the Assemblies outrageously fine these vagrants for committing petty offences.
Citizens' Complaints: To report harassment and potential imprisonment under a local assembly bye-law, please contact or Whatsapp: 0559544199 / 0507353539.
By: Rudolph Nandi