14year old Dorothy Appiah has been left deformed and made to struggle for her life after she was allegedly shot in the head by a police officer at Sowutuom in Accra, Ghana.  
This incident is said to have happened at Sowutuom a suburb of Accra on June 7, 2016, around 3:30pm.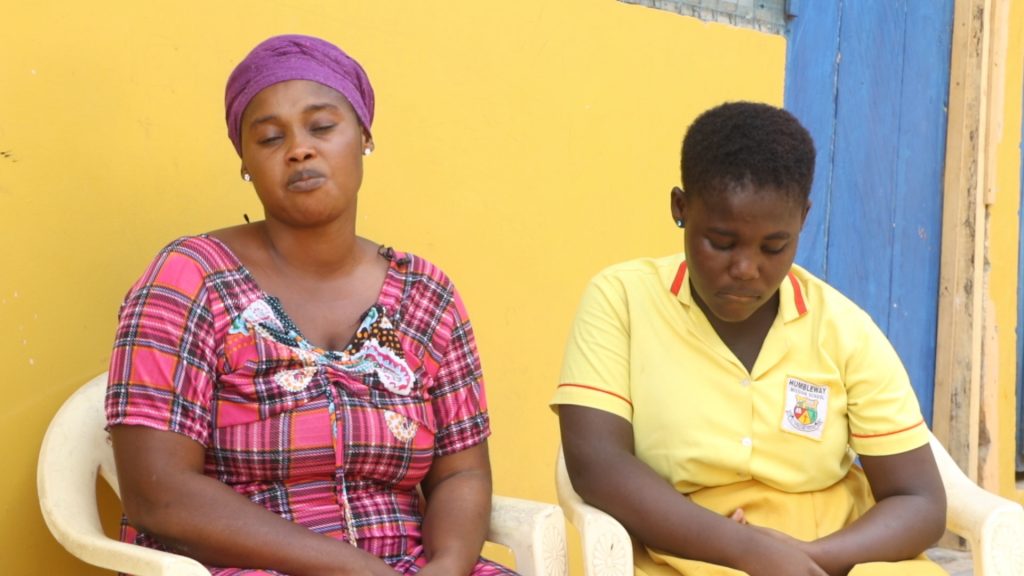 Narrating the incident, mother of the girl, Grace Agyemang said she had a call from her daughter's school, Humble Way Missions that Dorothy has been mistakenly shot in the head by a policeman while he was exchanging gunshots with armed robbers. "The teacher told me they had closed from school and the children were moving out from the school premise when they saw armed robbers entering the premise followed by police men. They began exchanging gunshots and the bullet hit my daughter's head. The head teacher rushed her to the 37 Military Hospital". He told crimecheckghana.
According to the young woman, the police never offered any assistance to the poor child after the incident. "The police said they will visit the child at the hospital but they never did. It was my father who took care of some of the medical bills of the child". She said
Grace said she had to take a loan to ensure her daughter receives proper medical care. She said they reported the incident to the Attorney General's Department and later sent the case to court.
4 years on, the judge keeps adjourning the case without any reason. "We have been going to court for four years now and we always have to provide transportation for the lawyer. But anytime the case is called, the judge adjourns it. When I confront my lawyer, he tells me to have patience since we are dealing with government". Grace said.
Crime Check Foundation CCF has donated one thousand, one hundred Ghana cedis to the family.
The Foundation is appealing to the Attorney General Department to take a second look at the case for justice to be served.