Opanin Sarfo has returned to Crime Check Foundation, CCF with a heart full of gratitude after the Foundation surprised him with the donation of Seventeen Thousand Ghana Cedis which has turned his life around.
Opani Sarfo's life got a turn around after CCF aired his story when he was in his almost empty wooden kiosk filled with the thought of how he was going to feed his family during the critical moments of the COVID-19 lockdown. "I cannot sit at home during this lockdown because I do not have any money which I can depend on to support the family. I have been thinking of how we were going to eat today until you came to my rescue". He told crimecheckghana.
Mr. Sarfo received an initial One Thousand Ghana Cedis and subsequently got the Seventeen Thousand Ghana Cedis surprise.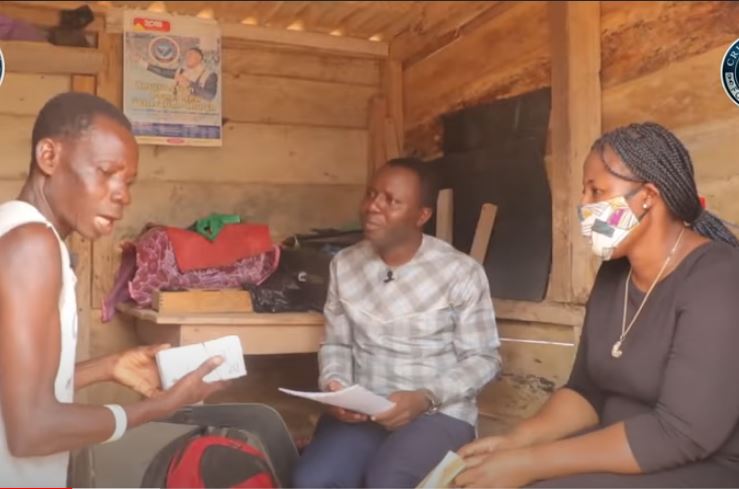 The pale looking old man said because of financial difficulties, he has never been able to rent a room in his life and has been moving from one uncompleted building to another to find shelter.
"The new place we have moved to live is very silent and because of that my wife is unable to do her porridge business there. We have to be looking for another uncompleted building as care takers if the owner of the previous one resumes to work on the building and that has been a worry to me". He said.
The 56 year old shoe maker is now a happy man after he was hit with the surprise. He was lively and full of praises when he and his first daughter paid a courtesy visit to the Executive Director of CCF, Mr. Ibrahim Oppong Kwarteng at the organization's Head Office in Accra to show his appreciation.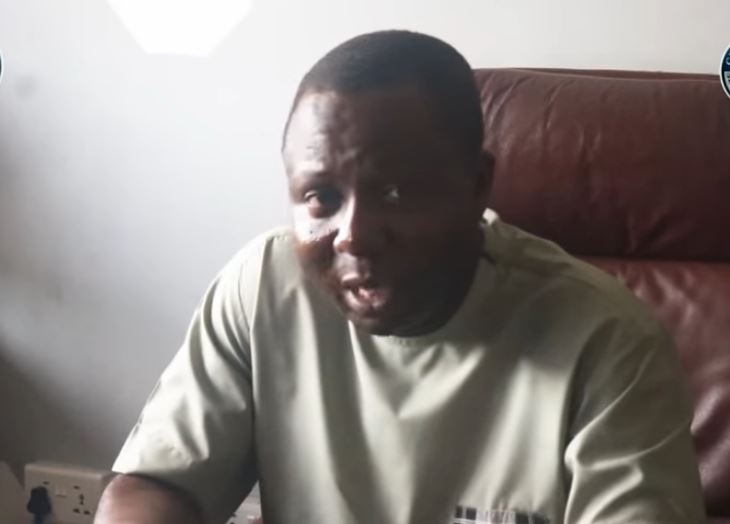 In his conversation with Mr. Kwarteng, he said "when I was in distress you came from nowhere to rescue me from my situation. God bless you and the contributors for the gesture. May God grant you long life and riches so that you and the contributors never lack in life." He prayed.
Opanin Sarfo's request to acquire a piece of land was answered as one of CCF's anonymous donors in Holland offered him a parcel of land.
Mr. Sarfo was very much grateful. "God bless your business and grant you long life for your kind heart towards me". He prayed.
His daughter who was unable to further her education after Senior High School due to poverty said she was overwhelmed when her father came home with the money.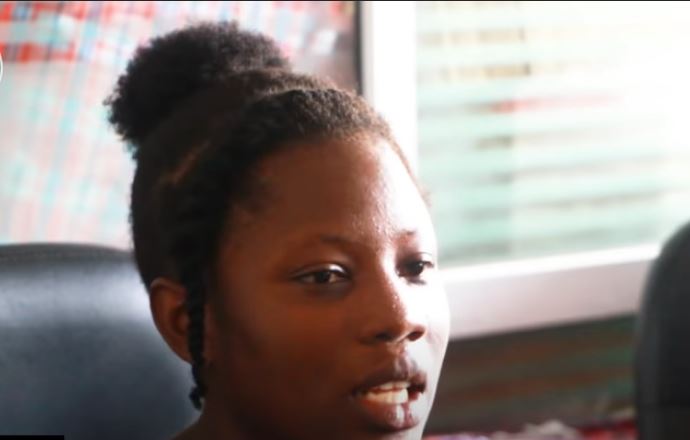 She blessed CCF and its donors for supporting them. "God bless all the contributors for their support. May God grant them long life so that they continue to help others who are in need." She prayed.
The Foundation is appealing to benevolent individuals to support Mr. Sarfo in order to make his dream of living in his own building come to pass.