39 years old Mabel Donkor gets support from Crime Check Foundation to undergo third phase of chemotherapy. Mabel Donkor was diagnosed of womb cancer after visiting the Korle Bu Teaching Hospital.
According to her she started experiencing excessive bleeding in January 2019 and went to Amasaman Hospital for further attention. She was later referred to the Korle Bu Teaching Hospital where she was diagnosed of womb cancer.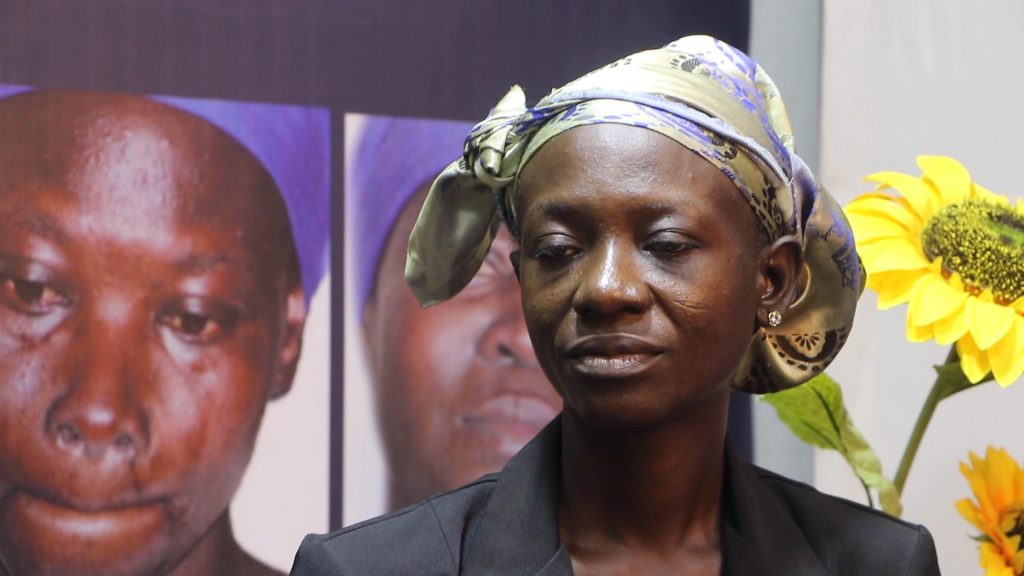 "Doctors said the cancer had reached the third stage and it is not advisable for me to go through surgery unless chemotherapy. I was asked to go through six phases of chemotherapy and each phase will cost one thousand and seventy-seven Ghana cedis but there was no money to cater for that". She told crimecheckghana.
CCF through its donors supported Madam Mabel Donkor to undergo two phases of Chemotherapy leaving her with four more. A philanthropist in the U.K Madam Francisca has come to the aid of Mabel with two hundred pounds to undergo the third phase of Chemotherapy.
CCF also supported her with clothes, sanitary pads, rice, oil among others.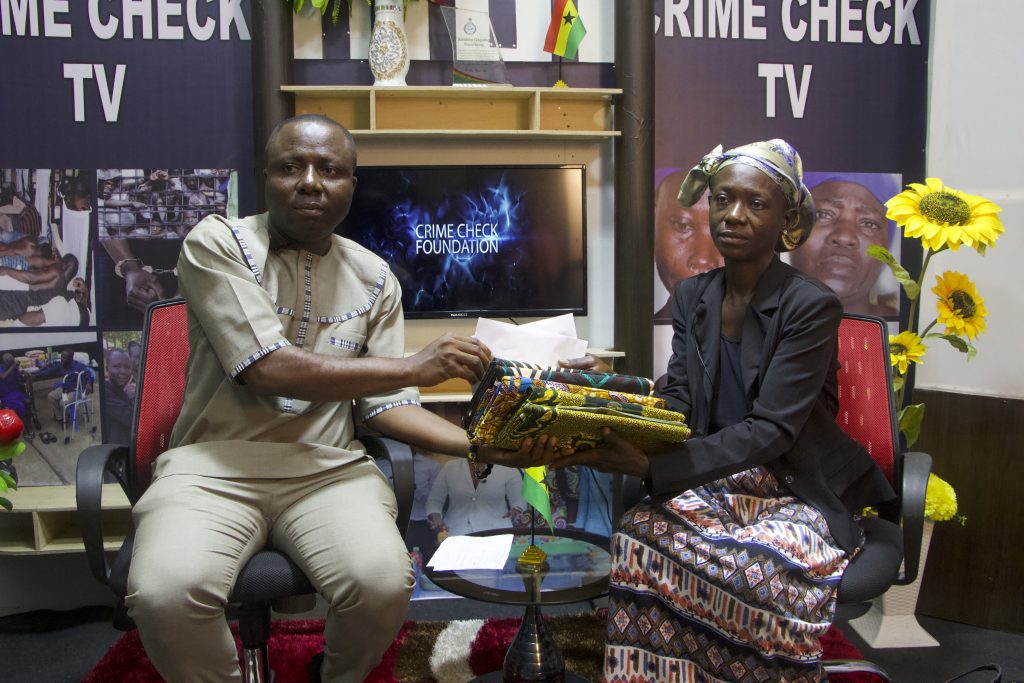 An elated Mabel could not hide her joy "I am short of words to describe how grateful I am. May God bless everyone for these items and money given to me. May God replenish all that you have lost.
CCF is entreating Ghanaians to help Madam Mabel undergo the remaining phases of Chemotherapy.
Crime Check Foundation's Health Check Series aims at supporting individuals who need medical assistance but are financially handicapped. The Project with the support of donors has saved the lives of many poor and underprivileged Ghanaians who cannot afford the cost of medical care.