Widely known for his controversial fashion sense, fashionista 'Osebo' is also a philanthropist, a God-given gift that he said he was born with. 'Osebo', in local parlance means a lion.
According to him, doing benevolent acts make him happy in life. Crime Check Foundation's attention was drawn to his philanthropic life when he called the Foundation to support an ex-convict who was jailed for stealing Five Ghana cedis.
Known in real life as Seth Appiah Boamah, Osebo recalled his early life when he dropped out of school after his Form Four education to take up menial jobs to cater for his family. "I passed through thorns and toiled in life before shooting to fame." He told crimecheckghana.
The '24/7 Zara Man' indicates that even while he pushed trucks, sold water on the streets of Suhum for a living, that did not deter him from demonstrating his God-given gift. Mr. Appiah said even through his struggles, he usually offered a helping hand to the needy. "I can't stand seeing someone crying or going through difficulties. Intuitively, I have to help. At age 23, I pushed trucks, sold pure water, and did other menial jobs but I took care of about ten widows and orphans for twenty years now. Last year, I increased the number of beneficiaries to thirty-five. For all these years, I have a 'susu box' in which I have been saving to support these people." He said.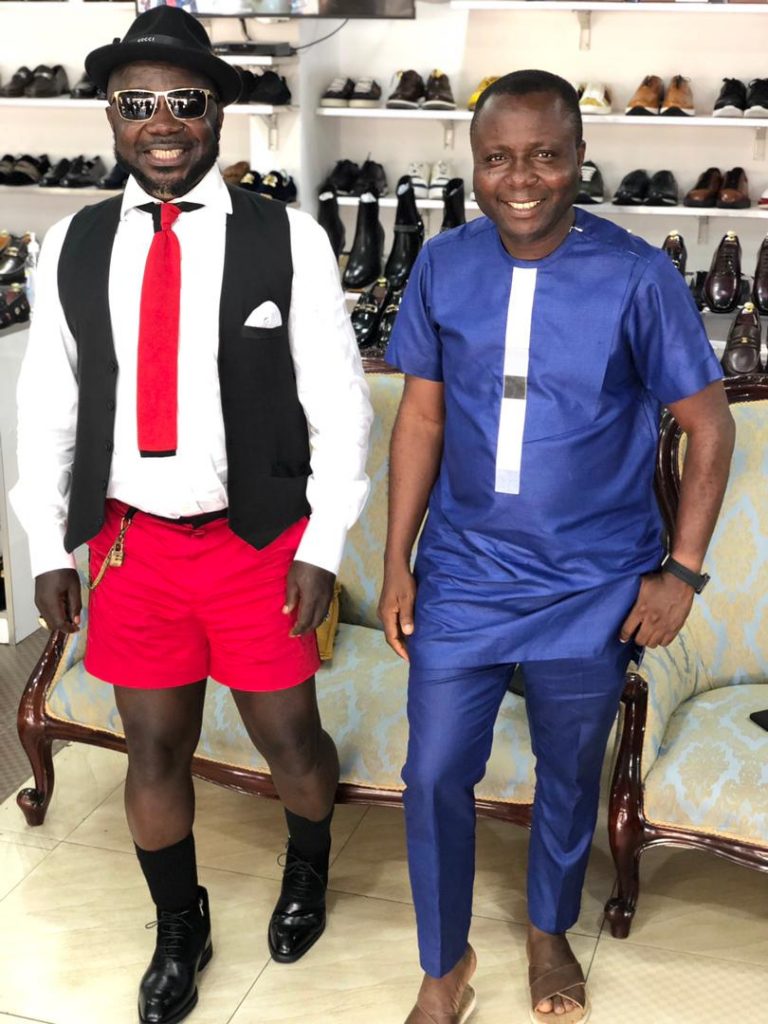 He encouraged the public to help others in need as humans are representatives of God on earth. " What I say every day is that no man shall ever see God till death so if I hate you then I hate God. If I kill you, it is God I have killed and that is what people don't know. If we understand this principle, we will not hesitate in helping the needy. We think that God is up there so instead of helping others we take our monies to church to show off as offering to Him."
After quoting several verses from the bible, he added "if you do good to man, you do it for God so I am resolved to help the poor and the needy."
He shot to fame, he said when he helped a Togolese who only gave him a Togolese passport. Through that, he got the opportunity to travel abroad to work.
Among some of his benevolent acts he had undertaken, he has donated wheelchairs and cash to a physically challenged family.
As a staunch Christian, 'Osebo' said his birth, was prophesied by a prophet of the Musama Disco Christo Church, that he would be great and would do the work of God before his passing. Quoting passages in the Bible, the Christo Asafo member who has decided he will not marry but spend the rest of his life to do God's work, admonished the public not to judge others especially him by his appearance, as nobody knows his heart.
By Rudolph Nandi