Crime Check Foundation, CCF has donated hundred bags of cement to the people of Gomoa Okawu in the Central Region to enable them build a Community Health and Planning Services (CHPs) compound.
CCF with support from its donors handed over fifty bags and presented a cheque for another fifty bags.
The Executive Director of CCF, Ibrahim Oppong Kwarteng bemoaned the difficulties of the residents of the community in accessing basic healthcare and stated how urgent the Foundation had to go to their aid.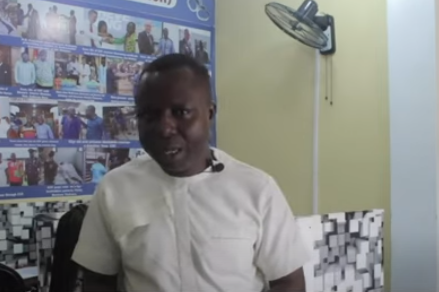 "The people of Gomoa Okwawu have to travel long distances just to seek basic healthcare. In doing so people in critical condition may lose their lives. The dream of the people is to get a CHPs compound to at least enable them access basic healthcare to stem the danger in trekking to far communities to get healthcare." He said.
Receiving the donation, the Chief of the area, Nana Kofi Sakyi Ababio, thanked CCF and its donors for supporting them. He recounted how the absence of a health facility has led to the loss of lives in the community. The Chief was optimistic that the project when completed will make access to health care easy to save lives.
"We are very grateful to CCF and its partners for supporting us. If an individual has to seek medical care in other adjoining towns, the person risks dying because our road is not good. This donation, which will help us to construct a CHPs compound, will go a long way to save lives. We will make good use of it." He indicated.
The Village Charity Series
Crime Check Foundation has constructed two mechanized boreholes for two communities in the Northern Region and has supported many deprived communities in the Central Region.
Kindly contact 0242074276 via call or whatsapp to support the series.