As great satisfaction comes from sharing with others, Crime Check Foundation CCF have organized a party for its beneficiaries dubbed the "CCF Fetes Widows & Ex-Convicts".
The event which happened at Ridma Hotel at McCarthy Hill in Accra, Ghana, brought together CCF donors from abroad, widows, orphans and ex-convicts who have benefitted from the Foundation projects and other facilitators.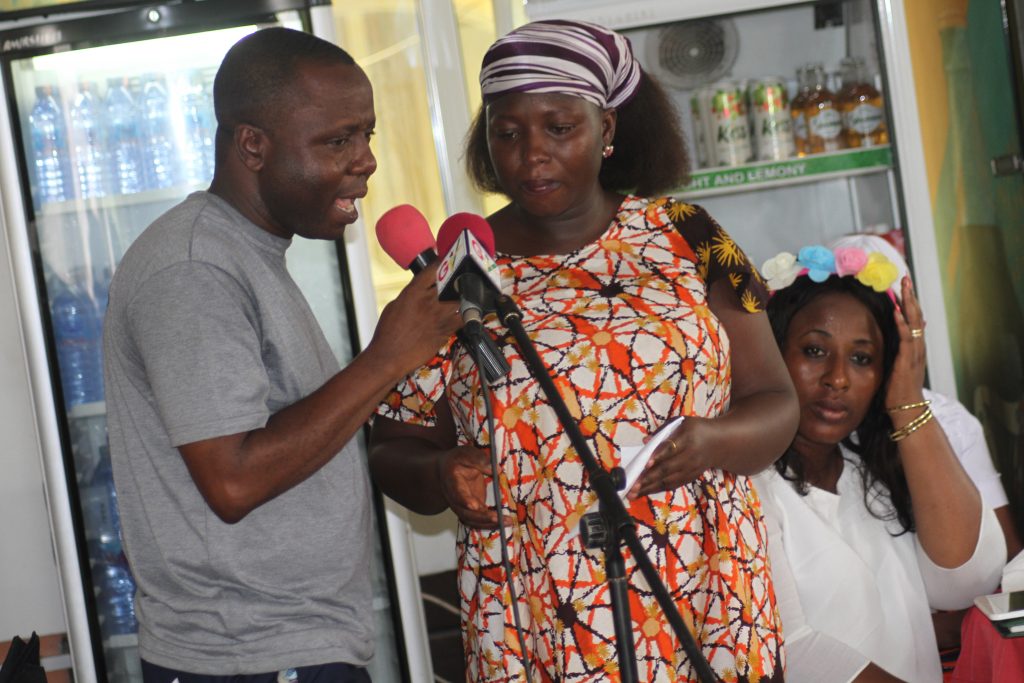 Speaking at the event, Mr. Ibrahim Oppong Kwarteng, Executive Director of CCF stated that the purpose of the event was to gladden the hearts of many who have gone through a lot of difficulties in life. It was also to put smiles on the faces of such people in the festive season.
Beneficiaries at the programme gave their testimonies of how the Foundation has helped them in diverse ways. Ama Anima, a beneficiary of CCF's Petty Offenders and Ex-convicts Reintegration Projects narrated how the Foundation helped her get out of Prison, saw her through her medical bills during the delivery of her twins and also set up a business for her. "I will forever be grateful to CCF for helping me get out of Prison and also setting up a business for me and my children. Thanks to them I am now able to cater for my children and myself and also eat what we wish for."
Angela Nanenu, a widow with three children also told the gathering of what CCF has done for her and her children. Angela, who could not hide how grateful she is to the Foundation burst into tears as she said thank you to the CCF and described how she wouldn't have known where she and her children would be without the intervention of the Foundation.
As many shared their testimonies, Nana Beniwaa who is a beneficiary of CCF's Health Check project was not left out. She also said had it not been for CCF she would have been dead by now.
The Foundation through its donors treated its beneficiaries to a buffet and shared food items, wax prints and money to them. The purpose of the gesture was to demonstrate love to the widows and ex-convicts as Christmas is all about love and sharing.
The Foundation also invited facilitators who took the beneficiaries through health and financial education to help them sustain the support given to them financially.
Akwasi Boadi popularly known as ''Akrobeto'' who was a special guest at the event expressed gratitude to CCF for the good works it has embarked on over the years. "I want to thank Mr. Ibrahim Oppong Kwarteng and his team for the support they have offered the needy. I entreat the Foundation and its workers to continue the good work as it is all part of God's work on earth".
Beneficiaries could not hide their joy as they danced and showed appreciation to donors and CCF for making the Christmas memorable.
The CCF Charity Check Series aims at supporting the poor, the weak and the vulnerable who have been hard hit by the uncertainties and cruelties of life.