The Municipal Chief Executive (MCE) for Weija-Gbawe, Patrick Kumor has called for a regular review of some of the byelaws of the Metropolitan, Municipal and District Assemblies (MMDAs). He said some of the laws are outdated and excessive, and should be reviewed to meet current realities. The MCE made the call when the Executive Director of Crime Check Foundation (CCF), Ibrahim Oppong Kwarteng, paid a courtesy call on him as part of the implementation of the Foundations' 'Decriminalizing vagrancy laws and Advocacy (DVLA)' project. The main goals of the project which is supported by the Open Society Initiative for West Africa (OSIWA) is to end laws that overly affect or target poor and voiceless citizens as opposed to specific wrongful acts.
The MCE conceded that the current seeming disorder in the Ghanaian society is a result of a disconnection between some of the bye-laws of the Assemblies and residents. These laws, he said have not been able to solve the poor sanitation and other challenges in Ghana. Mr Kumor indicated, part of the challenge is that citizens' awareness of the assembly bye-law is low. He expressed optimism that the OSIWA-CCF project will help bridge the gap between the Assembly and the residents through sensitization, which the Assembly has not been able to effectively carry-out due to limited resources.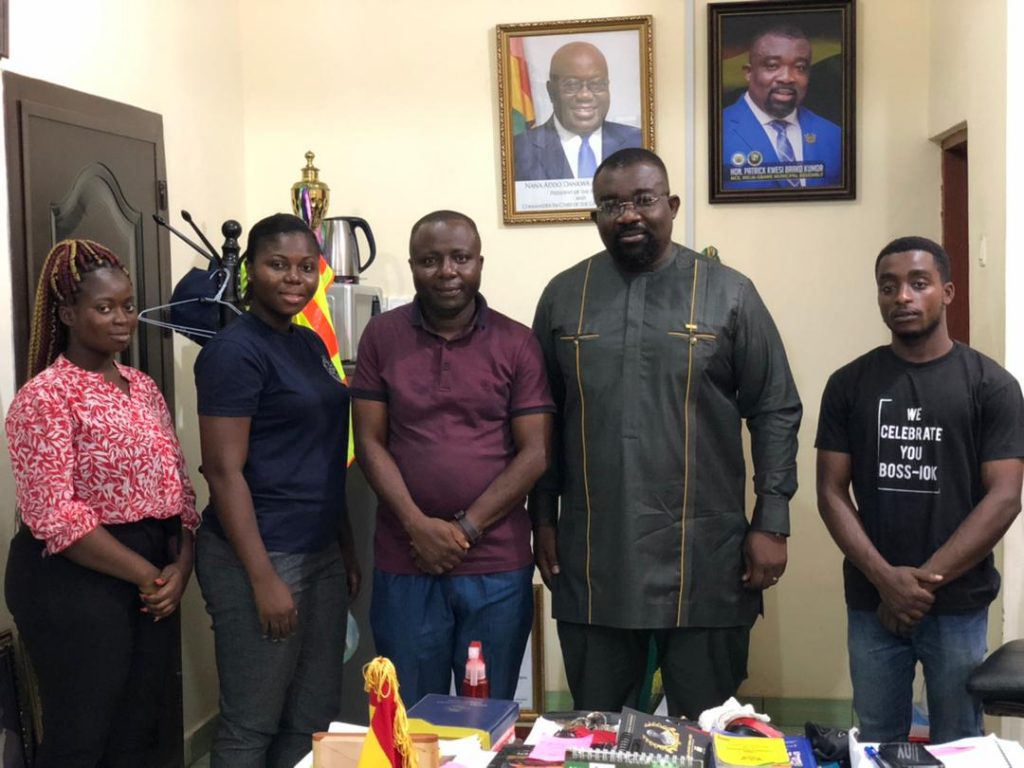 On the need for changes in the laws, he further noted, "you cannot have a static law. As the situation of the country or the Municipality changes, we must also be abreast of the situation. There is therefore, the need to amend the bye-laws in conformity with the changing situation."
According to him, within the jurisdiction of the Weija-Gbawe Municipal Assembly, the Assembly meets to review some of the byelaws from time to time because society is dynamic, and the Assembly byelaws should undergo regular reviews to address current challenges to prevent the imprisonment of petty offenders.
The MCE expressed confidence that the CCF-OSIWA project would raise citizens' knowledge on the byelaws and their rights and obligations under these laws, he added.
Established in 2000, OSIWA is a grant making and advocacy organization focused on equality, justice, democratic governance, human rights and knowledge generation. It is part of the global network of Open Society Foundations spread across 37 countries around the world. Source: crimecheckghana