Crime Check Foundation supports 13year old Anita Gawornu to undergo second phase of surgery.
Anita who hails from the Eastern region of Ghana was born without anus. She has not been able to defecate for the past 13years and this, according to doctors is causing harm to the child.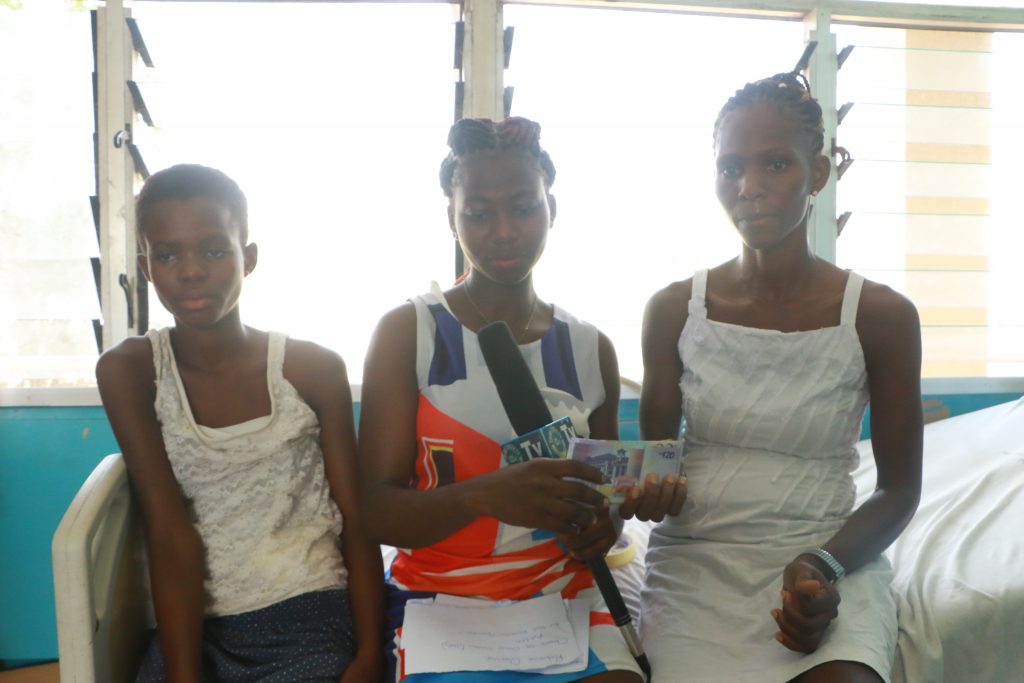 According to her mother, Emelia, because of financial difficulties she gave birth without proper medical attention, and after giving birth to her baby at home, she realized the child came without anus. "Doctors gave us a referral letter to go to the Ridge Hospital but I had no money so I took the child home, hoping she gets better. Because of her condition, I could not take her to school".
She added that 13years later, her daughter began to experience unbearable pains. She took her to the Korle-Bu Teaching Hospital where she was told the child has to go through four phases to enable her get an anus.
Last year, Crime Check Foundation CCF through its donors paid for Anita's first surgery where doctors created a hole at her ribs. They took out the faecal matter in her stomach for the hole created to serve as a temporary passage whiles she awaits the second surgery.
They have again supported the second phase with one thousand, one hundred Ghana cedis.
Emelia and her daughter could not hide their excitement. "God bless them and replenish all they have lost because of us". They said.
CCF is appealing to the public to come to the aid of Anita as she has to undergo the remaining phases of the surgery.