22-year-old security-guard, Ebenezer Bobi-Badu nearly had his future dreams dashed but has been saved by Crime Check Foundation, CCF to further his education.
According to the security-guard who comes from Bobbie-Kuma, he has toiled in life and all hope of continuing his education to the tertiary level was not foreseeable.
Speaking to crimecheckghana, the orphan said he has never known his parents. Life he said hit him harder after he finished Junior High School in 2014 whiles he was still staying with his auntie.
He said he had to delay his entry into Senior High School by two years because of financial difficulties.
"I lived with my auntie at Kasoa and attended a public school so life was a bit easy until I got to Senior High School where I did not have anybody to support me. I went to the village and lived there for two years. I helped my auntie to farm and also helped other people on their farms." He said.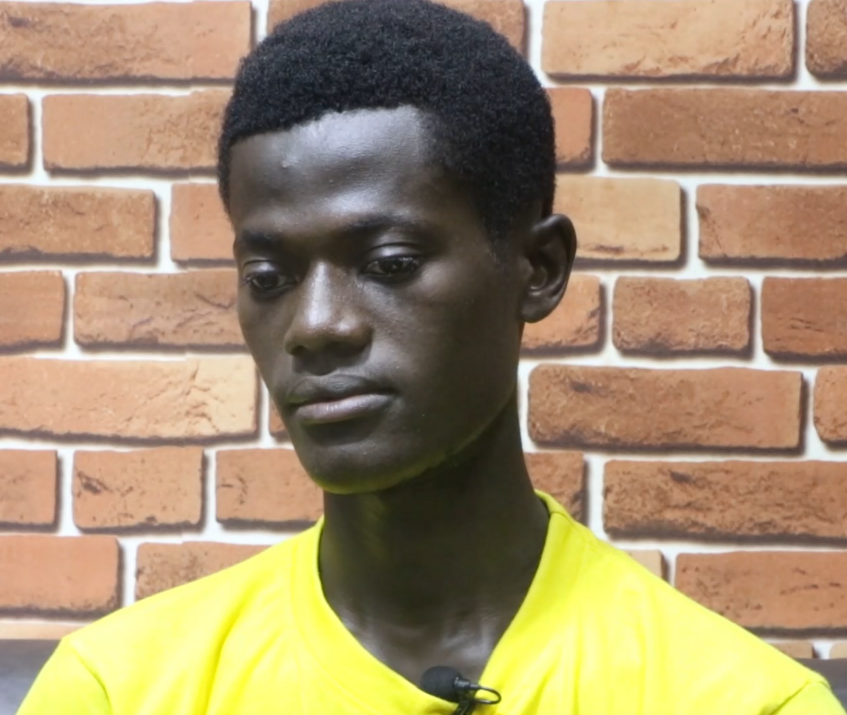 Still determined to pursue his dream, he said he came back to the city to work as a security guard after vacancy was announced. Little did he know he was closer to his dreams.
"I went back to the village after the lockdown because life there was easier. I was later called after the lockdown that there was a vacancy for a security job. I was working till my admission letter to the University came." He said.
Crime Check Foundation supports Bobbie
Bobbie-Kuma said he barely saved money from the security job and therefore did not have any hope of going to the University. "I felt I would not continue my education after seeing the portal. Though I was happy, I felt sad afterwards because I had to consider continuing my education two years later after I have saved enough money. However, I bought the forms and was waiting on God." Bobbie said.
From a cassava farmer to a watchman, Bobbie-Kuma is now hopeful of becoming an engineer in future.
Crime Check Foundation, CCF through its Educational Support Fund paid his admission fee of Three Thousand Two Hundred and Seventy-Eight Ghana Cedis to enable him study in the University.
CCF's Educational Support Fund is used to support brilliant but needy students.