72-year-old Kwadwo Issah couldn't believe his eyes as Crime Check Foundation, CCF presented an amount of Four Hundred Ghana Cedis to him to boost his business.
Pale looking Kwadwo Issah was selling a handful of used clothes which obviously could barely earn him enough money to feed his family when crimecheckghana met him at the Suame market in Kumasi. He said he abandoned his farm to sell used clothes because his farm couldn't yield enough to enable him cater for his family.
"I live with my family at Esuofia but I come to the Suame market every day to sell. At least I sell some of the clothes so is better than sitting home idle. Life has been difficult for me so I had to quit farming to come to sell in the market." He said.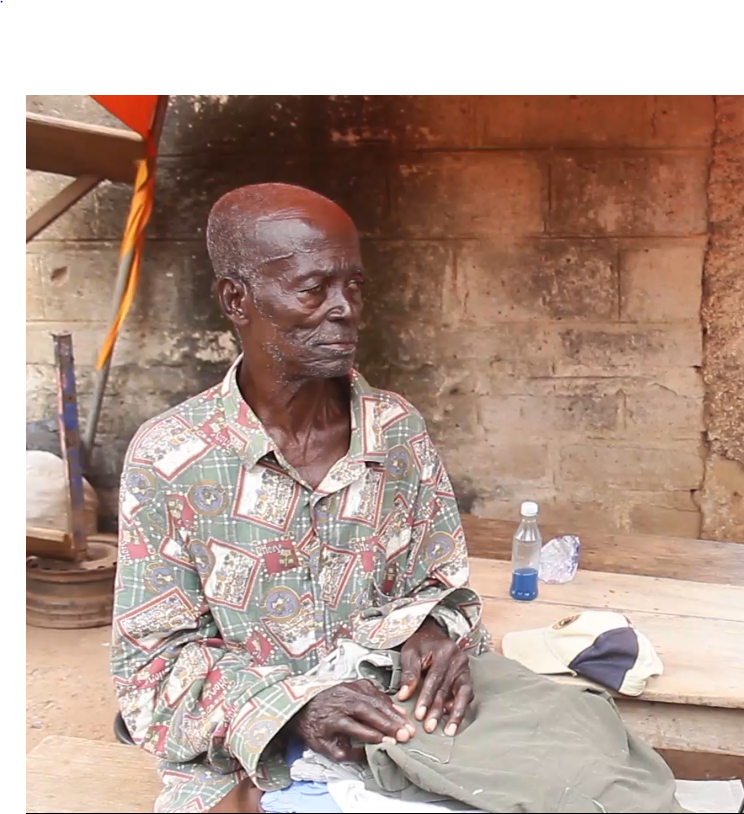 Support from family
At the time CCF caught-up with him, Mr. Issah, he said he hasn't sold anything that morning. He said he has to depend on his children the day he does not make any sales. "It has been difficult selling due to my age. I haven't sold anything since I came. When I am unable to make enough sales, one of my children who is a trader supports me. If I don't get his support, then I only look up to God to bring me a helper." He said.
He never had hope until Crime Check Foundation through one of its Canada based donors Seth Kofi Nti-Agyeman gave him Four Hundred Ghana Cedis to boost his business.
The old man overwhelmed by the gift, fell down on his knees as he mumbled to show his appreciation. "God bless you and protect you from all evil. May he prosper your businesses and make you never lack." He prayed for the donor.
CCF is appealing to the public to come to the aid of Kwadwo Issah.
CCF's Street Charity Series is used to support individuals who struggle to make ends meet on the street.