22-year-old Yusif Issah from Agyakaa- Manso in the Western Region has been sponsored by Crime Check Foundation, CCF to get University education. The sponsorship covers his admission fees to enable him pursue a Bachelor of Arts in Geography Education at the University of Education, Winneaba.
The former 'galamseyer' told crimecheckghana that he gave up on his dream of furthering his education when he was unable to raise almost One Thousand Six Hundred Ghana Cedis to go to the University after completing Senior High School in 2018.
"I attended the Kukuom Agric Senior High School and excelled in the final exams but I had to stay home for two years because of financial difficulties. Even through senior high school I had to struggle because I became the bread winner of the family," he said.
According to Issah, his father died when he was six years old and his mother struggled to cater for him. He said he had to engage in illegal mining with his mother but the business collapsed. He later ventured into the selling of shoes which was also not lucrative enough to cater for himself and the needs of his mother.
"I left home and came to Accra to start selling shoes after the galamsey business I was doing failed. I was at war with life because the money I made from selling shoes was not enough to put food on my table, so I could not send some to my mother," he said.
CCF's support
Issah said he felt his hope in life was lost till he met CCF.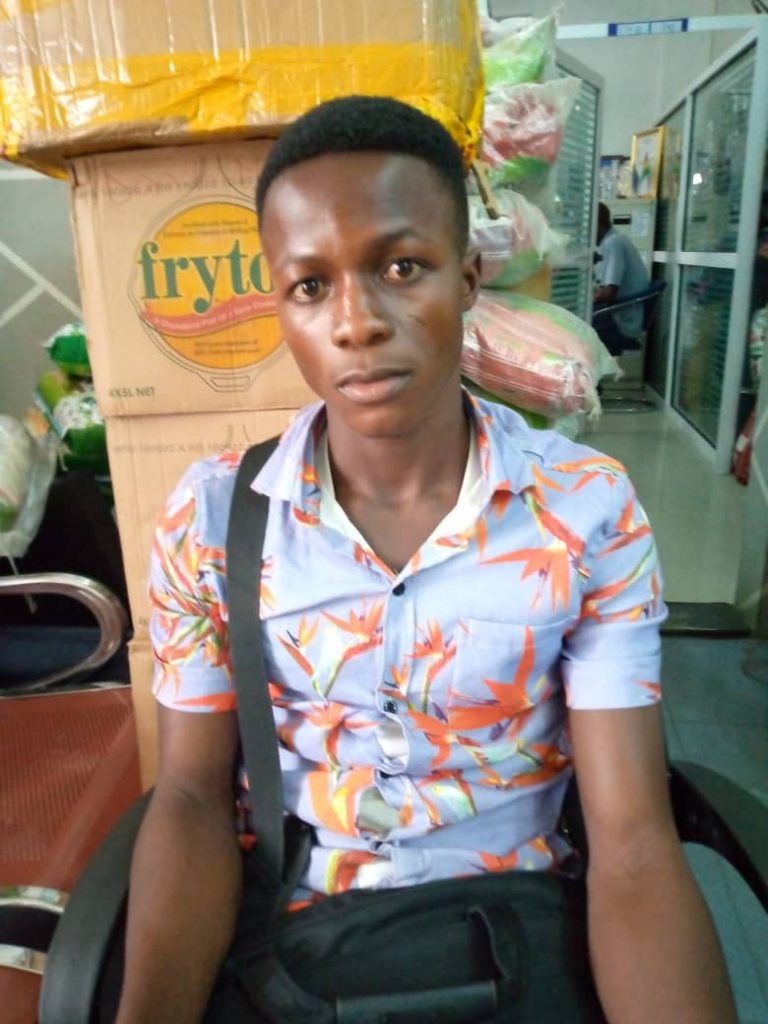 The Foundation through its Educational Support Fund paid Issah's admission fee for his entry into the University of Education after he presented his examination results.
He expressed his appreciation to CCF for making his dream come true and promised to work hard in school so he can give back to society. ''I am optimistic that the future will be bright for me through this support I have received from CCF. I won't in relent my efforts but will take my studies serious. God bless CCF,'' he said.
The Support Fund
The Educational Support Fund was set-up to seek support for brilliant but struggling students.
Appeal
CCF is appealing to the public to contribute to the fund to enable it support many more students.