Crime Check Foundation, CCF has presented a newly completed two-bed-room house to widow and grandmother of orphaned twin babies, 42- year- old Akua Ataah at a surprise ceremony in the Awutu Senya East Municipality.
CCF through its Charity Series during the Covid-19 lockdown came across the sad story of Ataah whose daughter lost her life after given birth to twins due to her inability to afford medications.
After the Foundation aired her story, donors contributed in support of the upbringing of the orphaned babies. According to eye witnesses, aunty Ataah and her grandchildren narrowly escaped death when thunder struck at the wooden structure in which she lived but fortunately, Crime Check Foundation moved them into a rented apartment prior to the incident.
Since then, donors have been contributing to support the upkeep of the children and with the Eighty-Five Thousand Ghana Cedis amount CCF garnered, the Foundation in collaboration with a housing company, Agyare Real Estates in the Awutu Senya East Municipality, built a new two-bedroom-house worth One Hundred and Fifty Thousand Ghana Cedis, with the company contributing a part.
Presenting the house to Aunty Ataa, the Executive Director of Crime Check Foundation, Mr. Ibrahim Oppong Kwarteng recounted how the Foundation intervened to support the poor widow.
"It is true that we have been doing a lot to help the poor, the needy and the underprivileged in society. It was a call from Dr. Collison during one morning and we had to go to the aid of Aunty Akua Ataa who was in some sort of trouble. After that, we got donations from some individuals whom the story touched. She was living in a kiosk and we thought we should get a place for her to live, perhaps perpetually. That is why we have this beautiful structure in front of us." He narrated.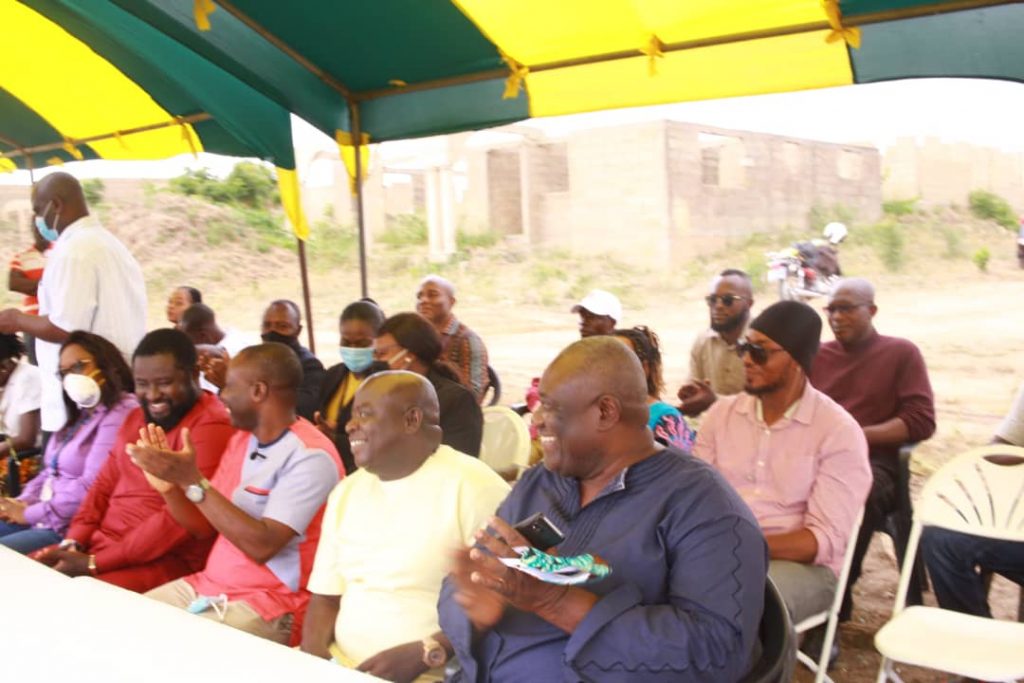 Mr. Kwarteng who doubles as the Ambassador Extraordinaire of Prisons, urged other NGO'S to use the monies they raise from donors judiciously.
"I want to use this opportunity to thank our numerous donors, who have made it possible for us to have this edifice. I would want to also use this opportunity to advise the NGO fraternity to look at the concerns of people who are poor and are in need. The perception has been that, NGO's take people's money and squander it but we at CCFdon't do that. It is an obligation between us and our God that when people donate their money to you, you are duty bound to use the money for the intended purpose to put smiles on the face of people or else you have a big question to answer on the day of judgement. That has been our guiding principles." He said.
The Chief Executive Officer of Agyare Real Estates, Steve Agyare Junior, said the collaboration with CCF forms part of the Corporate Social Responsibility of the Company.
"We are much grateful to be part of this moment. We want to urge everyone that, going forward we would cooperate with the Foundation to do more projects." He pledged.
The presentation of the house took the wind out of the poor widow who had thought she was only going to receive a quarter plot of land from the Foundation. She broke into tears and said "I never expected this. God bless you". She said amid tears of joy.
The Charity Series is used to seek support for struggling individuals.