The quest for greener pasture has left a 23-year-old deranged.
Jemila Tahiru left Ghana to Oman in the United Arab Emirates, UAE to work as a house help but unfortunately came back home empty-handed and mentally unstable after her claim that her madam gave her a deadly injection.
The mother of one who hail from Dinelie in the Northern Region of Ghana said she traveled to the Gulf country in 2018 to work to be able to cater for her seven-year-old child.
Narrating her ordeal, she said for the first time she complained of stomach ache she was sent to the hospital where a doctor gave her an injection which she thought was to cure her ulcer. She claimed the injection had been the cause of her mental derailment.
The Junior High School graduate said her ordeal begun after she refused the proposal of her madam's husband to have amorous relationship with her.
"After I was given the injection I started hearing voices including that of the Sultan of Oman and my madam. I experience aches in my head and heart. I don't know what to do now. My madam's husband said he liked me but I did not accept it because I only went there to work. I called Kennedy Agyapong in my heart and he responded. That same day, my madam asked me to write the name of my home country for her." She claimed.
Tahiru said she was abandoned by her madam at the Airport in the UAE without any of her belongings but she managed to make her way to Ghana.
Tahiru's mother, 46-year-old Adiza Tahiru said her daughter left to the Gulf country without her notice when she had travelled to attend a funeral in her hometown. This she said was after she had cautioned her daughter against going to the UAE to work after her first attempt.
"Jemila escaped to the UAE when I had travelled to my hometown to attend a funeral. For some time, I did not hear from her so I went to see a 'mallam' and a pastor. When she came back she did not bring anything along. I even had to buy a dress for her. The slippers she wore was also bought for her by somebody at the airport." She said.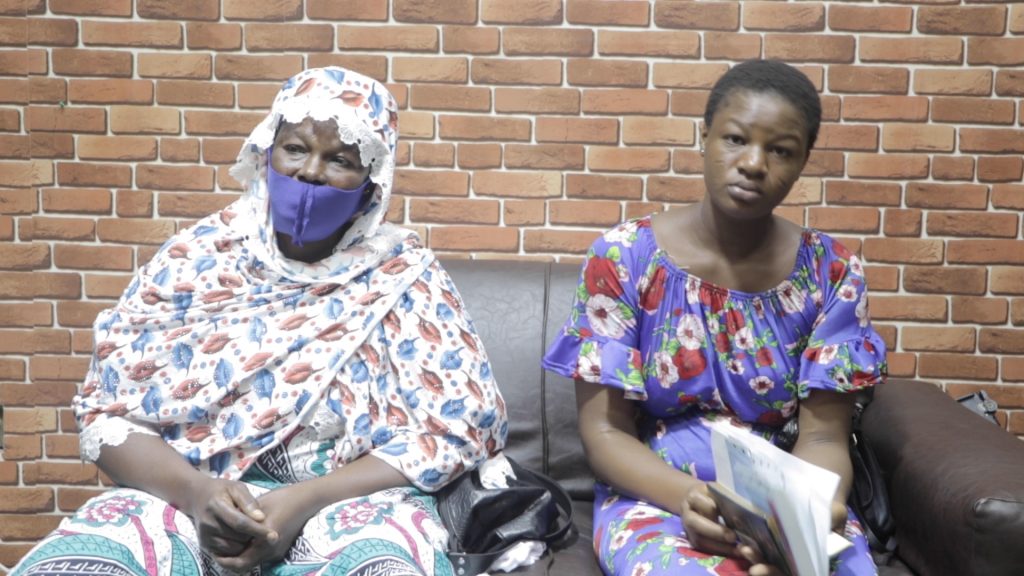 Deranged Jamila appealed to the public to support her get medical aid.
"I am appealing to Ghanaians to come to my aid. I want to go to the hospital for proper medical care so that I can take care of my seven-year-old child." She pleaded.
Crime Check Foundation, CCF through one of its Japan based donors Okwawuman Association, gave Jamila an initial amount of Five Hundred Ghana Cedis to start the medical process.
CCF's Health Check Series is used to appeal for support for struggling individuals to get medical aid.