Crime Check Foundation, CCF has supported over one hundred widows in the Tamale Central Constituency of the Northern Region of Ghana with a sum of Forty Thousand Ghana Cedis to ease their financial burden.
The beneficiary widows who usually scrimp and save came from various communities within the Constituency including Fuo, Gumeni, Taha, Kapohini, Wovugumani and Chugumanayele. Each of them received Three Hundred Ghana Cedis as start-up.
CCF through the leadership of its Executive Director, Ibrahim Oppong Kwarteng has for the second time extended the Foundation's Charity Series to the Northern Region which has several deprived communities.
Presenting the money, Mr. Kwarteng entreated the widows to use the money judiciously. "It is through our donors that we are able to reach-out to you, so I urge you to gainfully use the money. Though it is not that enough, manage it and if you are able to do so we will come back to support you again." He said.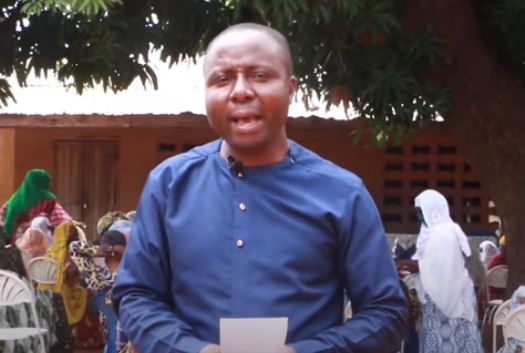 On behalf of the Foundation, Mr. Kwarteng pledged to provide portable drinking water facility for the Wofugumani community whose residents share same source of drinking water with animals.
Mr. Kwarteng who also doubles as Ghana's Ambassador Extraordinaire of Prisons was unhappy at the ill-treatment that the widows in Northern Ghana are usually subjected to for cultural reasons. "We know what widows go through especially those in the north. Widows like you should be cared for but that is not the case as it is now, that is why we have come to see to your welfare and also to support you. It is unfortunate that in the 21st Century, widows in this part of the country are still labeled as witches." He said.
The women after receiving the money, chanted "thank you, God bless you" to show their appreciation as they dispersed with joy.
CCF is appealing to individuals and organizations to support its project aimed at providing a water system for the Wofugumani community.
The Foundation's Charity Series is used to solicit support for poor individuals and families who struggle to make ends meet.