Lawrence Kedza is groaning in pain as he struggles to raise over Fifty Thousand Ghana Cedis (equivalent to 10,000 USD) to enable him undergo surgery in India to remove a cancerous boil in his cheek and neck after his efforts to get cured in Ghana failed.
According to Lawrence's mother, Patience Kedza, the door of a Taxi that he was about to get onboard hit his cheek. She said he started complaining of pains in his cheek and neck and gradually it developed into huge boils. "Lawrence's elder brother whom he worked with sent him on an errand and on boarding a cab, the tip of the door of the vehicle hit his cheek. When he came home at night, I told him to keep massaging where he felt the pains so that it does not swell until I take him to the hospital the following day." She recounted to crimecheckghana.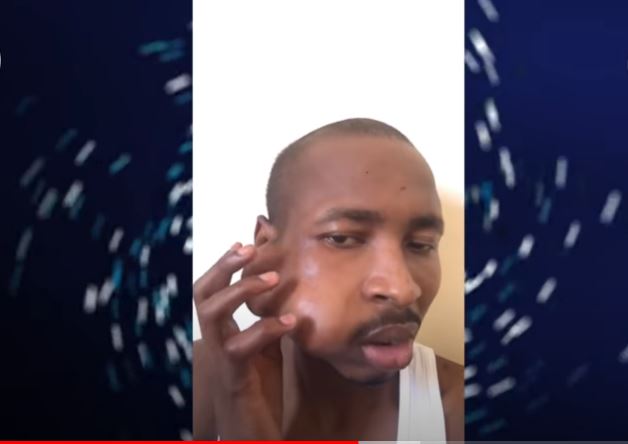 Mrs. Kedza said after she had taken Lawrence to two different hospitals, she was referred to the Korle-Bu Teaching Hospital where doctors asked him to run series of test to enable them diagnose the cause of the swell. "I took him to the Police and the 37 Military Hospitals before we were referred to Korle-Bu Teaching Hospital. Even at Korle-Bu they told us to run the tests at a private hospital because their machine was out of order." She said.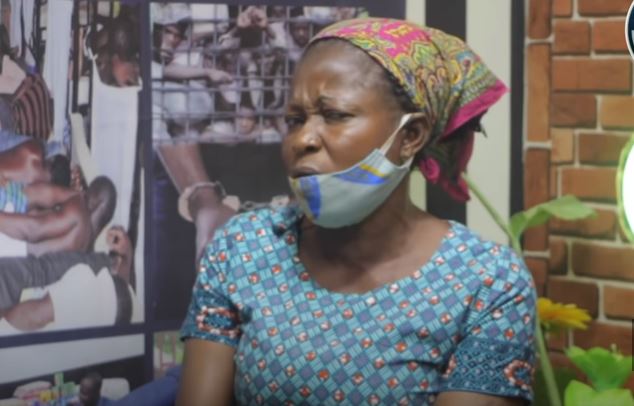 The poor woman said though Ghana's premier hospital diagnosed the swell to be cancer, the doctors couldn't treat him and therefore had to be referred to South Africa for further treatment. She said it was through one of her son's friends who hinted that there was an organization from India in Ghana that specializes in treating such ailments. She said the bills has drained her finances and she is challenged to raise 10,000 USD demanded by the specialist doctors in India. "Lawrence went to meet the Indian organization that took him to India for treatment but the money involved is huge and I cannot afford it. When he was running the tests I paid Two Thousand Ghana Cedis for every session and I was able to foot the bills with the help of my friends and church members." She said.
The middle aged man who is stuck in India, in a video which he recorded himself to seek for assistance said "I have been able to raise half of the amount and I am appealing to sympathetic individuals and organizations to support me raise the amount left to enable me undergo the surgery." He said.
Crime Check Foundation, CCF supported Lawrence with the contribution which was meant to facilitate the surgery of cancerous patients, 4 year old Kobby and Agnes Dogbe who sadly passed prior to their treatment.
Mrs. Kedza thanked CCF and its donors for the support. "God bless you and grant you long life. May God restore what you have lost." She said.
CCF is appealing to other benevolent individuals and institutions to reach-out to Lawrence to enable him raise the full amount to undergo the surgery.
The Foundation's Health Check Series is meant to seek support for sick individuals who are unable to access medical care because of poverty.