Crime Check Foundation, CCF has supported vulnerable women in the Tamale North and Central Constituencies with food items worth over Twenty Thousand Ghana Cedis to ease the financial burden for food on poor families in the Covid-19 pandemic era. The items include 250 mini bags of rice and 15 maxi bags of sugar.
At the Tamale North constituency, over 250 deprived women benefitted from the gesture.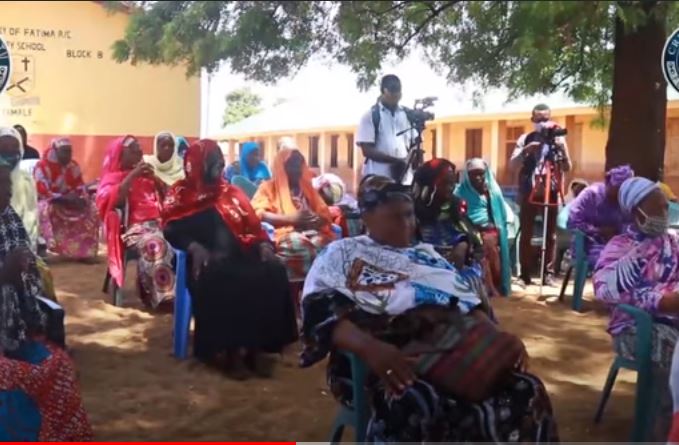 Presenting the items, the Executive Director of CCF, Ibrahim Oppong Kwarteng, said the foundation decided to support the needy due to the hardship associated with the Covid-19 preventive measures. He said it was necessary to extend the services of the Foundation to the Northern Region as the area is noted for its deprived communities so as to complement the efforts of government in eradicating poverty in the area. "Our work has been confined to the Southern part of Ghana leaving out the Northern part of the country where there are a lot of vulnerable persons. It seemed we forgot the people of the North but it has now dawned on us to extend our service to this part of the country. The government cannot meet the needs of every citizen with its limited resources so it is imperative that Civil Society Organizations to complete government's effort in eradicating poverty regardless of political affiliation." He said.
Mr. Oppong Kwarteng who doubles as the Ambassador Extraordinaire of Ghana Prisons, advised the beneficiaries to adhere to health protocols to help forestall the spread of the virus. "I entreat you to abide by the social distancing protocol and stay at home if necessary. Make sure you sanitize your hand when necessary to ensure you do not contract or spread the virus."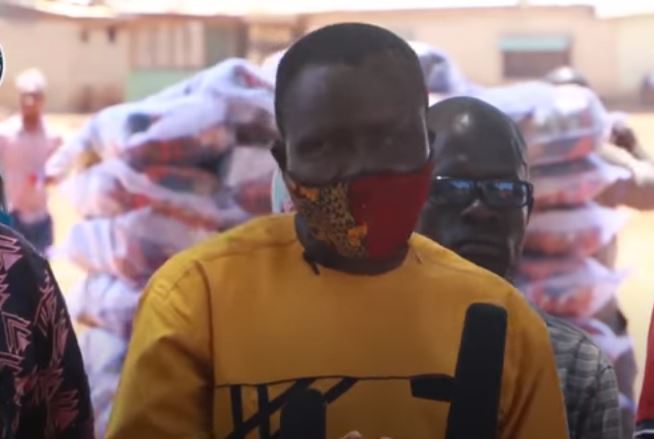 Mr. Kwarteng promised to provide the vulnerable women face masks and sanitizers realizing that they are deprived.
Juliana Bawa, a community member who was overwhelmed by the gesture, thanked CCF on behalf of the women. "I am stunned by the gesture because we have never witnessed such a gesture from any organization. We are very excited and indebted to you for your kind donation and your efforts towards making the prisons system work. We thank you for leaving your confines to come to the aid of deprived persons in Tamale." She said.
In a related development, similar donation was made to other vulnerable women at the Tamale Central Constituency.
CCF has reached out to famished individuals and families who have been starving due to the adverse impact the COVID-19 pandemic has had on their already devastated economic lives.
The Foundation is appealing to benevolent individuals and organizations to support its Charity Series which is aimed at rescuing destitute persons and families from starvation.