The Ghana Prisons Service is set to fight the Corona Virus Pandemic as Crime Check Foundation CCF donates preventive items worth Thirteen Thousand Ghana Cedis to help avert the spread of the Virus in Prisons.
The items which were donated at the Prisons Service Headquarters in Accra included 20 pieces of Veronica buckets, 50 boxes of Lifebuoy antiseptic soap and 20 cartons of hand sanitizers. The items were received by the Deputy Director of Prisons-Finance, DDP Josephine Fredua-Agyemang on behalf of the Director General of Prisons, for onward distribution to prisons across the country.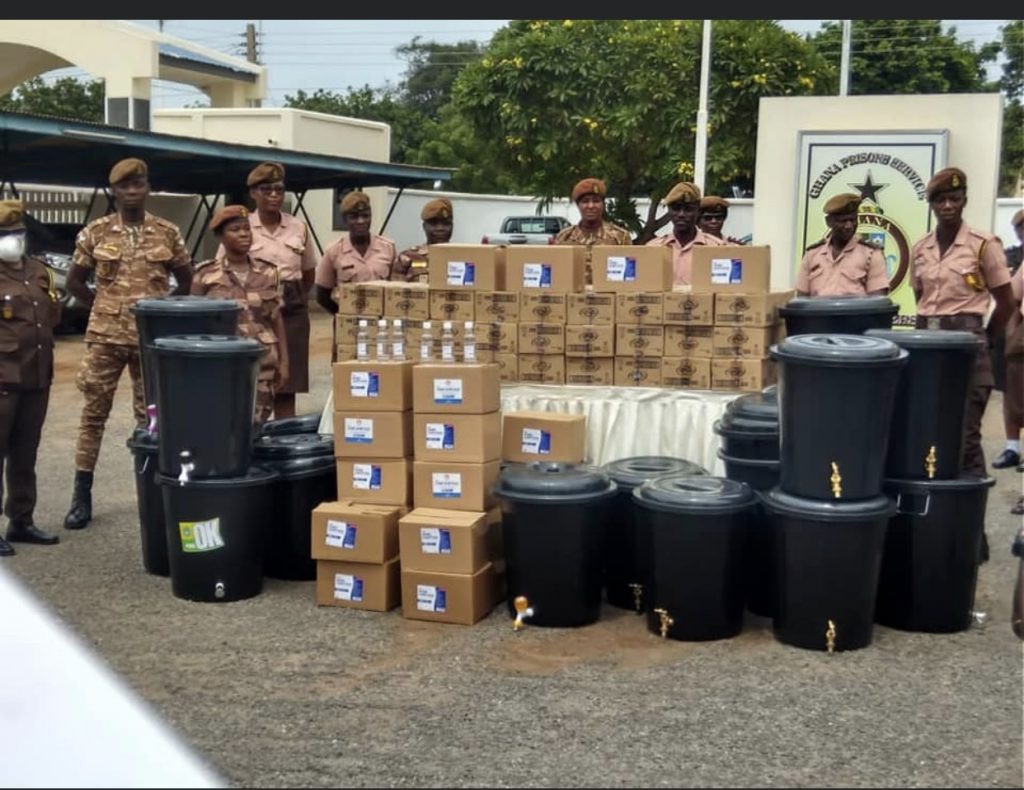 Presenting the items, the Executive Director of Crime Check Foundation, Mr. Ibrahim Oppong Kwarteng, who also doubles as the Ambassador Extraordinaire of Ghana Prisons, said, "I am here purposely to support the prisons in their fight against COVID-19. This is a major problem across the world. For us who even have our freedom, we are all running away. So how can we leave our brothers and sisters who leave in congested spaces?"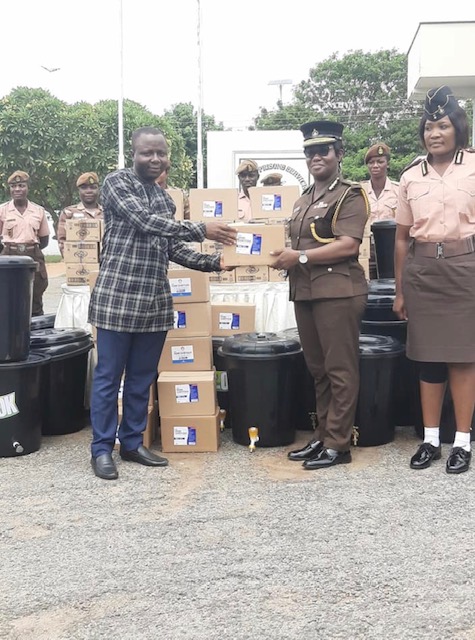 The Ambassador Extraordinaire assured the Prison Service of CCF's continuous support to fight the disease in prisons. "We know the dangers of one inmate contracting this Virus. And we pray against that but because we don't want to sit aloof and watch our brothers and sisters suffer in the event of any such problem that is why we have hurriedly come to you to support you". He told crimecheckghana.
Receiving the items, DDP Fredua-Agyemang was grateful to the Foundation for the gesture and also for their immense contributions towards the well-being of inmates in the country's prisons. She however called for more support to equip the Service to fight the COVID-19 pandemic which is lurking close to the prisons. "This is really timely because COVID-19 has taken seed of the world and the prisons situation is complex. We have Forty Four prisons with over Fifteen Thousand inmates and then Eight Thousand Officers to man these inmates. In fact the situation is very difficult in the sense that we have inadequate resources to fight this menace. We are also happy and grateful. We need other items, like Infra-Red thermometer and Vitamin C to boost the immune system of inmates. We know the work you are doing so far and we pray that may the good Lord bless you and those who contribute to your Foundation even more". She said.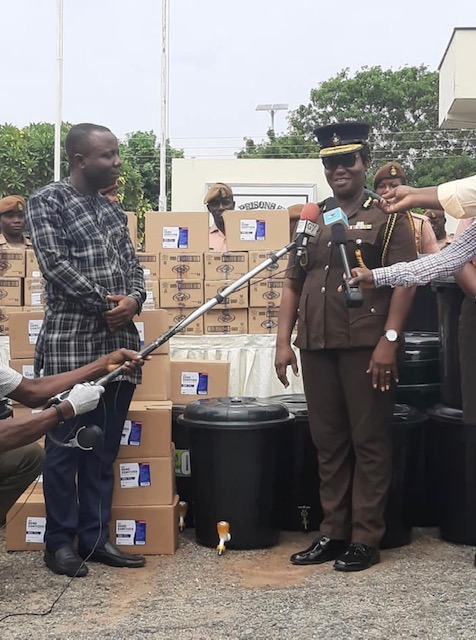 The decision by CCF to champion efforts at the reformation and rehabilitation of prisoners has become necessary because of the deplorable conditions in Ghana's forty four prisons, and the alleged abuses of the rights of prisoners. The Foundation has therefore been very instrumental in ensuring the well-being of inmates across the country.