65 year old Lilian Tetteh says she has lost two of her children as a result of financial difficulties and has to beg to be able to afford daily meals.
Madam Tetteh, a resident of Lapaz in the Greater Accra Region of Ghana lost her husband in 2008 leaving her with five children. Her two children have also passed away and her other three children who are in search of survival are nowhere to be found.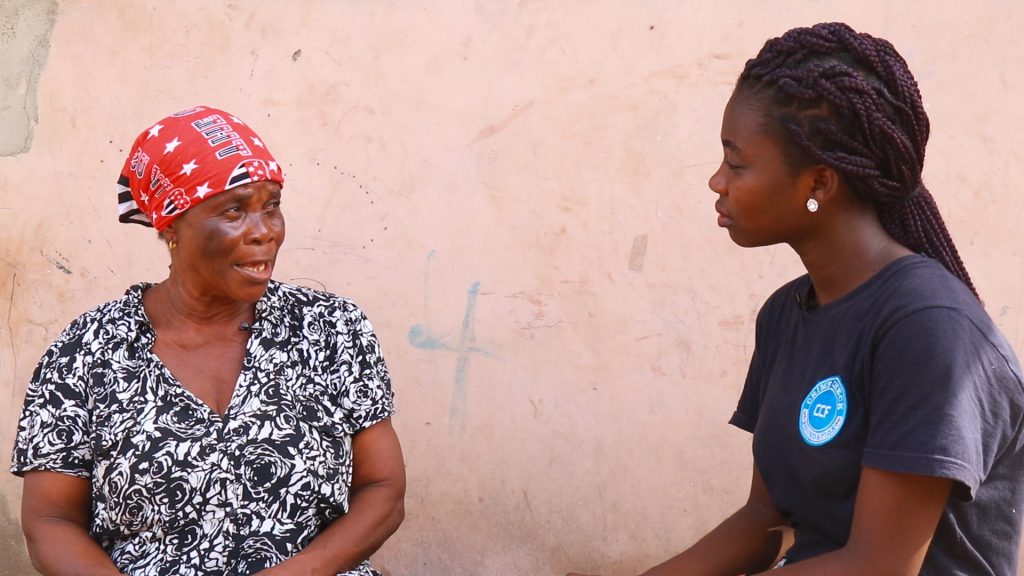 The widow said she used to sell roasted plantain and since plantain is a seasonal foodstuff, she could not get enough profit from it. She said she later worked at a chop bar where she was responsible for preparing soup and stews but had to stop working due to doctor's advice after suffering eye problems. "I began experiencing night blindness so doctors advised I do not go close to fire because it might gradually cause total blindness". She said.
The frail looking mother said she initially lived in a wooden structure at Lapaz which belongs to the chop bar owners, but she was asked to relocate if she can no longer work with them. "I had to give out my belongings to strangers to keep them till I get a new place. Life has become so difficult that I want to commit suicide. Daily meal is now a problem so I mostly beg neighbours for food".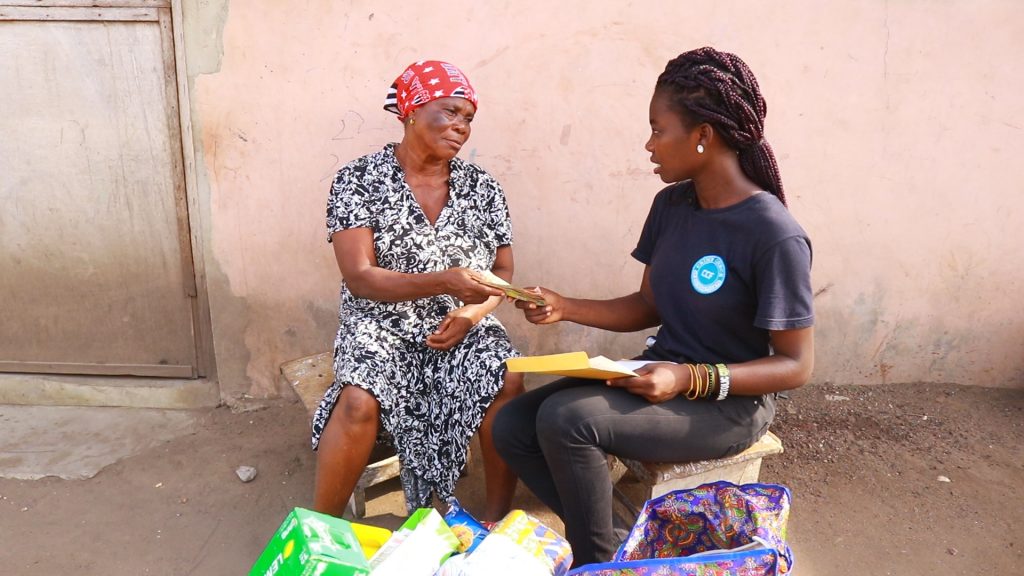 Her children, she said, can no longer be traced. "My first child followed a friend to work and the second has also travelled to Nigeria for greener pastures. Since they left, I used to hear from them but it has been I heard from them. Whether they are dead or not, I cannot tell". Madam Tetteh said.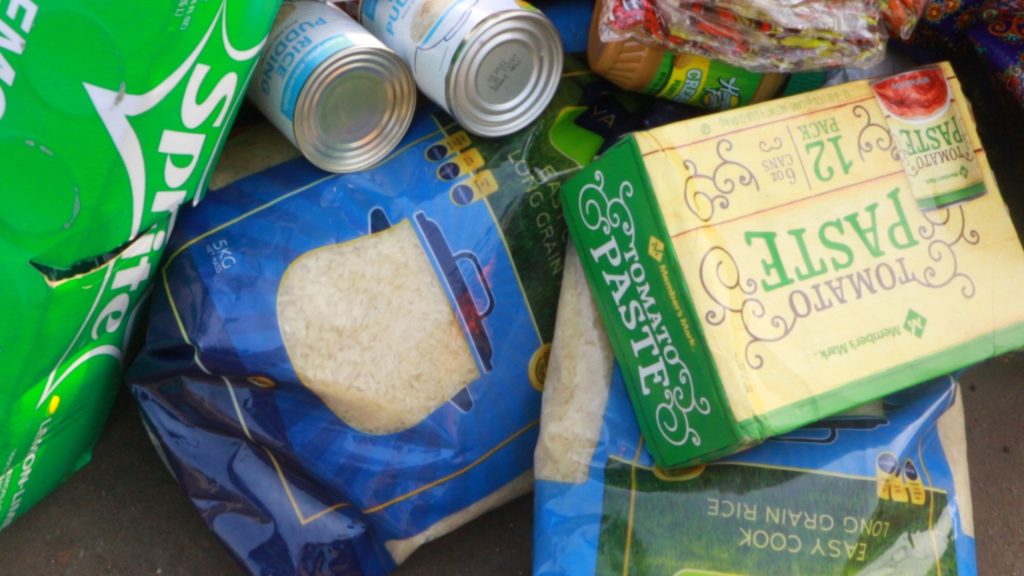 The 65 year old widow is appealing to the public to come to her aid so she can be able to rent a place and also engage in petty trading.
The Foundation through its donors have presented food items including rice, tin tomatoes, groundnut paste, drinks and two wax prints amongst others to support the widow. Additionally, a CCF donor, Lawrence Lamptey has offered her two hundred Ghana cedis for her upkeep.
To show appreciation to the donors, Lilian Tetteh rolled on the ground as she said some words of prayer for them. "God bless them and expand their businesses. As they have had mercy on me and provided for me, may God also have mercy and favour them and their generations to come".