Tiger nut seller, Ohemaa dies together with her child few minutes after delivery at Winneba Hospital.
Ohemaa has been selling tiger nuts on the streets of McCarthy hill, a suburb of Accra after she divorced her first husband with whom she had four children. The hardworking woman re-married but still had to struggle to help her husband in taking care of the family even when she was heavily pregnant.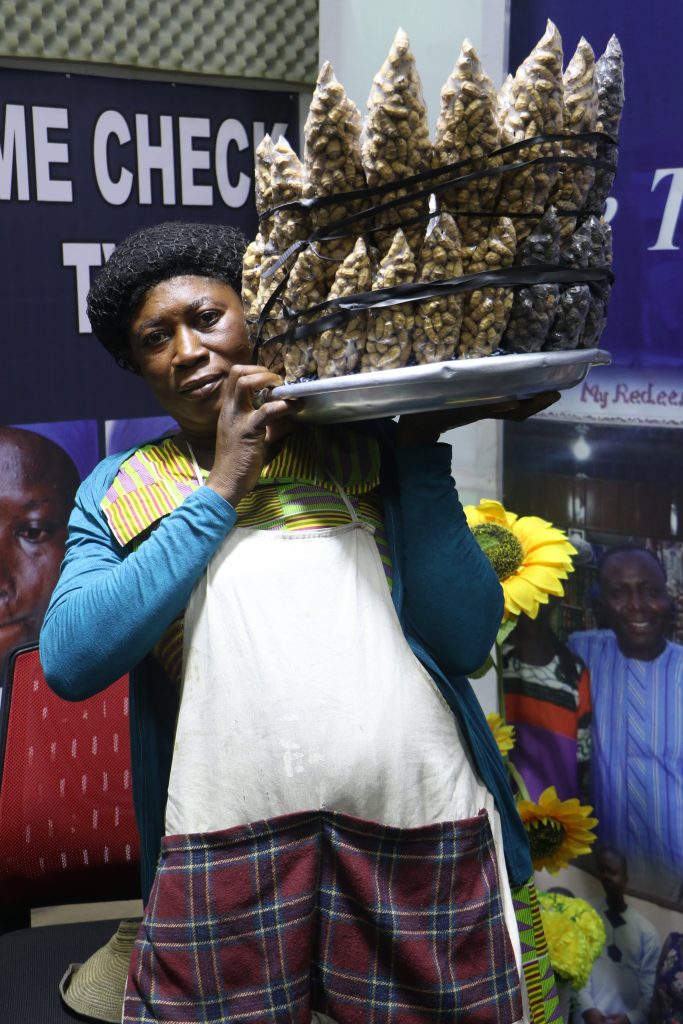 She disclosed the difficulties and struggles she goes through on the street as she was in her ninth month of pregnancy. "I extremely get exhausted while running up and down in the traffic. I don't find it easy at all. Even the horns of motorbikes and cars make me panic a lot".
Her condition, she said makes people laugh at her but she is not discouraged by their attitude. "I take the tiger nuts on credit and if I stop selling them, the tiger nut will get spoilt and I will be in debt". She said.
After Crime Check Foundation aired Ohemaa's story, it touched the hearts of many including Shalom Prayer group in France and Madam Gifty and her mum, Grace in the United States, who gave her an amount of Five hundred Ghana cedis each. CCF through its other donors also gave her two bags of rice, two bottles of oil and three tins of tomato paste.
In addition, a donor of CCF, Grandma in the U.S gave her food items such as brown rice, tomato paste, spaghetti and clothes among others for her upkeep.
Few weeks after Grandma's donation, Ohemaa has been reported dead few minutes after delivery. "I was told after delivery, she experienced excessive bleeding which led to her death. The child also died together with her at the Winneba hospital", says Ohemaa's mother, Akosua Ampofowaa.
The 70 year old woman said she has been aggrieved ever since she heard the news. "I was with Ohemaa some few weeks ago. I decided to leave her place for a while and revisit after her delivery. I even spoke to her not long ago to assist me in buying my drugs. She was so much of help to me whiles alive." She said.
The aggrieved mother thanked the donors of the Foundation for their immense support towards her daughter and encouraged them to do same for other people in need.