35 year old Ekua Alornyo is calling on the public to help her as she is in abject poverty and her landlady is threatening to eject her from the house.
Ekua's husband, Kofi Alornyo was suffering from hernia and passed away while undergoing surgery at the Apalo hospital in Suhum five months ago.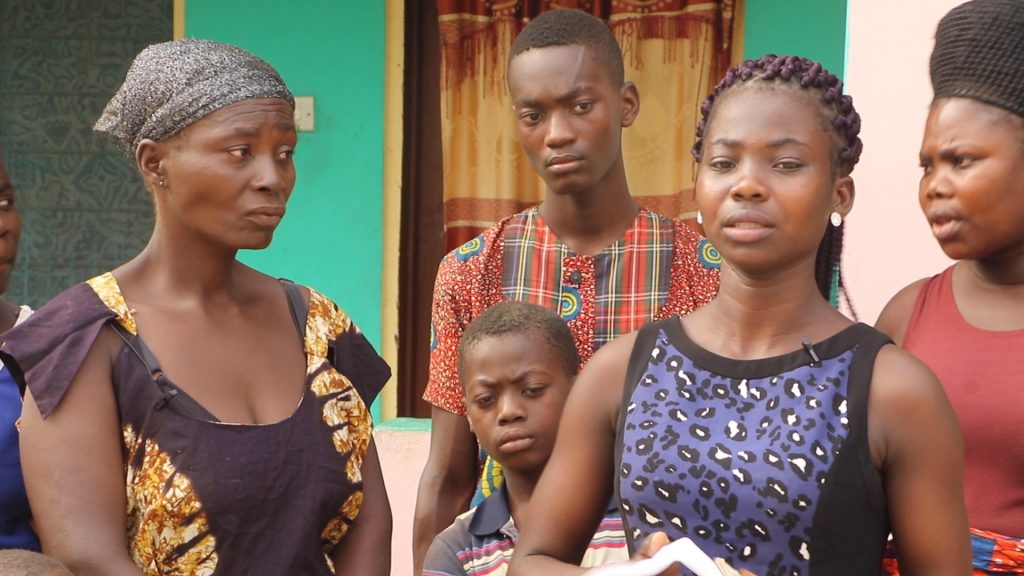 The widow who lives at Teacher Mante in the Eastern Region with her six children says life has become difficult for the family after the death of her husband. Kofi was a peasant farmer according to her, but he took very good care of the family whiles he was alive. "My children and I are suffering. I only assist neighbours on their farmland and they in return give me maize to feed my children.
Whencrimecheckghana spoke to Blessing Alornyo, she said four of the children have dropped out of school because there is no one to cater for them and her landlady is threatening to eject them. "Daily meal is even a problem for the family so four of the children had to stay home. Our landlady even came this morning but we had to cry and beg her to give us more time". She said.
She says the children also engage in petty trading so they can have enough to take care of other two who are in school. "I sell biscuits at the roadside and anytime I am done selling, I buy foodstuff to support the family but it is not enough". Blessing said.
A donor of Crime Check Foundation Apostles Continuation Church International in Germany and Diva's Club in the U.K have given the family two thousand, three hundred and eighty Ghana cedis to rent a house and enroll in school.
Another donor, Faith Community Church in Sydney, Australia has also given Ekua Alornyo an amount of one thousand, five hundred Ghana cedis to start a business.
The family was full of joy as they showed appreciation to the donors. "We thank the donors. God bless them".