A graduate of Zuarungu Nursing Training in the Upper East Region, Ndoo Mary Azure is currently on the streets of Accra selling to make a living following failure by government to post graduate nurses on time.
30year old Miss Azure who hails from Bolgatanga in the Upper East Region graduated as a Nurse Assistant in 2017 after going through a two year course in the Nursing Training School but has since been awaiting posting by the government.
She says after staying home for some time, she applied for a job at a private hospital but the income was not enough. "The salary I was given at the hospital was not enough to even cater for my transportation. I could not save any money for my upkeep so I stopped working". Mary tells crimecheckghana.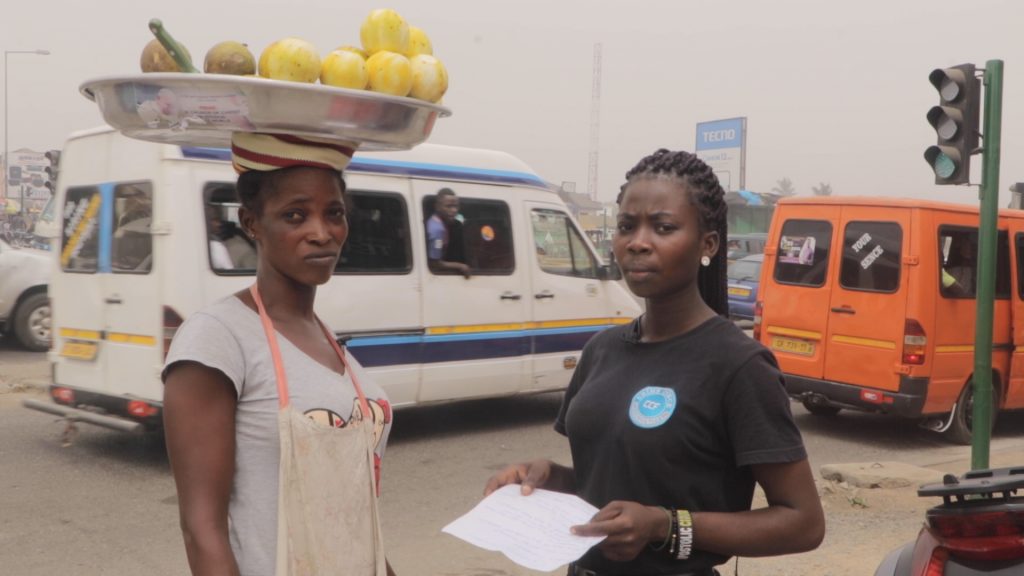 She disclosed that her parents query her when she request for money from them with the reason being that they have done their best to take her through school. "My parents say they are now catering for my younger siblings so they cannot add my expenses to theirs after spending money to take me to school for 2years".
She says this has forced her to travel to the capital city, Accra to sell oranges on the street. According to her, she started the orange business in 2017 and occasionally travels home to rest for some weeks.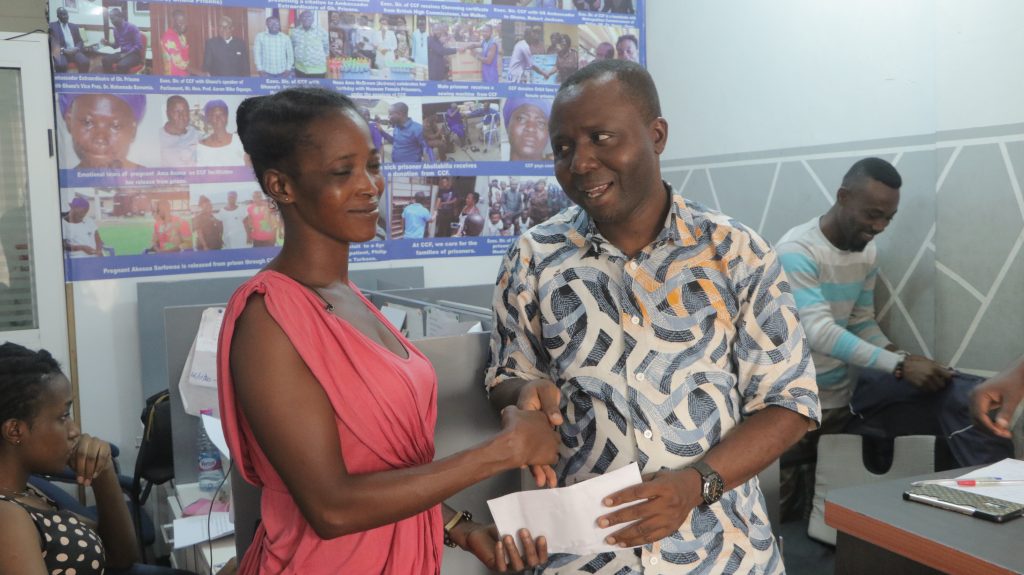 The industrious young woman added that she is usually subjected to mockery by some of her colleagues, who believe she has wasted time and money on education only to go to the streets to sell. "I sometimes feel ashamed but what can I do because I cannot stay home idle or engage in stealing. I surely have to do something to cater for myself till government posts me. The government says they will be nurses clearance and posting in March, 2020 so I am praying and hoping they fulfill their promise".
Touched by her story, some donors of Crime Check Foundation CCF, Arise for Jesus Ministry in Amsterdam and Methodist Presby Church in Tel-Aviv-Israel have given her one thousand Ghana cedis to help grow her orange business while awaiting posting.
Mary who could not believe the kind gesture had this to say, "I thank them for their support. I pray the business grows so I can also be of help to the needy. God bless them"