The tears of 37year old Seth Safi have been wiped away as Crime Check Foundation CCF supports him to financially take care of his bedridden mother.
Seth Safi who lives at Kanawu in the Greater Accra Region has been going through financial difficulties as his mother lies on her sick bed for the past two years.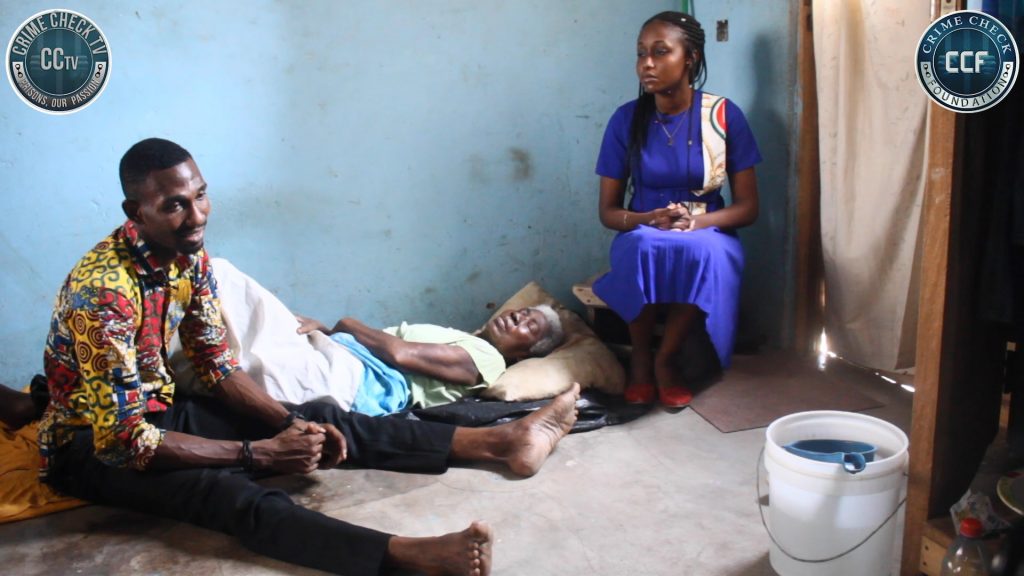 Seth said he received a call 2years ago that his mother who was in the Volta Region was not feeling well, so brought her to Accra to properly take care of her. "A stranger one day called me and informed me my mother was not feeling well and has been abandoned by her family members. They also moved her from her room to an uncompleted building at the outskirts of the town". He told crimecheckghana.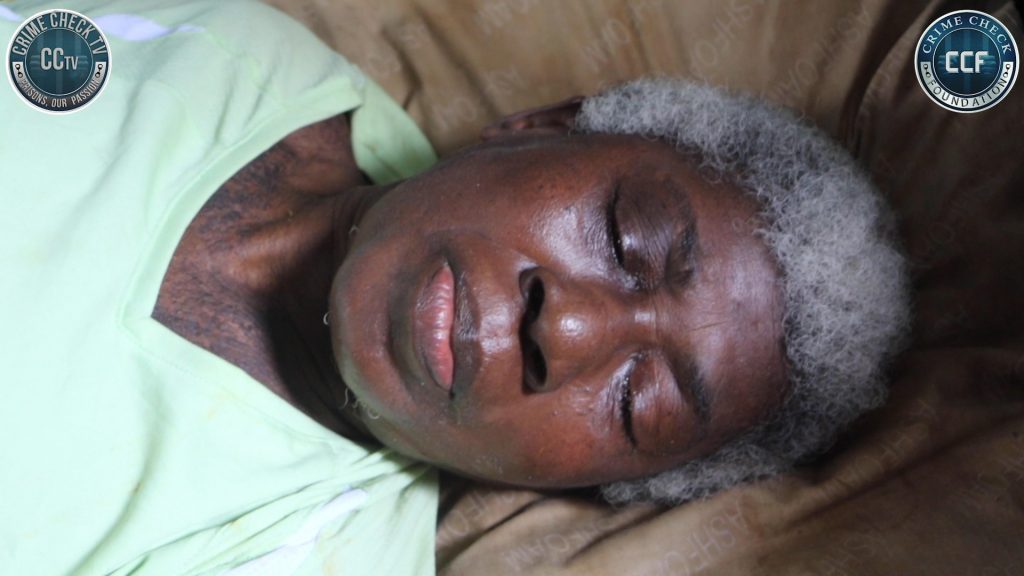 According to him, after taking her mother to a nearby hospital, she was diagnosed of stroke and referred to Korle-Bu Teaching Hospital for proper medical care. "I had spent a lot at the hospital that there was no money to take her to Korle-Bu so she is at home. She only depends on the medications I get from the pharmacy for her".
He said he was a shop assistant at a pharmacy but was sacked because of divided attention between work and his mother. "My mother is bedridden so I have to bath and feed her before I go to work. My boss could not keep up with the new development so he sacked me".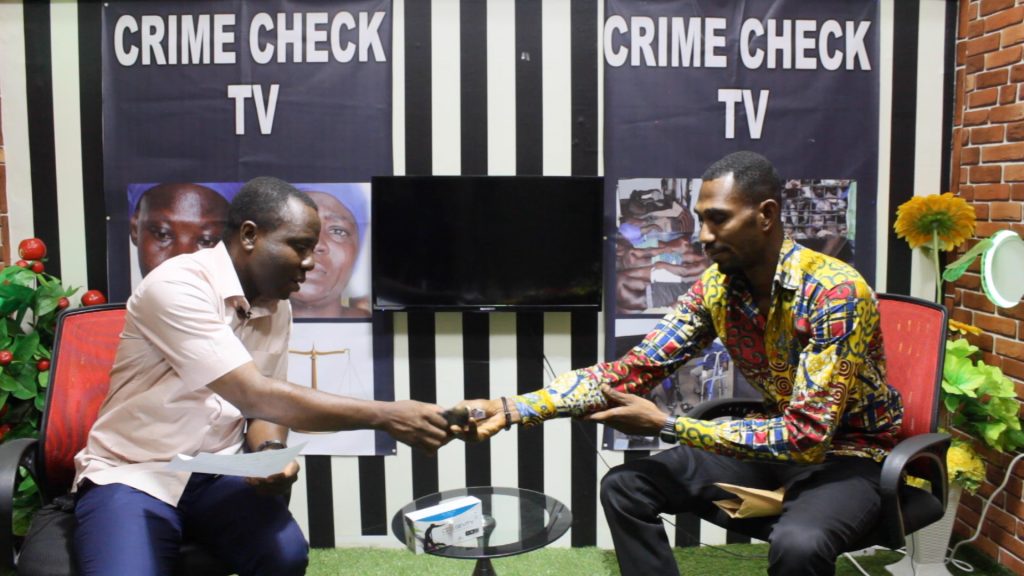 Seth further said he has sold all his belongings after losing his job to cater for his mother but it was still not enough. He said all efforts at getting his church's attention to come to his aid have been unsuccessful. The financial difficulty according to him has led to the situation where his landlord is threatening to eject them because his rent is due.
Last year, CCF through its donors gave Seth adult diapers and one thousand, one hundred Ghana cedis to commence with the medical treatment of his mother.
Again, the Foundation has presented one thousand Ghana cedis to him to support his mother's medical care.
Seth is grateful to the Foundation and its donors. "What you have done for me is immeasurable. God bless them and expand their territories".
Seth's mother is currently undergoing medical care at the Korle-Bu Polyclinic in Accra.