45year old Akua Georgina gets support to start a business and further the education of her children.
Georgina, mother of two lost her trading capital because she spent all her income on her children's wellbeing. This, she said, has made her go through financial difficulties.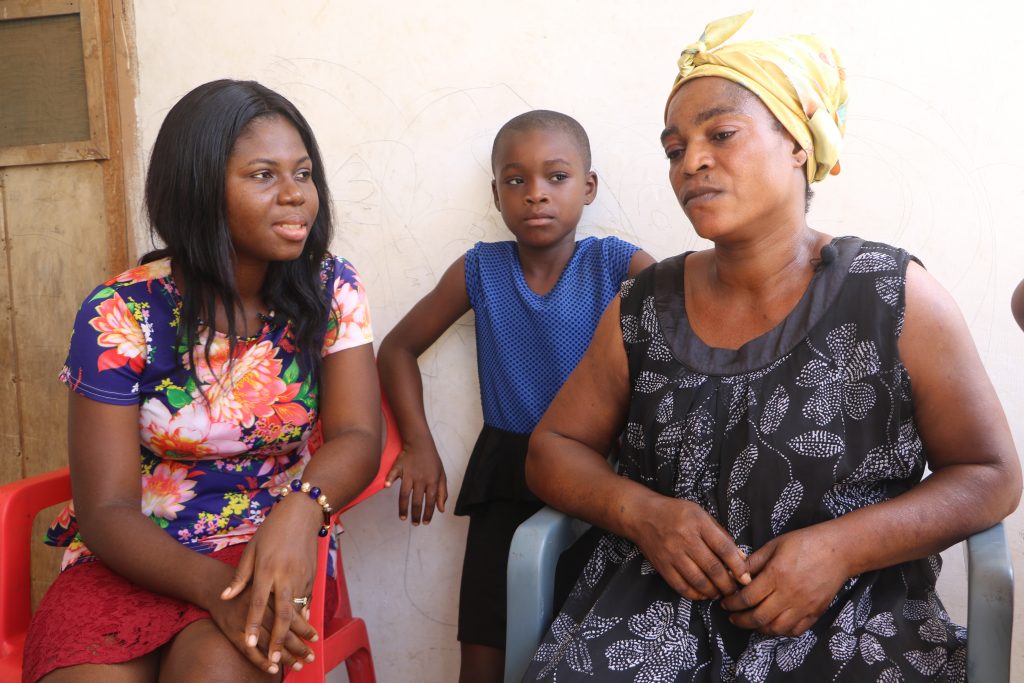 According to her, she used to sell clothes and eggs to cater for the family. "My husband never paid anything towards the upkeep of the family though he takes salary as a worker. I singlehandedly took care of the family till he suddenly moved out of the house without my notice. I lost my trading capital because I spent all income on the."
She said she left the father of her first child because he was a drunkard and later moved in with another man with whom she has a child. According to her, the man also used to beat him mercilessly. "This man maltreated me and hit my head against a wall which caused a fracture in my brain. According to my doctor, my right eye and brain are seriously affected. I sometimes feel like killing myself." Georgina said.
The distraught woman said she reported the issue to the Social Welfare Department came to nothing. "After several attempts to get the father of the children to support their education failed, I reported him to social welfare but he never attended any of our meetings. I gave up on the case and my children also dropped out of school." She told crimecheckghana.
Crime Check Foundation, CCF through its donors has supported Georgina with an amount of seven hundred Ghana cedis to help get the children back to school. The Foundation also gave her six hundred Ghana cedis to start a business. She also received items including rice, oil, spaghetti, tomato paste, evaporated milk, sandals, school bags and clothes for the upkeep of her family.
A joyful Georgina expressed gratitude. "I am very excited to take my children back to school and I pray God replenishes whatever you have lost because of me. May you never lack so you can have in abundance to support people in need always".
The CCF Charity Project aims at seeking support for widows, orphans, the poor and the vulnerable in society who find it difficult to make ends meet.