26year old Mary Edumadze has had parts of her face and body disfigured after an anonymous person poured a substance believed to be acid on her face at Akwele, a suburb of Kasoa in the Central Region of Ghana.
Mary explained that the unfortunate incident happened few metres from her house when she was returning home from a watch night service on the 31st December, 2019. "I had closed from the watch night service and was returning home around 1am. Upon reaching a toilet facility close to my house someone hiding in the facility poured acid on me". She tells crimecheckghana.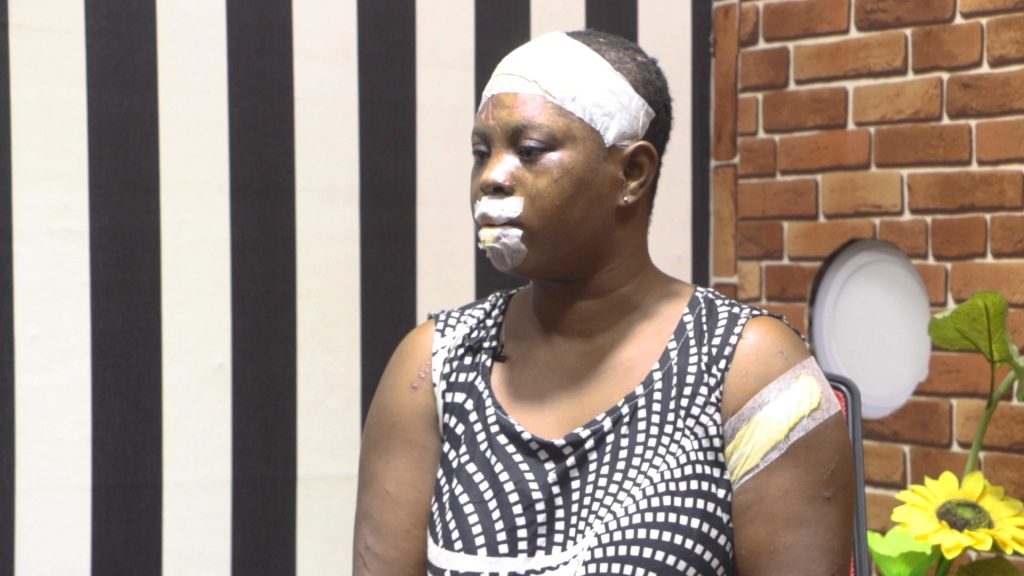 According to her, she could not identify the culprit because her eyes got affected by the hot substance and has no suspect in mind. "I do not have any issue with anyone which could warrant such treatment. There is one lady in my house who has grudges with me because of work issues but I cannot tell that she would do such a thing to me". Mary said.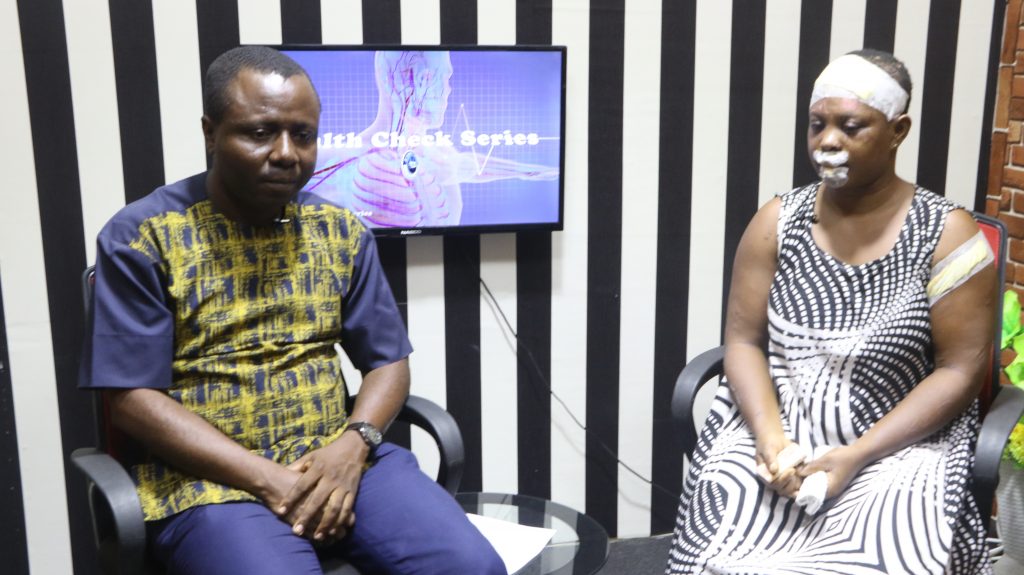 She said was rushed to St. Johns clinic in Kasoa and later referred to the Korle- Bu teaching Hospital where she is currently undergoing series of treatment. The situation, she said, has made her go through difficulties especially in her finances because she cannot work to cater for her medical bills. "I used to sell indomie to cater for myself and my child. I now have to depend on the petty money my mother gives because of my situation".
After hearing the story, Ghana and Newcastle United winger, Christian Atsu through Crime Check Foundation, CCF has given five hundred Ghana cedis to the deformed lady.
Mary was overwhelmed with joy that she cried. "God bless you and grant you long life so you can be of help to the needy". She said.
Crime Check Foundation on behalf of Mary Edumadze appealed to the public to come to the aid so she can receive further medical care.