Esther from Kasoa Nyayano in the Central Region of Ghana could not hide her tears as she carried her child at her back to sell fish in the hot sun at Mallam market in Accra.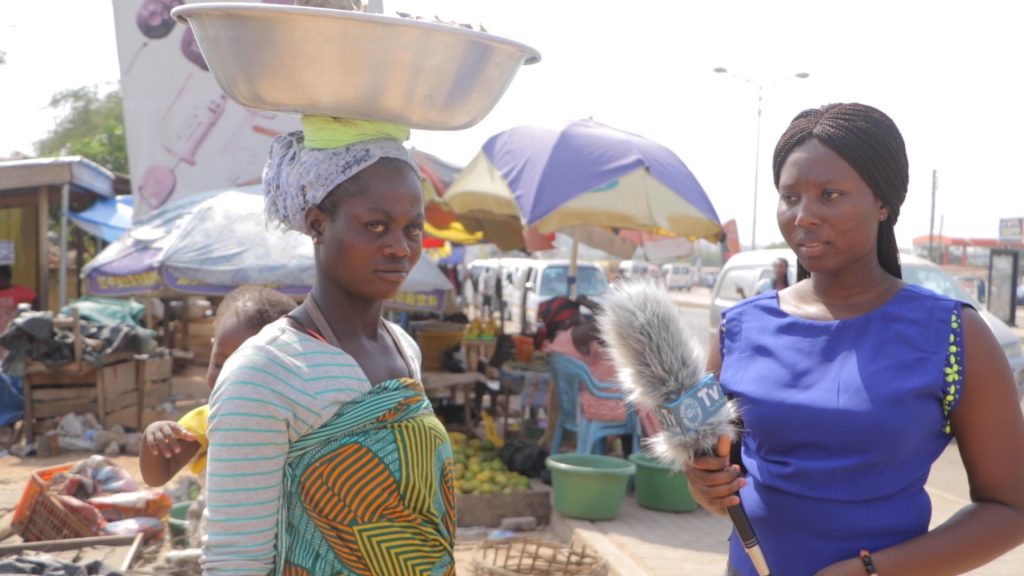 Esther takes fish on credit to sell at the market and this makes it difficult for her to save enough money for the family. "I take the fish (adode) from a woman, sell them and pay her back. I mostly get ten or fifteen Ghana cedis as profit and it is out of this same money I feed myself, my baby and also use some for transportation". She tells crimecheckghana.
The young woman said her father in law who was a fisherman used to support her financially but unfortunately he got blind. This, she said, has affected the family as they cannot afford two square meals a day.
The mother of two said her husband works as a tricycle (popularly known as Aboboyaa in Ghana) rider which belongs to someone. She said since the tricycle does not belong to her husband, greater part of the sales he makes goes to his master.
Esther said she feels sad and cries anytime she walks through the sun with her child. "My daughter keeps crying out of hunger, fatigue and frustration of having to stay in the scorching sun. What pains me most is that I can't also take her home because usually by midday, I usually may not have sold half of my credited fish so I'm unable to leave the market to take her home". She said amid sobs.
Crime Check Foundation through its donors has given the poor mother an amount of One Thousand Ghana cedis to help grow her business as she made the Foundation aware that she has no business capital.
Esther who was full of joy thanked the donors as tears rolled down her cheeks. "God bless all the donors for coming to my aid. I'm forever grateful to them".