"I know God has something good for me so I am never discouraged": says hopeful Philip Bentum Turkson as Crime Check Foundation pays him a visit.
Turkson who is in his mid-thirties was knocked down by a hit and run driver 6years ago on his way to work, and sustained severe spine injuries. He said he was rushed to the Winneba hospital and later referred to the Korle-Bu Teaching hospital for further medical attention.
CRIMECHECKGHANA IN AN INTERVIEW WITH BENTUM
According to him, he is grateful to God for his life and the improvement in his health each and every day. "When I reminisce what happened to me and how far God has brought me, I know he really loves me. People die through strange means but I am still alive. When I go for review they encourage me to gradually move some parts of my body so I can be active". He said.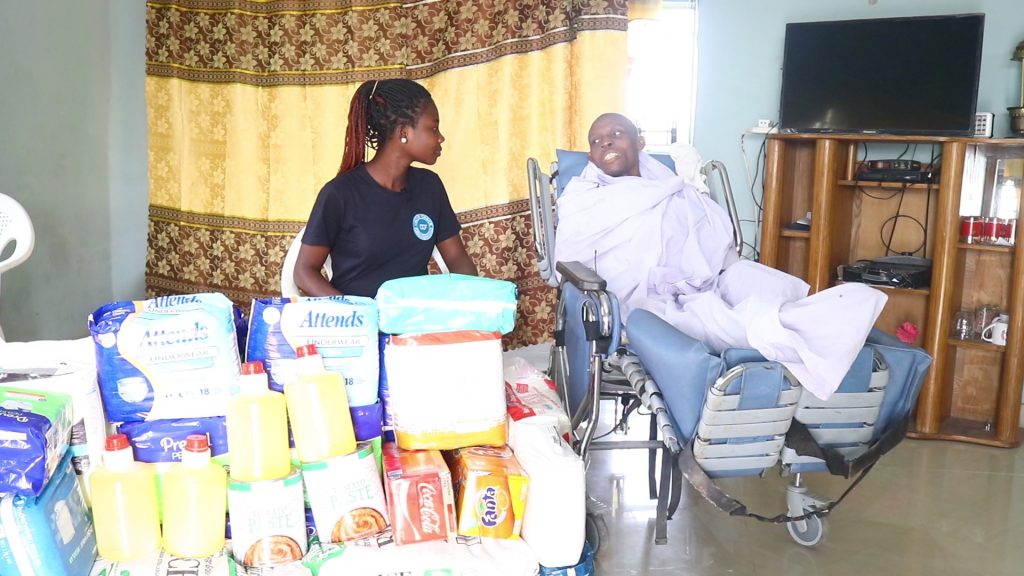 The young man stated he is always happy even in his bedridden situation. "My family takes good care of me but sometimes when they go to work and I am left alone, I listen to radio to get myself entertained. I do not feel sad when I am being left alone because I know at the right time, I will be healed". He told crimecheckghana.
Crime Check Foundation, CCF through its donors presented rice, oil, drinks, tomato paste, adult diapers and two thousand four hundred Ghana cedis to support him.
Out of joy, he prayed for the donors. "I pray God gives them protection, guidance, blessings, favor and love of God upon their lives. May he replenish them a thousand fold".