Hopes of becoming an artist has come alive for Bernard Nanenu as Crime Check Foundation supports him and his siblings through school.
Bernard's mother, Angela who is a widow struggles to take care of her children after the demise of her husband. She said her husband who was a carpenter passed away after falling sick for some months.
The 41year old mother who lives at Kasoa Shalom in the Central Region of Ghana said as a single mother she could not afford to cater for the education of her three children so they have dropped out of school. "I had to let the children drop out of school because even our daily meal is a problem".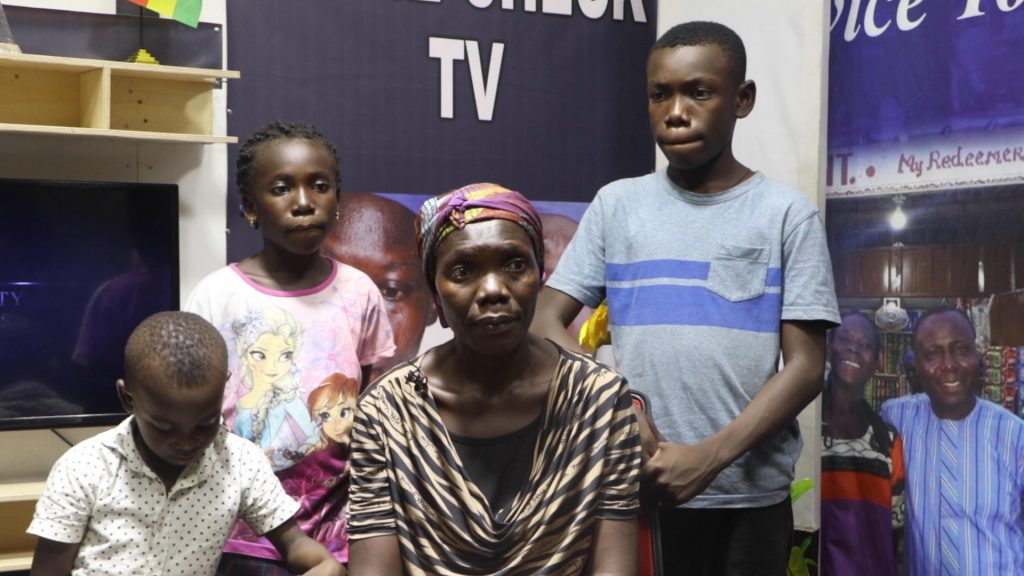 Angela said life is difficult for her and the three children as she has lost her business capital. "I sell detergent and disinfectant but I use my meager daily sales for the upkeep of the family. Since I do not get any support, the business is collapsing gradually". She said.
Donors of Crime Check Foundation last year came to the aid of Angela and supported her with two thousand Ghana cedis to help expand her business.
Again, they have financed the education of the three children and provided them with stationeries, desks and uniform.
Future artist, Bernard was full of joy. "God bless the donors and give back to them in thousand fold".
The CCF Educational Support Fund is aimed at supporting brilliant but needy students who find it difficult to pay their school fees because of financial challenges