Emelia is going through difficulties in life as the father of her twin daughters has left them to struggle.
Emelia who resides at Kasoa in the Central Region of Ghana has been struggling to take care of her twin daughters for the past 13years after her husband abandoned her and the children. She said he told her he is incapable of taking care of twins so he left the hospital without any notice, immediately the twins arrived.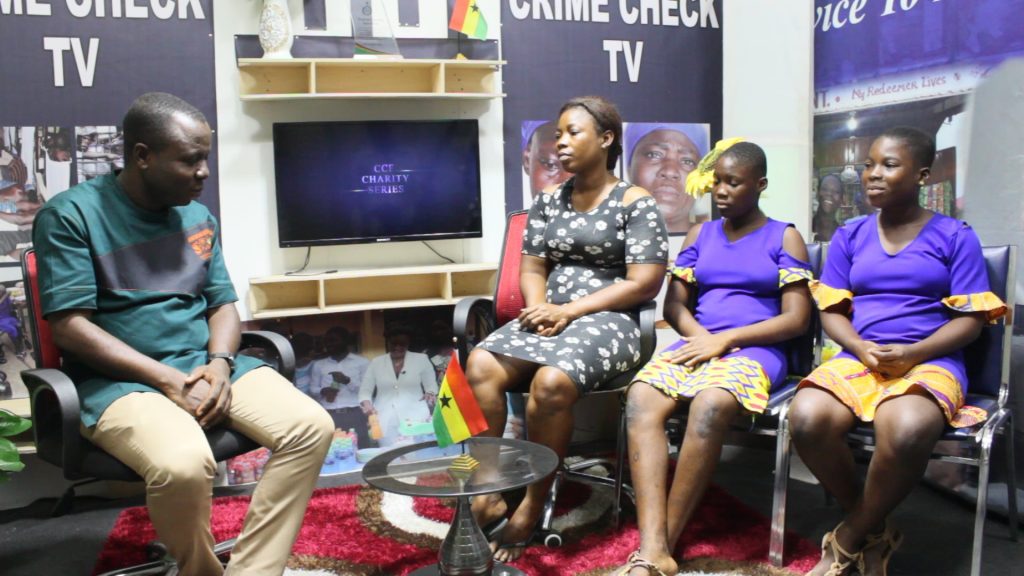 According to her, she works as a security guard at a Prayer camp in Kasoa and gets paid with an amount of four hundred Ghana cedis a month. "I use the money to take care of some school needs of my daughters and the upkeep of the family. The money is not enough to buy textbooks for my daughters so I encourage them with the word of God".
Emelia reveals that they live in an uncompleted building as caretakers. The place has no electricity. "When it rains, we encounter insects and dangerous animals in the house. I leave the children at home when I am on night shift but God has been faithful to them as they have never encountered any danger".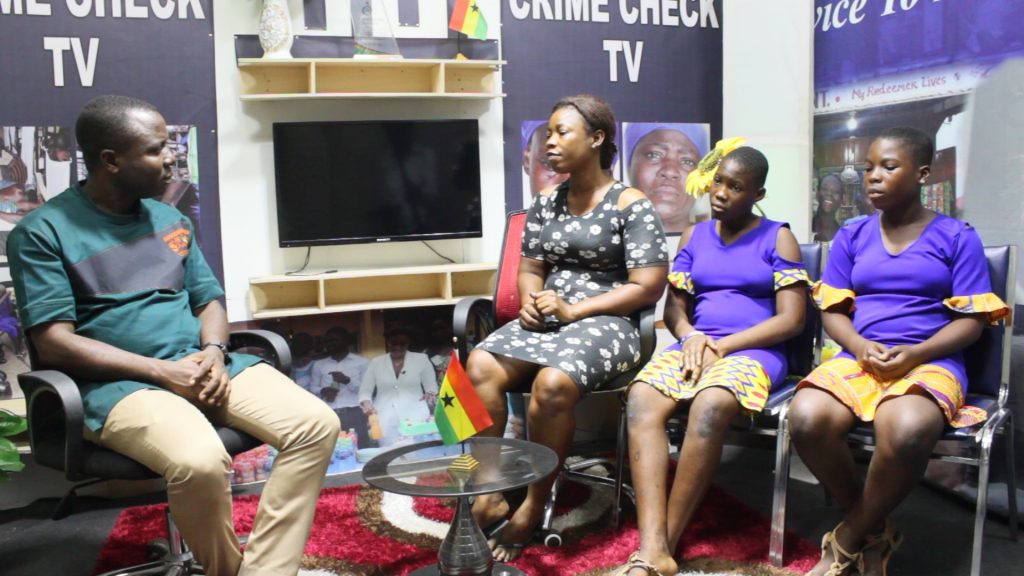 She could not hide her tears as she tells crimecheckghanashe has her daughters' education at heart and wish to help them attain greater heights in life. "I could not go to school so it has always been my prayer that my daughters go to school". Emelia said.
When crimecheckghana spoke to Lina and Lilian, the twins, they said they want to be a doctor and a lawyer respectively in future. They added that they feel sad when they are not able to get their school needs and knowing that they have no father to look up to, makes them depressed.
To support them, Crime Check Foundation CCF donated food items such as rice, oil, spaghetti, and clothing to the family.
The family was grateful to CCF. "God bless everyone who has come to our aid with the items." They said with tears of joy.