Crime Check Foundation CCF as part of its Charity Series Project surprises a pregnant street vendor, Ohemaa.
Ohemaa has been selling tiger nuts on the streets of McCarthy hill, a suburb of Accra after her first husband left her and the children. "I have four children with my first husband but we have divorced. After that, he does not support me in taking care of the children so I then decided to work on the streets to take care of my children". She told crimecheckghana.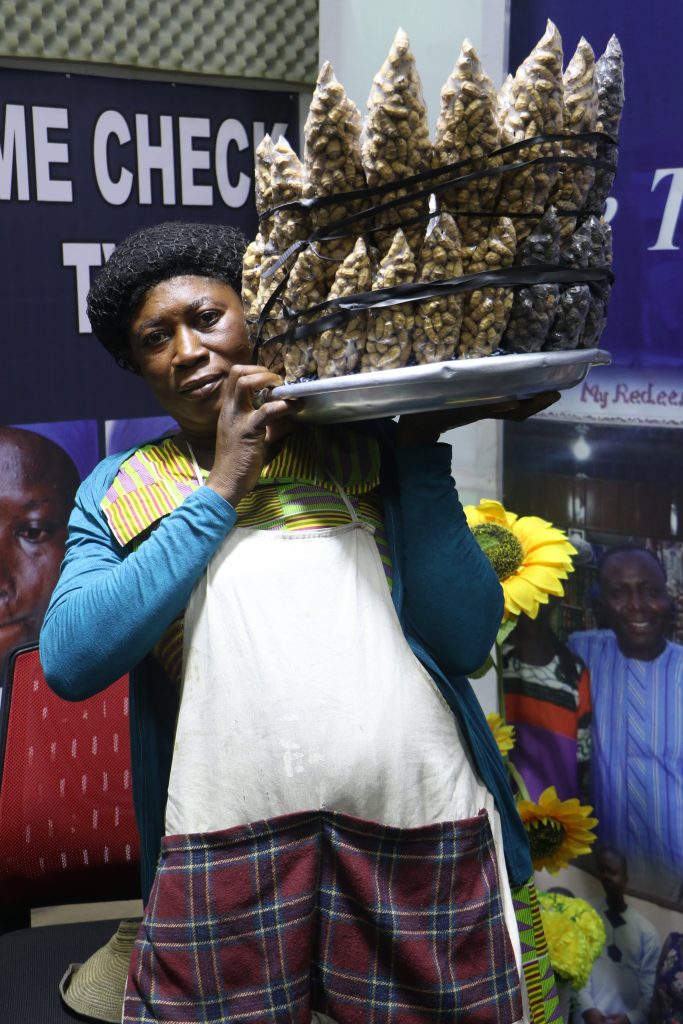 Heavily pregnant Ohemaa said she has re-married but still struggles to help the man to take care of the children. "I am now married to a trotro driver who does "work and pay" to cater for the family but his income is not enough to take care of all my four children and myself so I still have to go to streets to sell so I can also support the family in my own small way".
According to the mother of four, she goes through a lot of difficulties as she is in her ninth month of her pregnancy. She said she gets extremely exhausted while running up and down in the traffic. "I don't find it easy at all having to run from one side of the road to the other trying to sell tiger nuts. Even the horns of motorbikes and cars put a lot of fear in me. People even laugh at me because of my condition but I cannot stop selling. I get the tiger nuts on credit so if I stop selling, the tiger nut will get spoilt and I will be in debt."
Ohemaa's condition touched the hearts of donors including Shalom Prayer group in France and Madam Gifty in the United States, who gave her an amount of Five hundred Ghana cedis each. CCF through its other donors also gave her two bags of rice, two bottles of oil and three tins of tomato paste.
An elated Ohemaa could not hide her joy, "God bless everyone who has supported me with these items and money. I am so grateful to all of them and I ask for God's blessing for them."
The CCF Charity Check Series aims at supporting the poor, the weak and the vulnerable who have been hard hit by the uncertainties and cruelties of life. The project seeks to cushion such people with livelihood support initiatives.