Since disability is not inability, 18year old amputee, Belinda Obeng says she wants to learn a trade which she believes will help her be independent in life.
When crimecheckghana spoke to Belinda who resides at Mallam in the Greater Accra Region of Ghana, she said she had an accident about a year ago while on her way to the market. "One Sunday morning, I took a motorbike together with my boyfriend from Mallam to buy clothes. But all I could see next was to find myself at the Korle-Bu Teaching hospital with one of my legs badly injured and the bones in it broken into pieces".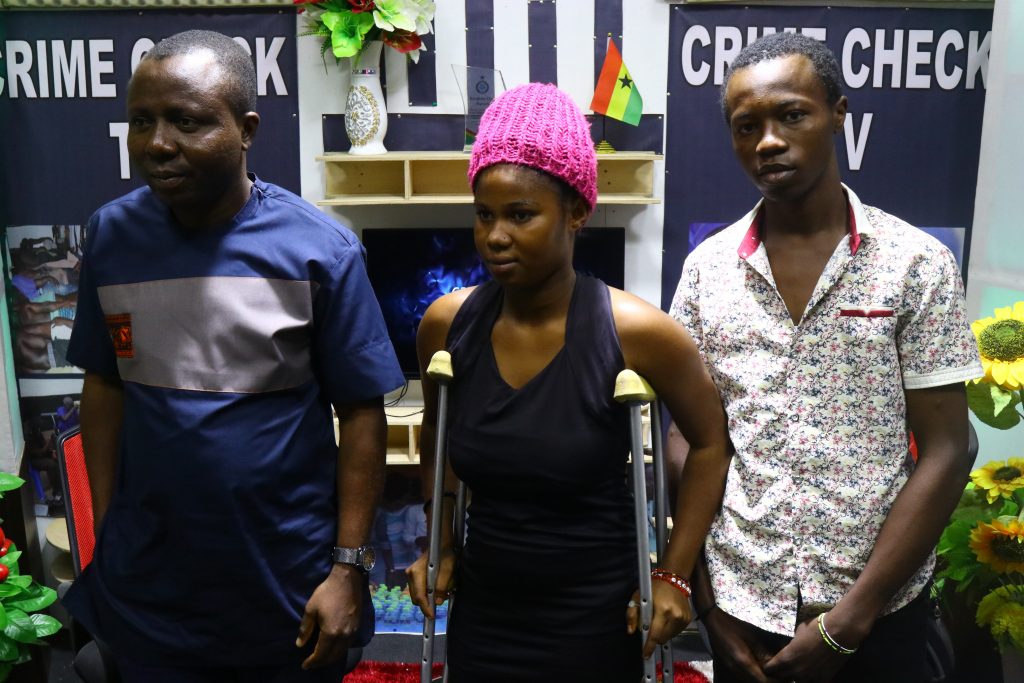 The young lady said doctors insisted her leg will be amputated since that is the only option left. "I cried when my leg was amputated. I never knew such a thing could happen to me". She said.
According to her, she never met her father and after the accident, it was her mother and uncle who took care of her medical bills and upkeep.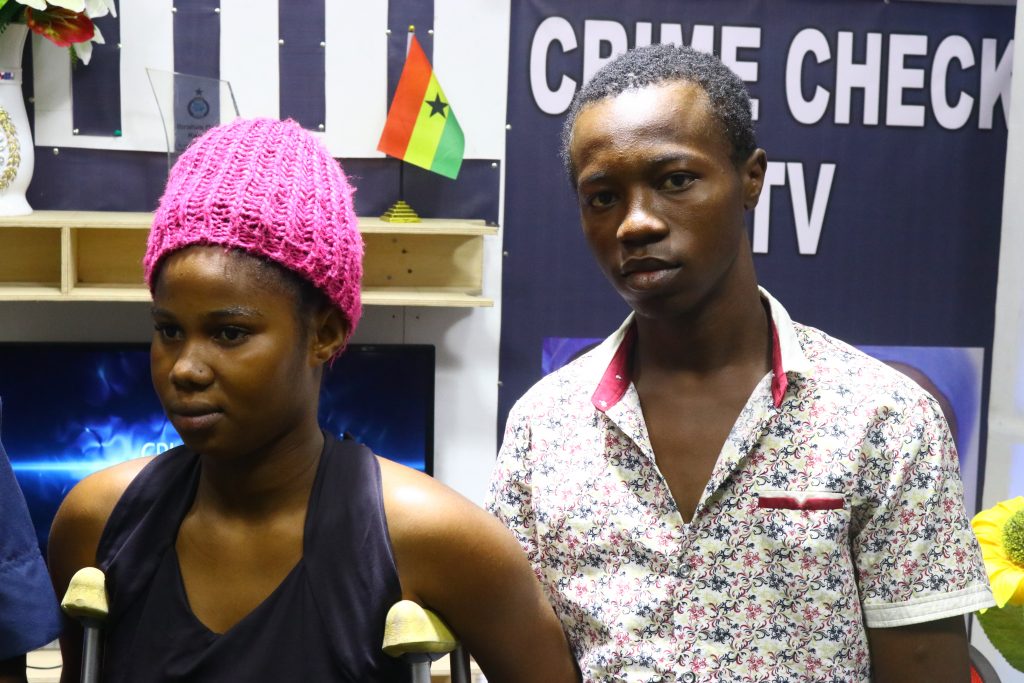 She revealed that she is currently staying with her boyfriend who takes care of her but she wishes to learn sewing which she believes can help her earn a living.
In an interview with 20year old Issah, Belinda's boyfriend, he said he loves his girlfriend and is willing to be with her for the rest of his life despite her situation. "She is a good girl and everyone who gets to know her, enjoys her company". He told crimecheckghana.
Issah says he wishes to get his own Motor Bike so he can save enough money to take care of Belinda.
Crime Check Foundation is appealing to the public to come to the aid of Belinda to enable her achieve her dreams.