Samuel Twumasi Addo has been sentenced to a two year term in prison after pleading not guilty to fraud by false pretense.
Crimecheckghanain an interview with Mr. Addo, a native of Dodze in the Volta Region of Ghana said, he was a supplier of granite stones at a popularly known road construction company that works for the government. "I normally take goods on credit for the company that pays me after government pays them. So I went on term with my suppliers who also understood the terms of the job. Since we usually transport the items, I also went on the same agreement with a filling station that provides us with fuel and pay them when the money comes in".
The young man said he realized he had taken a lot of fuel amounting to thirteen thousand, eight hundred and eighty Ghana cedis so he stopped taking fuel from them to prevent further accumulated of debt.
The managers of the fuel filling station, according to Mr. Addo, made a report to the police and he was arrested. "When I was arrested, they did not allow me to personally write my statement. When I sought to find out why, the policemen asked me to keep quiet and allow them do their job." He said.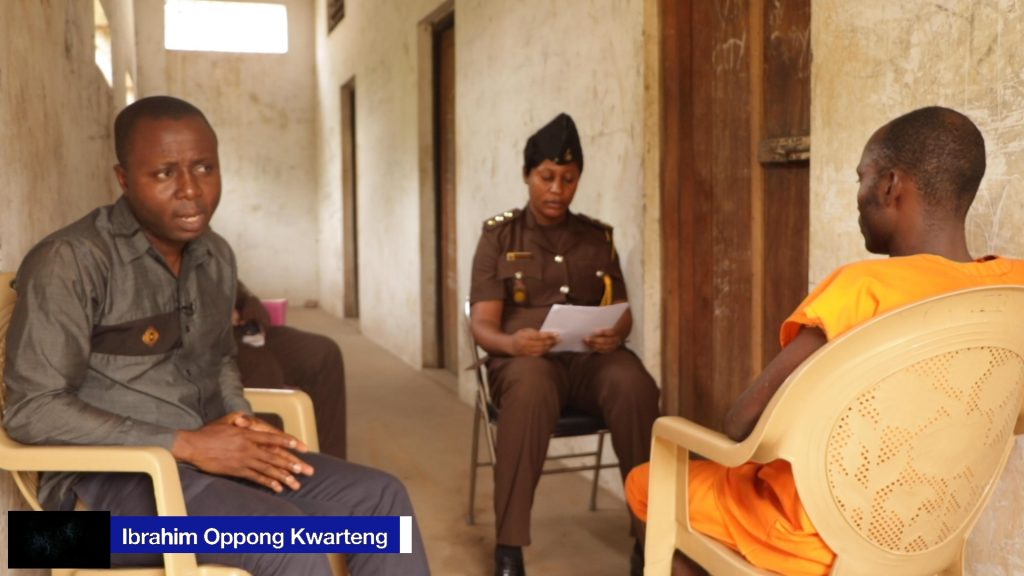 He said he was arraigned before court and the judge asked him to call his debtors to help him pay the money he owes the filling station. "The judge ordered that I be put on remand for a day to enable me gather money to pay off the debt. After making calls, I had five thousand, five hundred Ghana cedis to pay off part of the debt." Addo told crimecheckghana.
He further said the police only presented an amount of five thousand Ghana cedis out of the five thousand five hundred cedis to the court and he was granted bail. "I got confused so I asked the policeman about the whereabouts of the remaining five hundred Ghana cedis but he told me, he used that money to convince the court to grant me bail".
Mr. Addo says he was given two weeks after the bail to provide the remaining eight thousand, eight hundred and sixty Ghana cedis which he could not. He said he was convicted, sentenced to two years in prison and asked to pay the remaining amount to the filling station. He said he was further ordered to pay compensation of two thousand, five hundred cedis to the complainant.
Mr. Samuel Twumasi is appealing to the Police and Judiciary service to take a second look at his case for justice to prevail.