"I would not have been a beggar if my husband were alive. My husband did his best to cater for our family" says a 48year old widow, Rebecca Williams who lives at Old Bortianor in the Greater Accra Region.
The mother of four, says her husband died two years ago after experiencing vomiting and diarrhea. "He used to work with Compu Ghana but unfortunately complained of stomach ache after closing from work one day. I took him to the hospital but after two weeks, he passed away".
According to her, she took up multiple jobs after the demise of her husband in order to cater for the children. This, she said led to the diagnosis of hypertension and back bone pain by doctors. "I was a seamstress but after the death of my husband, we had to move to a new site which was not helping the sewing business. I decided to carry the machine around for alterations and also engage in petty trading. I collapsed one day at Accra Central market and was taken to the hospital. The doctor advised me not to over work myself because my health was deteriorating".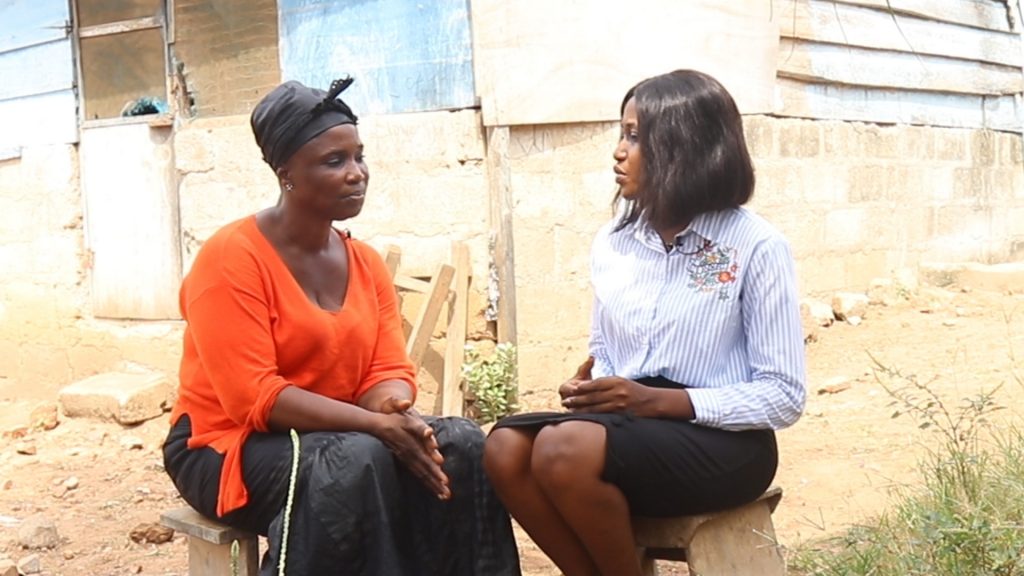 She further disclosed that the half blocked, half wooden structure she currently occupies with her children is at the verge of collapse and they are often open to dangerous animals. "Because the building is not well structured and open, we sometimes see snakes in the room, Also when it rains, we have to remain standing for hours because our room gets flooded."
Rebecca said financing her children's education has become a major problem for her which has led to her children intermittently staying home because she cannot afford to cater for their school needs.
Whencrimecheckghana spoke to Henry, one of her children, he said he sometimes have to drop out of school to engage in petty trading so he can afford his school needs. "After the death of my father, life has become very difficult for us. I follow my friends to work at a metal shop in order to get money for school needs. My school uniform is even tattered but I have to manage it like that".
Rebecca Williams and her family are pleading with the public to come to their aid. "I am pleading with Ghanaians to come to our aid. They should help me so that I can be able to take the children through proper education. I want to my children achieve greater heights in life".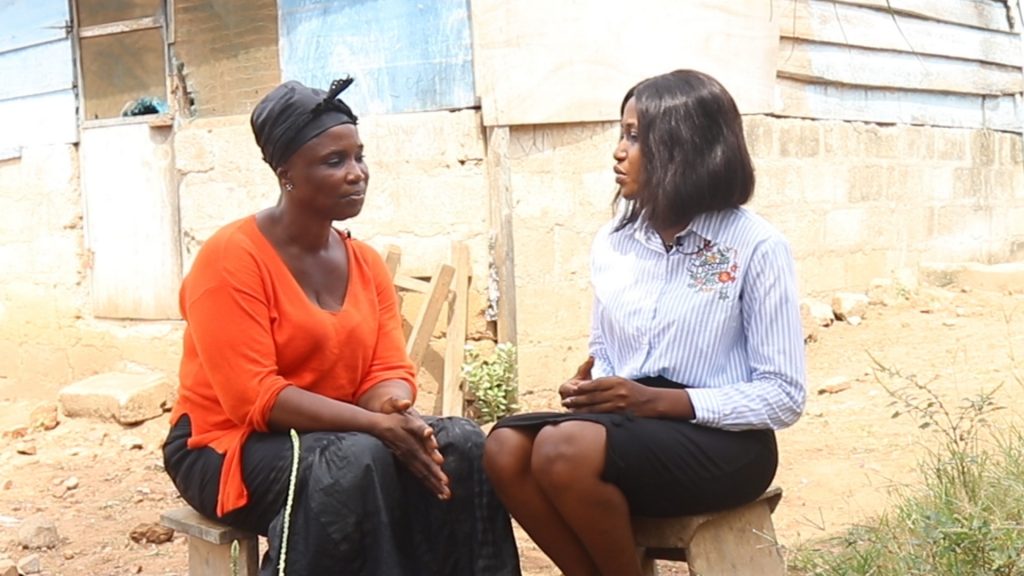 The CCF Charity Series aims at supporting the poor, the weak and the vulnerable who have been hard hit by the uncertainties and cruelties of life.